Murium 300 g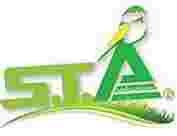 Murium Bird is a preparation for the change of the canaries, exotic and Psitácidas. Promotes the growth of feathers thanks to its vitamins and their specific nutritional substances.
Prevents the...
Eat Murium, protects the liver and improves digestion. Essential during the moult

INDICATIONS:

- Murium regulates the digestion.

- It is excellent for the liver, especially when it is overloaded the metabolism, as a result of the intense efforts or after a medical treatment.

- When combined with Comed Murol (oil shedding) favors the formation of provide brightness new plumage and flexibility
- Murium can be given to the pigeons for the proper growth of the feathers. How to use: - 1 tablespoon (15 g) per kilo of feed. Never in the drinking water!
FORMAT:
- Pot of 300 gr
Be the first to ask a question about this product!
Otros productos de la misma categoría: