Cometaves bird 70 gr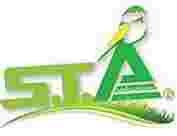 Cometaves of birds is a special product that contains all the elements necessary to bring exotic birds and birds of cultivation in optimal shape and to keep them that way.
COMETAVES brings to the birds (canaries, scitacios, exotic...) all the elements required to achieve and maintain the optimal shape of the bird in their day-to-day, in addition to the reproduction of this.
Contains 32 items such as vitamins, trace elements, soy protein easily digestible and plant extracts that maintain the intestinal balance of the bird, so that the nutritional elements are absorbed better and more easy for the cells to receive the nutrients effectively. Within A few days of consuming COMETAVES you will notice that the bird is more cheerful, active, have the feathers more bright and better color. In the birds singing want to sing increases.
The application is very simple, we only need to mix a spoon of coffee (5gr.) of COMETAVES with 250. Pasta.
The administration has to be before, during and after the breeding period.
Be the first to ask a question about this product!
Otros productos de la misma categoría: