Array
(
    [id_shop_default] => 1
    [id_manufacturer] => 30
    [id_supplier] => 0
    [reference] => 1212181114
    [supplier_reference] => 
    [location] => 
    [width] => 0.000000
    [height] => 0.000000
    [depth] => 0.000000
    [weight] => 0.100000
    [quantity_discount] => 0
    [ean13] => 8441520023
    [isbn] => 
    [upc] => 
    [cache_is_pack] => 0
    [cache_has_attachments] => 0
    [is_virtual] => 0
    [state] => 1
    [additional_delivery_times] => 1
    [delivery_in_stock] => 
    [delivery_out_stock] => 
    [id_category_default] => 29
    [id_tax_rules_group] => 68
    [on_sale] => 0
    [online_only] => 0
    [ecotax] => Array
        (
            [value] => €0.00
            [amount] => 0
            [rate] => 0
        )

    [minimal_quantity] => 1
    [low_stock_threshold] => 
    [low_stock_alert] => 0
    [price] => €14.25
    [wholesale_price] => 9.500000
    [unity] => 
    [unit_price_ratio] => 0.000000
    [additional_shipping_cost] => 0.00
    [customizable] => 0
    [text_fields] => 0
    [uploadable_files] => 0
    [redirect_type] => 404
    [id_type_redirected] => 0
    [available_for_order] => 1
    [available_date] => 0000-00-00
    [show_condition] => 0
    [condition] => 
    [show_price] => 1
    [indexed] => 1
    [visibility] => both
    [cache_default_attribute] => 0
    [advanced_stock_management] => 0
    [date_add] => 2017-04-07 20:05:47
    [date_upd] => 2019-08-22 11:07:54
    [pack_stock_type] => 3
    [meta_description] => Fortepac Megaplus 100ml, natural product to enhance and heal the intestinal tract in birds.
    [meta_keywords] => 
    [meta_title] => Fortepac Megaplus 100ml
    [link_rewrite] => fortepac-megaplus-100ml
    [name] => Fortepac Megaplus 100ml
    [description] => 

What is the fortepac mega-plus and how it acts?




It is a product composed of a mixture of organic acids(lactic, formic, and propionico) that proved of great bactericidal activity against (Megabacterias) this action is enhanced by the presence of short-chain fatty acids( caprico,caproic, caprylic and laúrico) that they are going to maintain the acid ph throughout the intestinal tract and on the whole maintains the acid Ph in the proventriculus (the part that connects the craw to the gizzard) avoiding the alkalizing action that has, for example, the Macrohabdus Ornithogaster "MEGABACTERIAS"natural reservoir of the bacterium, the Fortepac megaplus breaks the membranes of the bacteria, decreasing the number of harmful bacteria and favouring the appearance of bacteria acídofilas.




When to use Fortepac Megaplus?




When a product non-corrosive and non-volatile, can be used in birds of any age and in any state, whether preventive or alternately according to time.




It is recommended to do treatments not less than 5 days in order to strengthen the acid state of the intestinal tract, although it is recommended to use in moult, breeding and above all in the reception of new birds in our aviary in this way we prepare our birds in situations of stress and avoid the excreten bacteria that could bring from the outside.




The dosage will be 2ml /litre of water for 7 to 10 days, not to exceed the dose indicated and then manage FORTEPAC-B+K ( 2 ml per litre of water for 5 days ).




It does not have adverse effects on the health of our animals to be neither an antibiotic or an antifungal.




INDICATIONS:




Animals in a situation of stress, malnutrition, prevention of disease, bacterial in particular to Megabacterias, dysfunctions, intestinal, diarrhoea, etc.




COMPOSITION:




Ac.formic E236.....................................................................................75.250 ppm




Formate ammonium E295..........................................................................24.250 ppm




Formate of Sodium E237..........................................................................15.500 ppm




Ac.PropinicoE280.....................................................................................17.500 ppm




Ac.LácticoE270.........................................................................................20.000 ppm




Glycerol c. s. p................................................................................................0,50 kg




 




Shake before use


    [description_short] => 

Product indicated to improve and cure problems of the intestinal tract of birds.


    [available_now] => 
    [available_later] => 
    [id] => 1885
    [id_product] => 1885
    [out_of_stock] => 2
    [new] => 0
    [id_product_attribute] => 0
    [quantity_wanted] => 1
    [extraContent] => Array
        (
            [0] => Array
                (
                    [title] => 
                    [content] => 
                    [attr] => Array
                        (
                            [id] => netreviews_tab
                            [class] => netreviews_tab
                        )

                    [moduleName] => netreviews
                )

        )

    [allow_oosp] => 0
    [category] => antibacterial-for-birds
    [category_name] => Antibacterial for birds
    [link] => https://complementosparaaves.com/gb/antibacterial-for-birds/1885-fortepac-megaplus-100ml.html
    [attribute_price] => 0
    [price_tax_exc] => 12.954545
    [price_without_reduction] => 14.25
    [reduction] => 0
    [specific_prices] => 
    [quantity] => 2
    [quantity_all_versions] => 2
    [id_image] => gb-default
    [features] => Array
        (
        )

    [attachments] => Array
        (
        )

    [virtual] => 0
    [pack] => 0
    [packItems] => Array
        (
        )

    [nopackprice] => 0
    [customization_required] => 
    [rate] => 10
    [tax_name] => IVA ES 10%
    [ecotax_rate] => 0
    [unit_price] => 
    [customizations] => Array
        (
            [fields] => Array
                (
                )

        )

    [id_customization] => 0
    [is_customizable] => 
    [show_quantities] => 
    [quantity_label] => Items
    [quantity_discounts] => Array
        (
        )

    [customer_group_discount] => 0
    [attributes] => Array
        (
        )

    [weight_unit] => kg
    [images] => Array
        (
            [0] => Array
                (
                    [bySize] => Array
                        (
                            [small_default] => Array
                                (
                                    [url] => https://complementosparaaves.com/2462-small_default/fortepac-megaplus-100ml.jpg
                                    [width] => 98
                                    [height] => 98
                                )

                            [cart_default] => Array
                                (
                                    [url] => https://complementosparaaves.com/2462-cart_default/fortepac-megaplus-100ml.jpg
                                    [width] => 125
                                    [height] => 125
                                )

                            [home_default] => Array
                                (
                                    [url] => https://complementosparaaves.com/2462-home_default/fortepac-megaplus-100ml.jpg
                                    [width] => 250
                                    [height] => 250
                                )

                            [medium_category] => Array
                                (
                                    [url] => https://complementosparaaves.com/2462-medium_category/fortepac-megaplus-100ml.jpg
                                    [width] => 490
                                    [height] => 350
                                )

                            [medium_default] => Array
                                (
                                    [url] => https://complementosparaaves.com/2462-medium_default/fortepac-megaplus-100ml.jpg
                                    [width] => 452
                                    [height] => 452
                                )

                            [large_default] => Array
                                (
                                    [url] => https://complementosparaaves.com/2462-large_default/fortepac-megaplus-100ml.jpg
                                    [width] => 800
                                    [height] => 800
                                )

                        )

                    [small] => Array
                        (
                            [url] => https://complementosparaaves.com/2462-small_default/fortepac-megaplus-100ml.jpg
                            [width] => 98
                            [height] => 98
                        )

                    [medium] => Array
                        (
                            [url] => https://complementosparaaves.com/2462-medium_category/fortepac-megaplus-100ml.jpg
                            [width] => 490
                            [height] => 350
                        )

                    [large] => Array
                        (
                            [url] => https://complementosparaaves.com/2462-large_default/fortepac-megaplus-100ml.jpg
                            [width] => 800
                            [height] => 800
                        )

                    [legend] => Fortepac - Megaplus 100ml
                    [cover] => 1
                    [id_image] => 2462
                    [position] => 1
                    [associatedVariants] => Array
                        (
                        )

                )

        )

    [cover] => Array
        (
            [bySize] => Array
                (
                    [small_default] => Array
                        (
                            [url] => https://complementosparaaves.com/2462-small_default/fortepac-megaplus-100ml.jpg
                            [width] => 98
                            [height] => 98
                        )

                    [cart_default] => Array
                        (
                            [url] => https://complementosparaaves.com/2462-cart_default/fortepac-megaplus-100ml.jpg
                            [width] => 125
                            [height] => 125
                        )

                    [home_default] => Array
                        (
                            [url] => https://complementosparaaves.com/2462-home_default/fortepac-megaplus-100ml.jpg
                            [width] => 250
                            [height] => 250
                        )

                    [medium_category] => Array
                        (
                            [url] => https://complementosparaaves.com/2462-medium_category/fortepac-megaplus-100ml.jpg
                            [width] => 490
                            [height] => 350
                        )

                    [medium_default] => Array
                        (
                            [url] => https://complementosparaaves.com/2462-medium_default/fortepac-megaplus-100ml.jpg
                            [width] => 452
                            [height] => 452
                        )

                    [large_default] => Array
                        (
                            [url] => https://complementosparaaves.com/2462-large_default/fortepac-megaplus-100ml.jpg
                            [width] => 800
                            [height] => 800
                        )

                )

            [small] => Array
                (
                    [url] => https://complementosparaaves.com/2462-small_default/fortepac-megaplus-100ml.jpg
                    [width] => 98
                    [height] => 98
                )

            [medium] => Array
                (
                    [url] => https://complementosparaaves.com/2462-medium_category/fortepac-megaplus-100ml.jpg
                    [width] => 490
                    [height] => 350
                )

            [large] => Array
                (
                    [url] => https://complementosparaaves.com/2462-large_default/fortepac-megaplus-100ml.jpg
                    [width] => 800
                    [height] => 800
                )

            [legend] => Fortepac - Megaplus 100ml
            [cover] => 1
            [id_image] => 2462
            [position] => 1
            [associatedVariants] => Array
                (
                )

        )

    [url] => https://complementosparaaves.com/gb/antibacterial-for-birds/1885-fortepac-megaplus-100ml.html
    [canonical_url] => https://complementosparaaves.com/gb/antibacterial-for-birds/1885-fortepac-megaplus-100ml.html
    [has_discount] => 
    [discount_type] => 
    [discount_percentage] => 
    [discount_percentage_absolute] => 
    [discount_amount] => 
    [discount_amount_to_display] => 
    [price_amount] => 14.25
    [regular_price_amount] => 14.25
    [regular_price] => €14.25
    [discount_to_display] => 
    [unit_price_full] => 
    [add_to_cart_url] => https://complementosparaaves.com/gb/shopping-cart?add=1&id_product=1885&id_product_attribute=0&token=04d21c9a4a71f5641c4dd447c565cda3
    [main_variants] => Array
        (
        )

    [flags] => Array
        (
        )

    [labels] => Array
        (
            [tax_short] => (VAT incl.)
            [tax_long] => VAT included
        )

    [show_availability] => 1
    [availability_date] => 
    [availability_message] => Last items in stock
    [availability] => last_remaining_items
    [delivery_information] => 
    [reference_to_display] => 1212181114
    [embedded_attributes] => Array
        (
            [id_shop_default] => 1
            [id_manufacturer] => 30
            [id_supplier] => 0
            [reference] => 1212181114
            [is_virtual] => 0
            [delivery_in_stock] => 
            [delivery_out_stock] => 
            [id_category_default] => 29
            [on_sale] => 0
            [online_only] => 0
            [ecotax] => 0
            [minimal_quantity] => 1
            [low_stock_threshold] => 
            [low_stock_alert] => 0
            [price] => 14.25
            [unity] => 
            [unit_price_ratio] => 0.000000
            [additional_shipping_cost] => 0.00
            [customizable] => 0
            [text_fields] => 0
            [uploadable_files] => 0
            [redirect_type] => 404
            [id_type_redirected] => 0
            [available_for_order] => 1
            [available_date] => 0000-00-00
            [show_condition] => 0
            [condition] => new
            [show_price] => 1
            [indexed] => 1
            [visibility] => both
            [cache_default_attribute] => 0
            [advanced_stock_management] => 0
            [date_add] => 2017-04-07 20:05:47
            [date_upd] => 2019-08-22 11:07:54
            [pack_stock_type] => 3
            [meta_description] => Fortepac Megaplus 100ml, natural product to enhance and heal the intestinal tract in birds.
            [meta_keywords] => 
            [meta_title] => Fortepac Megaplus 100ml
            [link_rewrite] => fortepac-megaplus-100ml
            [name] => Fortepac Megaplus 100ml
            [description] => 

What is the fortepac mega-plus and how it acts?




It is a product composed of a mixture of organic acids(lactic, formic, and propionico) that proved of great bactericidal activity against (Megabacterias) this action is enhanced by the presence of short-chain fatty acids( caprico,caproic, caprylic and laúrico) that they are going to maintain the acid ph throughout the intestinal tract and on the whole maintains the acid Ph in the proventriculus (the part that connects the craw to the gizzard) avoiding the alkalizing action that has, for example, the Macrohabdus Ornithogaster "MEGABACTERIAS"natural reservoir of the bacterium, the Fortepac megaplus breaks the membranes of the bacteria, decreasing the number of harmful bacteria and favouring the appearance of bacteria acídofilas.




When to use Fortepac Megaplus?




When a product non-corrosive and non-volatile, can be used in birds of any age and in any state, whether preventive or alternately according to time.




It is recommended to do treatments not less than 5 days in order to strengthen the acid state of the intestinal tract, although it is recommended to use in moult, breeding and above all in the reception of new birds in our aviary in this way we prepare our birds in situations of stress and avoid the excreten bacteria that could bring from the outside.




The dosage will be 2ml /litre of water for 7 to 10 days, not to exceed the dose indicated and then manage FORTEPAC-B+K ( 2 ml per litre of water for 5 days ).




It does not have adverse effects on the health of our animals to be neither an antibiotic or an antifungal.




INDICATIONS:




Animals in a situation of stress, malnutrition, prevention of disease, bacterial in particular to Megabacterias, dysfunctions, intestinal, diarrhoea, etc.




COMPOSITION:




Ac.formic E236.....................................................................................75.250 ppm




Formate ammonium E295..........................................................................24.250 ppm




Formate of Sodium E237..........................................................................15.500 ppm




Ac.PropinicoE280.....................................................................................17.500 ppm




Ac.LácticoE270.........................................................................................20.000 ppm




Glycerol c. s. p................................................................................................0,50 kg




 




Shake before use


            [description_short] => 

Product indicated to improve and cure problems of the intestinal tract of birds.


            [available_now] => 
            [available_later] => 
            [id] => 1885
            [id_product] => 1885
            [out_of_stock] => 2
            [new] => 0
            [id_product_attribute] => 0
            [quantity_wanted] => 1
            [extraContent] => Array
                (
                    [0] => Array
                        (
                            [title] => 
                            [content] => 
                            [attr] => Array
                                (
                                    [id] => netreviews_tab
                                    [class] => netreviews_tab
                                )

                            [moduleName] => netreviews
                        )

                )

            [allow_oosp] => 0
            [category] => antibacterial-for-birds
            [category_name] => Antibacterial for birds
            [link] => https://complementosparaaves.com/gb/antibacterial-for-birds/1885-fortepac-megaplus-100ml.html
            [attribute_price] => 0
            [price_tax_exc] => 12.954545
            [price_without_reduction] => 14.25
            [reduction] => 0
            [specific_prices] => 
            [quantity] => 2
            [quantity_all_versions] => 2
            [id_image] => gb-default
            [features] => Array
                (
                )

            [attachments] => Array
                (
                )

            [virtual] => 0
            [pack] => 0
            [packItems] => Array
                (
                )

            [nopackprice] => 0
            [customization_required] => 
            [rate] => 10
            [tax_name] => IVA ES 10%
            [ecotax_rate] => 0
            [unit_price] => 0
            [customizations] => Array
                (
                    [fields] => Array
                        (
                        )

                )

            [id_customization] => 0
            [is_customizable] => 
            [show_quantities] => 
            [quantity_label] => Items
            [quantity_discounts] => Array
                (
                )

            [customer_group_discount] => 0
        )

    [grouped_features] => Array
        (
        )

    [seo_availability] => https://schema.org/InStock
)
1
Fortepac Megaplus 100ml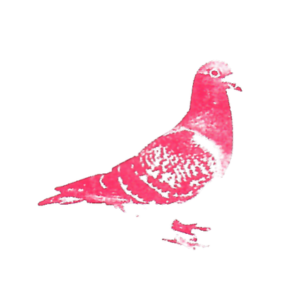 Product indicated to improve and cure problems of the intestinal tract of birds.
What is the fortepac mega-plus and how it acts?
It is a product composed of a mixture of organic acids(lactic, formic, and propionico) that proved of great bactericidal activity against (Megabacterias) this action is enhanced by the presence of short-chain fatty acids( caprico,caproic, caprylic and laúrico) that they are going to maintain the acid ph throughout the intestinal tract and on the whole maintains the acid Ph in the proventriculus (the part that connects the craw to the gizzard) avoiding the alkalizing action that has, for example, the Macrohabdus Ornithogaster "MEGABACTERIAS"natural reservoir of the bacterium, the Fortepac megaplus breaks the membranes of the bacteria, decreasing the number of harmful bacteria and favouring the appearance of bacteria acídofilas.
When to use Fortepac Megaplus?
When a product non-corrosive and non-volatile, can be used in birds of any age and in any state, whether preventive or alternately according to time.
It is recommended to do treatments not less than 5 days in order to strengthen the acid state of the intestinal tract, although it is recommended to use in moult, breeding and above all in the reception of new birds in our aviary in this way we prepare our birds in situations of stress and avoid the excreten bacteria that could bring from the outside.
The dosage will be 2ml /litre of water for 7 to 10 days, not to exceed the dose indicated and then manage FORTEPAC-B+K ( 2 ml per litre of water for 5 days ).
It does not have adverse effects on the health of our animals to be neither an antibiotic or an antifungal.
INDICATIONS:
Animals in a situation of stress, malnutrition, prevention of disease, bacterial in particular to Megabacterias, dysfunctions, intestinal, diarrhoea, etc.
COMPOSITION:
Ac.formic E236.....................................................................................75.250 ppm
Formate ammonium E295..........................................................................24.250 ppm
Formate of Sodium E237..........................................................................15.500 ppm
Ac.PropinicoE280.....................................................................................17.500 ppm
Ac.LácticoE270.........................................................................................20.000 ppm
Glycerol c. s. p................................................................................................0,50 kg
Shake before use
Otros productos de la misma categoría: