Defend Aqua Chemivit Acidifier 200 gr
-100%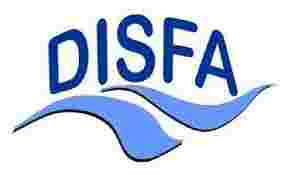 Defend Aqua Chemivit is a powerful acidificador of water for the drink of the birds
The utility of the acidification of drinking water as a support for the well-being of the breeding birds is universally recognized.
DEFEND AQUA contains short-chain fatty acids and medium that prevent the growth of dangerous microorganisms in the water and in the digestive system (Coli, Salmonella, Yeast), reinforcing the growth of the microbiota useful and support the natural defenses of the microbiota of the digestive system.
Composition:
Triglycerides of fatty acids
Propylene glycol
Asministrar 2 ml per liter of water during 7 days before the apareaminetos and hatching, and one week a month during the period of breeding
Products in the category
The feathers are made mainly of a tissue-proteins hard (keratin). During the moult, the birds have a growing need...

MIXTURE PRESTIGE FOR PARROTS AUSTRALIAN VERSELE LAGA. The formula of Loro Parque Mix, Prestige from Versele Laga...

  C omplejo vitamin to doses of shock, especially indicated as an anti-stress (illness, changes of...