Array
(
    [id_shop_default] => 1
    [id_manufacturer] => 36
    [id_supplier] => 0
    [reference] => 1309181325
    [supplier_reference] => 
    [location] => 
    [width] => 0.000000
    [height] => 0.000000
    [depth] => 0.000000
    [weight] => 5.000000
    [quantity_discount] => 0
    [ean13] => 8033407011616
    [isbn] => 
    [upc] => 
    [cache_is_pack] => 0
    [cache_has_attachments] => 0
    [is_virtual] => 0
    [state] => 1
    [additional_delivery_times] => 1
    [delivery_in_stock] => 
    [delivery_out_stock] => 
    [id_category_default] => 13
    [id_tax_rules_group] => 68
    [on_sale] => 0
    [online_only] => 0
    [ecotax] => Array
        (
            [value] => €0.00
            [amount] => 0
            [rate] => 0
        )

    [minimal_quantity] => 1
    [low_stock_threshold] => 
    [low_stock_alert] => 0
    [price] => €24.82
    [wholesale_price] => 17.420000
    [unity] => 
    [unit_price_ratio] => 0.000000
    [additional_shipping_cost] => 0.00
    [customizable] => 0
    [text_fields] => 0
    [uploadable_files] => 0
    [redirect_type] => 404
    [id_type_redirected] => 0
    [available_for_order] => 1
    [available_date] => 0000-00-00
    [show_condition] => 0
    [condition] => 
    [show_price] => 1
    [indexed] => 1
    [visibility] => both
    [cache_default_attribute] => 0
    [advanced_stock_management] => 0
    [date_add] => 2018-09-13 13:27:49
    [date_upd] => 2019-11-22 13:23:41
    [pack_stock_type] => 3
    [meta_description] => Pasta cria white complete and balanced diet for optimal development of poultry development of poultry
    [meta_keywords] => 
    [meta_title] => White Pasta morbid'ELISIR PINETA 5 kg
    [link_rewrite] => white-pasta-morbid-elisir-pineta-5-kg
    [name] => White Pasta morbid'ELISIR PINETA 5 kg
    [description] => 

Contains all the nutrients needed to obtain the best results in breeding and complies with all the dietary needs of young individuals for a fast balanced growth.




It has a protein content on the basis of a high concentrated amino acid quality of plant and animal origin. what is easily assimilated and digestible, that is free of dyes or ingredients that can change the natural color of the plumage.




Recommended use: Ideal for breeding and weaning, for the maintenance to put 2 to 3 times a week, slightly dampened, also you can add boiled eggs, germinated seeds, substitute sprouts and grated apple can be added freely.




Ingredients: bakery products, cereals, extract of vegetable protein, sugar, fruits, oils and fats, minerals.




Nutritional value per kg:




Vitamin A / Vitamin To 3900 U. I.
Vitamin D3 / 2 vitamin D3, 00 U. I.
Vitamin E / Vitamin E 25 mg
Vitamin K / Vitamin C 25 mg
Vitamin B2 / Vitamin B2 5 m 2 g
Vitamin PP / PP 6 0.50 mg of vitamin
Calcium D - pant. Pantothenate / D - Calcium 50 mg
B6 vitamin / Vitamin B6 4,10 mg
Vitamin H / H 0.10 mg of vitamin
Vitamin B1 / 3 mg Vitamin B1
Folic acid / Folic Acid 1.1 mg


    [description_short] => 

Pssta breeding white complete and balanced diet for optimal development of the birds


    [available_now] => 
    [available_later] => 
    [id] => 2679
    [id_product] => 2679
    [out_of_stock] => 2
    [new] => 0
    [id_product_attribute] => 0
    [quantity_wanted] => 1
    [extraContent] => Array
        (
            [0] => Array
                (
                    [title] => 
                    [content] => 
                    [attr] => Array
                        (
                            [id] => netreviews_tab
                            [class] => netreviews_tab
                        )

                    [moduleName] => netreviews
                )

        )

    [allow_oosp] => 0
    [category] => birds
    [category_name] => birds
    [link] => https://complementosparaaves.com/gb/birds/2679-white-pasta-morbid-elisir-pineta-5-kg.html
    [attribute_price] => 0
    [price_tax_exc] => 22.566818
    [price_without_reduction] => 26.13
    [reduction] => 1.3065
    [specific_prices] => Array
        (
            [id_specific_price] => 147081
            [id_specific_price_rule] => 80
            [id_cart] => 0
            [id_product] => 2679
            [id_shop] => 1
            [id_shop_group] => 0
            [id_currency] => 0
            [id_country] => 0
            [id_group] => 0
            [id_customer] => 0
            [id_product_attribute] => 0
            [price] => -1.000000
            [from_quantity] => 1
            [reduction] => 0.050000
            [reduction_tax] => 0
            [reduction_type] => percentage
            [from] => 2019-12-02 00:00:00
            [to] => 2019-12-31 23:59:59
            [score] => 48
        )

    [quantity] => 4
    [quantity_all_versions] => 4
    [id_image] => gb-default
    [features] => Array
        (
        )

    [attachments] => Array
        (
        )

    [virtual] => 0
    [pack] => 0
    [packItems] => Array
        (
        )

    [nopackprice] => 0
    [customization_required] => 
    [rate] => 10
    [tax_name] => IVA ES 10%
    [ecotax_rate] => 0
    [unit_price] => 
    [customizations] => Array
        (
            [fields] => Array
                (
                )

        )

    [id_customization] => 0
    [is_customizable] => 
    [show_quantities] => 
    [quantity_label] => Items
    [quantity_discounts] => Array
        (
        )

    [customer_group_discount] => 0
    [attributes] => Array
        (
        )

    [weight_unit] => kg
    [images] => Array
        (
            [0] => Array
                (
                    [bySize] => Array
                        (
                            [small_default] => Array
                                (
                                    [url] => https://complementosparaaves.com/3536-small_default/white-pasta-morbid-elisir-pineta-5-kg.jpg
                                    [width] => 98
                                    [height] => 98
                                )

                            [cart_default] => Array
                                (
                                    [url] => https://complementosparaaves.com/3536-cart_default/white-pasta-morbid-elisir-pineta-5-kg.jpg
                                    [width] => 125
                                    [height] => 125
                                )

                            [home_default] => Array
                                (
                                    [url] => https://complementosparaaves.com/3536-home_default/white-pasta-morbid-elisir-pineta-5-kg.jpg
                                    [width] => 250
                                    [height] => 250
                                )

                            [medium_category] => Array
                                (
                                    [url] => https://complementosparaaves.com/3536-medium_category/white-pasta-morbid-elisir-pineta-5-kg.jpg
                                    [width] => 490
                                    [height] => 350
                                )

                            [medium_default] => Array
                                (
                                    [url] => https://complementosparaaves.com/3536-medium_default/white-pasta-morbid-elisir-pineta-5-kg.jpg
                                    [width] => 452
                                    [height] => 452
                                )

                            [large_default] => Array
                                (
                                    [url] => https://complementosparaaves.com/3536-large_default/white-pasta-morbid-elisir-pineta-5-kg.jpg
                                    [width] => 800
                                    [height] => 800
                                )

                        )

                    [small] => Array
                        (
                            [url] => https://complementosparaaves.com/3536-small_default/white-pasta-morbid-elisir-pineta-5-kg.jpg
                            [width] => 98
                            [height] => 98
                        )

                    [medium] => Array
                        (
                            [url] => https://complementosparaaves.com/3536-medium_category/white-pasta-morbid-elisir-pineta-5-kg.jpg
                            [width] => 490
                            [height] => 350
                        )

                    [large] => Array
                        (
                            [url] => https://complementosparaaves.com/3536-large_default/white-pasta-morbid-elisir-pineta-5-kg.jpg
                            [width] => 800
                            [height] => 800
                        )

                    [legend] => White Pasta morbid'ELISIR PINETA 5 kg
                    [cover] => 1
                    [id_image] => 3536
                    [position] => 1
                    [associatedVariants] => Array
                        (
                        )

                )

        )

    [cover] => Array
        (
            [bySize] => Array
                (
                    [small_default] => Array
                        (
                            [url] => https://complementosparaaves.com/3536-small_default/white-pasta-morbid-elisir-pineta-5-kg.jpg
                            [width] => 98
                            [height] => 98
                        )

                    [cart_default] => Array
                        (
                            [url] => https://complementosparaaves.com/3536-cart_default/white-pasta-morbid-elisir-pineta-5-kg.jpg
                            [width] => 125
                            [height] => 125
                        )

                    [home_default] => Array
                        (
                            [url] => https://complementosparaaves.com/3536-home_default/white-pasta-morbid-elisir-pineta-5-kg.jpg
                            [width] => 250
                            [height] => 250
                        )

                    [medium_category] => Array
                        (
                            [url] => https://complementosparaaves.com/3536-medium_category/white-pasta-morbid-elisir-pineta-5-kg.jpg
                            [width] => 490
                            [height] => 350
                        )

                    [medium_default] => Array
                        (
                            [url] => https://complementosparaaves.com/3536-medium_default/white-pasta-morbid-elisir-pineta-5-kg.jpg
                            [width] => 452
                            [height] => 452
                        )

                    [large_default] => Array
                        (
                            [url] => https://complementosparaaves.com/3536-large_default/white-pasta-morbid-elisir-pineta-5-kg.jpg
                            [width] => 800
                            [height] => 800
                        )

                )

            [small] => Array
                (
                    [url] => https://complementosparaaves.com/3536-small_default/white-pasta-morbid-elisir-pineta-5-kg.jpg
                    [width] => 98
                    [height] => 98
                )

            [medium] => Array
                (
                    [url] => https://complementosparaaves.com/3536-medium_category/white-pasta-morbid-elisir-pineta-5-kg.jpg
                    [width] => 490
                    [height] => 350
                )

            [large] => Array
                (
                    [url] => https://complementosparaaves.com/3536-large_default/white-pasta-morbid-elisir-pineta-5-kg.jpg
                    [width] => 800
                    [height] => 800
                )

            [legend] => White Pasta morbid'ELISIR PINETA 5 kg
            [cover] => 1
            [id_image] => 3536
            [position] => 1
            [associatedVariants] => Array
                (
                )

        )

    [url] => https://complementosparaaves.com/gb/birds/2679-white-pasta-morbid-elisir-pineta-5-kg.html
    [canonical_url] => https://complementosparaaves.com/gb/birds/2679-white-pasta-morbid-elisir-pineta-5-kg.html
    [has_discount] => 1
    [discount_type] => percentage
    [discount_percentage] => -5%
    [discount_percentage_absolute] => 5%
    [discount_amount] => €1.31
    [discount_amount_to_display] => -€1.31
    [price_amount] => 24.82
    [regular_price_amount] => 26.13
    [regular_price] => €26.13
    [discount_to_display] => €1.31
    [unit_price_full] => 
    [add_to_cart_url] => https://complementosparaaves.com/gb/shopping-cart?add=1&id_product=2679&id_product_attribute=0&token=04d21c9a4a71f5641c4dd447c565cda3
    [main_variants] => Array
        (
        )

    [flags] => Array
        (
            [discount] => Array
                (
                    [type] => discount
                    [label] => Reduced price
                )

        )

    [labels] => Array
        (
            [tax_short] => (VAT incl.)
            [tax_long] => VAT included
        )

    [show_availability] => 1
    [availability_date] => 
    [availability_message] => 
    [availability] => available
    [delivery_information] => 
    [reference_to_display] => 1309181325
    [embedded_attributes] => Array
        (
            [id_shop_default] => 1
            [id_manufacturer] => 36
            [id_supplier] => 0
            [reference] => 1309181325
            [is_virtual] => 0
            [delivery_in_stock] => 
            [delivery_out_stock] => 
            [id_category_default] => 13
            [on_sale] => 0
            [online_only] => 0
            [ecotax] => 0
            [minimal_quantity] => 1
            [low_stock_threshold] => 
            [low_stock_alert] => 0
            [price] => 24.82
            [unity] => 
            [unit_price_ratio] => 0.000000
            [additional_shipping_cost] => 0.00
            [customizable] => 0
            [text_fields] => 0
            [uploadable_files] => 0
            [redirect_type] => 404
            [id_type_redirected] => 0
            [available_for_order] => 1
            [available_date] => 0000-00-00
            [show_condition] => 0
            [condition] => new
            [show_price] => 1
            [indexed] => 1
            [visibility] => both
            [cache_default_attribute] => 0
            [advanced_stock_management] => 0
            [date_add] => 2018-09-13 13:27:49
            [date_upd] => 2019-11-22 13:23:41
            [pack_stock_type] => 3
            [meta_description] => Pasta cria white complete and balanced diet for optimal development of poultry development of poultry
            [meta_keywords] => 
            [meta_title] => White Pasta morbid'ELISIR PINETA 5 kg
            [link_rewrite] => white-pasta-morbid-elisir-pineta-5-kg
            [name] => White Pasta morbid'ELISIR PINETA 5 kg
            [description] => 

Contains all the nutrients needed to obtain the best results in breeding and complies with all the dietary needs of young individuals for a fast balanced growth.




It has a protein content on the basis of a high concentrated amino acid quality of plant and animal origin. what is easily assimilated and digestible, that is free of dyes or ingredients that can change the natural color of the plumage.




Recommended use: Ideal for breeding and weaning, for the maintenance to put 2 to 3 times a week, slightly dampened, also you can add boiled eggs, germinated seeds, substitute sprouts and grated apple can be added freely.




Ingredients: bakery products, cereals, extract of vegetable protein, sugar, fruits, oils and fats, minerals.




Nutritional value per kg:




Vitamin A / Vitamin To 3900 U. I.
Vitamin D3 / 2 vitamin D3, 00 U. I.
Vitamin E / Vitamin E 25 mg
Vitamin K / Vitamin C 25 mg
Vitamin B2 / Vitamin B2 5 m 2 g
Vitamin PP / PP 6 0.50 mg of vitamin
Calcium D - pant. Pantothenate / D - Calcium 50 mg
B6 vitamin / Vitamin B6 4,10 mg
Vitamin H / H 0.10 mg of vitamin
Vitamin B1 / 3 mg Vitamin B1
Folic acid / Folic Acid 1.1 mg


            [description_short] => 

Pssta breeding white complete and balanced diet for optimal development of the birds


            [available_now] => 
            [available_later] => 
            [id] => 2679
            [id_product] => 2679
            [out_of_stock] => 2
            [new] => 0
            [id_product_attribute] => 0
            [quantity_wanted] => 1
            [extraContent] => Array
                (
                    [0] => Array
                        (
                            [title] => 
                            [content] => 
                            [attr] => Array
                                (
                                    [id] => netreviews_tab
                                    [class] => netreviews_tab
                                )

                            [moduleName] => netreviews
                        )

                )

            [allow_oosp] => 0
            [category] => birds
            [category_name] => birds
            [link] => https://complementosparaaves.com/gb/birds/2679-white-pasta-morbid-elisir-pineta-5-kg.html
            [attribute_price] => 0
            [price_tax_exc] => 22.566818
            [price_without_reduction] => 26.13
            [reduction] => 1.3065
            [specific_prices] => Array
                (
                    [id_specific_price] => 147081
                    [id_specific_price_rule] => 80
                    [id_cart] => 0
                    [id_product] => 2679
                    [id_shop] => 1
                    [id_shop_group] => 0
                    [id_currency] => 0
                    [id_country] => 0
                    [id_group] => 0
                    [id_customer] => 0
                    [id_product_attribute] => 0
                    [price] => -1.000000
                    [from_quantity] => 1
                    [reduction] => 0.050000
                    [reduction_tax] => 0
                    [reduction_type] => percentage
                    [from] => 2019-12-02 00:00:00
                    [to] => 2019-12-31 23:59:59
                    [score] => 48
                )

            [quantity] => 4
            [quantity_all_versions] => 4
            [id_image] => gb-default
            [features] => Array
                (
                )

            [attachments] => Array
                (
                )

            [virtual] => 0
            [pack] => 0
            [packItems] => Array
                (
                )

            [nopackprice] => 0
            [customization_required] => 
            [rate] => 10
            [tax_name] => IVA ES 10%
            [ecotax_rate] => 0
            [unit_price] => 0
            [customizations] => Array
                (
                    [fields] => Array
                        (
                        )

                )

            [id_customization] => 0
            [is_customizable] => 
            [show_quantities] => 
            [quantity_label] => Items
            [quantity_discounts] => Array
                (
                )

            [customer_group_discount] => 0
        )

    [grouped_features] => Array
        (
        )

    [seo_availability] => https://schema.org/InStock
)
1
White Pasta morbid'ELISIR PINETA 5 kg
-5%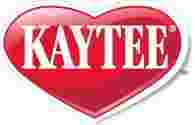 Pssta breeding white complete and balanced diet for optimal development of the birds
Contains all the nutrients needed to obtain the best results in breeding and complies with all the dietary needs of young individuals for a fast balanced growth.
It has a protein content on the basis of a high concentrated amino acid quality of plant and animal origin. what is easily assimilated and digestible, that is free of dyes or ingredients that can change the natural color of the plumage.
Recommended use: Ideal for breeding and weaning, for the maintenance to put 2 to 3 times a week, slightly dampened, also you can add boiled eggs, germinated seeds, substitute sprouts and grated apple can be added freely.
Ingredients: bakery products, cereals, extract of vegetable protein, sugar, fruits, oils and fats, minerals.
Nutritional value per kg:
Vitamin A / Vitamin To 3900 U. I.
Vitamin D3 / 2 vitamin D3, 00 U. I.
Vitamin E / Vitamin E 25 mg
Vitamin K / Vitamin C 25 mg
Vitamin B2 / Vitamin B2 5 m 2 g
Vitamin PP / PP 6 0.50 mg of vitamin
Calcium D - pant. Pantothenate / D - Calcium 50 mg
B6 vitamin / Vitamin B6 4,10 mg
Vitamin H / H 0.10 mg of vitamin
Vitamin B1 / 3 mg Vitamin B1
Folic acid / Folic Acid 1.1 mg
Otros productos de la misma categoría: