Array
(
    [id_shop_default] => 1
    [id_manufacturer] => 97
    [id_supplier] => 0
    [reference] => 2702191217
    [supplier_reference] => 
    [location] => 
    [width] => 0.000000
    [height] => 0.000000
    [depth] => 0.000000
    [weight] => 5.000000
    [quantity_discount] => 0
    [ean13] => 7427056460399
    [isbn] => 
    [upc] => 
    [cache_is_pack] => 0
    [cache_has_attachments] => 0
    [is_virtual] => 0
    [state] => 1
    [additional_delivery_times] => 1
    [delivery_in_stock] => 
    [delivery_out_stock] => 
    [id_category_default] => 345
    [id_tax_rules_group] => 6
    [on_sale] => 0
    [online_only] => 0
    [ecotax] => Array
        (
            [value] => €0.00
            [amount] => 0
            [rate] => 0
        )

    [minimal_quantity] => 1
    [low_stock_threshold] => 
    [low_stock_alert] => 0
    [price] => €31.34
    [wholesale_price] => 19.590000
    [unity] => 
    [unit_price_ratio] => 0.000000
    [additional_shipping_cost] => 0.00
    [customizable] => 0
    [text_fields] => 0
    [uploadable_files] => 0
    [redirect_type] => 404
    [id_type_redirected] => 0
    [available_for_order] => 1
    [available_date] => 0000-00-00
    [show_condition] => 0
    [condition] => 
    [show_price] => 1
    [indexed] => 1
    [visibility] => both
    [cache_default_attribute] => 0
    [advanced_stock_management] => 0
    [date_add] => 2019-02-27 12:17:04
    [date_upd] => 2019-07-18 20:43:35
    [pack_stock_type] => 3
    [meta_description] => LOR Unifeed canaries 5 kg I think of quality for the breeding season in the canary islands.
    [meta_keywords] => 
    [meta_title] => I think LOR Unifeed Canaries cria 5 kg
    [link_rewrite] => i-think-lor-unifeed-canaries-breeding-5-kg
    [name] => I think LOR Unifeed Canaries BREEDING 5 kg
    [description] => 

The UNIFEED OR "SINGLE DISH" is a food system used for decades in the feeding of animals of income and domestic mammals, and today it is possible to produce it to the ornithology thanks to the studies plurienales made by the LOR (Lab Ornithological Reggio Emilia, italy) to identify the dietary needs of different species of ornamental birds. The UNIFEED is presented as an alternative or as a supplement to traditional diets based on the seeds and as alternative to the aliméntos extruded, having as its strong points the quality of the raw materials (all grains used are sourced from supplies intended for human consumption), and, above all, the exact identification of the amounts of the elementosv nutritional needs for each species.




ADVANTAGES OF THE UNIFEED




BALANCED FORMULA:




The mixture is the result of a imposing experimentation aimed at identifying the needs of the species concerned and to ensure their well-being:




(Protein needs from essential amino acids like methionine, lysine, tryptophan, etc).




Fats (the correct contribution of polyunsaturated fatty acids).




Extractive not beaten (starch and sugars).




 Crude fiber (cellulose and sugars are not digestible).




Mineral salts (macro-elements as calcium, phosphorus, magnesium and microelements such as copper, zinc, iodine, cobalt, selenium, manganese, etc).




Fat-soluble vitamins (A, D, E and K) and water soluble (B1, B2, B6, B12, folic acid, biotin, C).




Natural pigments.




It is necessary to remember that any item developed in the animal feeding the role of nutrient only within a defined dose (variable from species to species), below which the function will return gradually to zero and above which are possible phenomena of toxicosis (for example fat-soluble vitamins, trace elements, methionine, etc). Therefore, it is important not only that a food contains all the vitamins or all the amino acids but also the amount contained in it, that value has to satisfy the requirements of a particular species.




QUALITY OF RAW MATERIALS:




The cereals used in the mix are strictly for human consumption so that the greater control over them to avoid the presence of mycotoxins.




Vegetable protein and animals of the first quality.




 A large part of the grains have been heat-treated to increase its digestibility and, consequently, the digestive efficiency of the animals.




The vitamins and fats are added in cold contrary to the extrusion in order to avoid damaged by the heat generated during the extrusion process.




 


    [description_short] => 

I think of extra quality for the feeding of canaries in the form of a paste of breeding, especially indicated for the time of breeding.


    [available_now] => 
    [available_later] => 
    [id] => 2930
    [id_product] => 2930
    [out_of_stock] => 2
    [new] => 0
    [id_product_attribute] => 0
    [quantity_wanted] => 1
    [extraContent] => Array
        (
            [0] => Array
                (
                    [title] => 
                    [content] => 
                    [attr] => Array
                        (
                            [id] => netreviews_tab
                            [class] => netreviews_tab
                        )

                    [moduleName] => netreviews
                )

        )

    [allow_oosp] => 0
    [category] => birds
    [category_name] => birds
    [link] => https://complementosparaaves.com/gb/birds/2930-i-think-lor-unifeed-canaries-breeding-5-kg.html
    [attribute_price] => 0
    [price_tax_exc] => 28.490909
    [price_without_reduction] => 31.34
    [reduction] => 0
    [specific_prices] => 
    [quantity] => 3
    [quantity_all_versions] => 3
    [id_image] => gb-default
    [features] => Array
        (
        )

    [attachments] => Array
        (
        )

    [virtual] => 0
    [pack] => 0
    [packItems] => Array
        (
        )

    [nopackprice] => 0
    [customization_required] => 
    [rate] => 10
    [tax_name] => IVA ES 10%
    [ecotax_rate] => 0
    [unit_price] => 
    [customizations] => Array
        (
            [fields] => Array
                (
                )

        )

    [id_customization] => 0
    [is_customizable] => 
    [show_quantities] => 
    [quantity_label] => Items
    [quantity_discounts] => Array
        (
        )

    [customer_group_discount] => 0
    [attributes] => Array
        (
        )

    [weight_unit] => kg
    [images] => Array
        (
            [0] => Array
                (
                    [bySize] => Array
                        (
                            [small_default] => Array
                                (
                                    [url] => https://complementosparaaves.com/3964-small_default/i-think-lor-unifeed-canaries-breeding-5-kg.jpg
                                    [width] => 98
                                    [height] => 98
                                )

                            [cart_default] => Array
                                (
                                    [url] => https://complementosparaaves.com/3964-cart_default/i-think-lor-unifeed-canaries-breeding-5-kg.jpg
                                    [width] => 125
                                    [height] => 125
                                )

                            [home_default] => Array
                                (
                                    [url] => https://complementosparaaves.com/3964-home_default/i-think-lor-unifeed-canaries-breeding-5-kg.jpg
                                    [width] => 250
                                    [height] => 250
                                )

                            [medium_category] => Array
                                (
                                    [url] => https://complementosparaaves.com/3964-medium_category/i-think-lor-unifeed-canaries-breeding-5-kg.jpg
                                    [width] => 490
                                    [height] => 350
                                )

                            [medium_default] => Array
                                (
                                    [url] => https://complementosparaaves.com/3964-medium_default/i-think-lor-unifeed-canaries-breeding-5-kg.jpg
                                    [width] => 452
                                    [height] => 452
                                )

                            [large_default] => Array
                                (
                                    [url] => https://complementosparaaves.com/3964-large_default/i-think-lor-unifeed-canaries-breeding-5-kg.jpg
                                    [width] => 800
                                    [height] => 800
                                )

                        )

                    [small] => Array
                        (
                            [url] => https://complementosparaaves.com/3964-small_default/i-think-lor-unifeed-canaries-breeding-5-kg.jpg
                            [width] => 98
                            [height] => 98
                        )

                    [medium] => Array
                        (
                            [url] => https://complementosparaaves.com/3964-medium_category/i-think-lor-unifeed-canaries-breeding-5-kg.jpg
                            [width] => 490
                            [height] => 350
                        )

                    [large] => Array
                        (
                            [url] => https://complementosparaaves.com/3964-large_default/i-think-lor-unifeed-canaries-breeding-5-kg.jpg
                            [width] => 800
                            [height] => 800
                        )

                    [legend] => I think LOR Unifeed Canaries maintenance 2 kg
                    [cover] => 1
                    [id_image] => 3964
                    [position] => 1
                    [associatedVariants] => Array
                        (
                        )

                )

        )

    [cover] => Array
        (
            [bySize] => Array
                (
                    [small_default] => Array
                        (
                            [url] => https://complementosparaaves.com/3964-small_default/i-think-lor-unifeed-canaries-breeding-5-kg.jpg
                            [width] => 98
                            [height] => 98
                        )

                    [cart_default] => Array
                        (
                            [url] => https://complementosparaaves.com/3964-cart_default/i-think-lor-unifeed-canaries-breeding-5-kg.jpg
                            [width] => 125
                            [height] => 125
                        )

                    [home_default] => Array
                        (
                            [url] => https://complementosparaaves.com/3964-home_default/i-think-lor-unifeed-canaries-breeding-5-kg.jpg
                            [width] => 250
                            [height] => 250
                        )

                    [medium_category] => Array
                        (
                            [url] => https://complementosparaaves.com/3964-medium_category/i-think-lor-unifeed-canaries-breeding-5-kg.jpg
                            [width] => 490
                            [height] => 350
                        )

                    [medium_default] => Array
                        (
                            [url] => https://complementosparaaves.com/3964-medium_default/i-think-lor-unifeed-canaries-breeding-5-kg.jpg
                            [width] => 452
                            [height] => 452
                        )

                    [large_default] => Array
                        (
                            [url] => https://complementosparaaves.com/3964-large_default/i-think-lor-unifeed-canaries-breeding-5-kg.jpg
                            [width] => 800
                            [height] => 800
                        )

                )

            [small] => Array
                (
                    [url] => https://complementosparaaves.com/3964-small_default/i-think-lor-unifeed-canaries-breeding-5-kg.jpg
                    [width] => 98
                    [height] => 98
                )

            [medium] => Array
                (
                    [url] => https://complementosparaaves.com/3964-medium_category/i-think-lor-unifeed-canaries-breeding-5-kg.jpg
                    [width] => 490
                    [height] => 350
                )

            [large] => Array
                (
                    [url] => https://complementosparaaves.com/3964-large_default/i-think-lor-unifeed-canaries-breeding-5-kg.jpg
                    [width] => 800
                    [height] => 800
                )

            [legend] => I think LOR Unifeed Canaries maintenance 2 kg
            [cover] => 1
            [id_image] => 3964
            [position] => 1
            [associatedVariants] => Array
                (
                )

        )

    [url] => https://complementosparaaves.com/gb/birds/2930-i-think-lor-unifeed-canaries-breeding-5-kg.html
    [canonical_url] => https://complementosparaaves.com/gb/birds/2930-i-think-lor-unifeed-canaries-breeding-5-kg.html
    [has_discount] => 
    [discount_type] => 
    [discount_percentage] => 
    [discount_percentage_absolute] => 
    [discount_amount] => 
    [discount_amount_to_display] => 
    [price_amount] => 31.34
    [regular_price_amount] => 31.34
    [regular_price] => €31.34
    [discount_to_display] => 
    [unit_price_full] => 
    [add_to_cart_url] => https://complementosparaaves.com/gb/shopping-cart?add=1&id_product=2930&id_product_attribute=0&token=04d21c9a4a71f5641c4dd447c565cda3
    [main_variants] => Array
        (
        )

    [flags] => Array
        (
        )

    [labels] => Array
        (
            [tax_short] => (VAT incl.)
            [tax_long] => VAT included
        )

    [show_availability] => 1
    [availability_date] => 
    [availability_message] => 
    [availability] => available
    [delivery_information] => 
    [reference_to_display] => 2702191217
    [embedded_attributes] => Array
        (
            [id_shop_default] => 1
            [id_manufacturer] => 97
            [id_supplier] => 0
            [reference] => 2702191217
            [is_virtual] => 0
            [delivery_in_stock] => 
            [delivery_out_stock] => 
            [id_category_default] => 345
            [on_sale] => 0
            [online_only] => 0
            [ecotax] => 0
            [minimal_quantity] => 1
            [low_stock_threshold] => 
            [low_stock_alert] => 0
            [price] => 31.34
            [unity] => 
            [unit_price_ratio] => 0.000000
            [additional_shipping_cost] => 0.00
            [customizable] => 0
            [text_fields] => 0
            [uploadable_files] => 0
            [redirect_type] => 404
            [id_type_redirected] => 0
            [available_for_order] => 1
            [available_date] => 0000-00-00
            [show_condition] => 0
            [condition] => new
            [show_price] => 1
            [indexed] => 1
            [visibility] => both
            [cache_default_attribute] => 0
            [advanced_stock_management] => 0
            [date_add] => 2019-02-27 12:17:04
            [date_upd] => 2019-07-18 20:43:35
            [pack_stock_type] => 3
            [meta_description] => LOR Unifeed canaries 5 kg I think of quality for the breeding season in the canary islands.
            [meta_keywords] => 
            [meta_title] => I think LOR Unifeed Canaries cria 5 kg
            [link_rewrite] => i-think-lor-unifeed-canaries-breeding-5-kg
            [name] => I think LOR Unifeed Canaries BREEDING 5 kg
            [description] => 

The UNIFEED OR "SINGLE DISH" is a food system used for decades in the feeding of animals of income and domestic mammals, and today it is possible to produce it to the ornithology thanks to the studies plurienales made by the LOR (Lab Ornithological Reggio Emilia, italy) to identify the dietary needs of different species of ornamental birds. The UNIFEED is presented as an alternative or as a supplement to traditional diets based on the seeds and as alternative to the aliméntos extruded, having as its strong points the quality of the raw materials (all grains used are sourced from supplies intended for human consumption), and, above all, the exact identification of the amounts of the elementosv nutritional needs for each species.




ADVANTAGES OF THE UNIFEED




BALANCED FORMULA:




The mixture is the result of a imposing experimentation aimed at identifying the needs of the species concerned and to ensure their well-being:




(Protein needs from essential amino acids like methionine, lysine, tryptophan, etc).




Fats (the correct contribution of polyunsaturated fatty acids).




Extractive not beaten (starch and sugars).




 Crude fiber (cellulose and sugars are not digestible).




Mineral salts (macro-elements as calcium, phosphorus, magnesium and microelements such as copper, zinc, iodine, cobalt, selenium, manganese, etc).




Fat-soluble vitamins (A, D, E and K) and water soluble (B1, B2, B6, B12, folic acid, biotin, C).




Natural pigments.




It is necessary to remember that any item developed in the animal feeding the role of nutrient only within a defined dose (variable from species to species), below which the function will return gradually to zero and above which are possible phenomena of toxicosis (for example fat-soluble vitamins, trace elements, methionine, etc). Therefore, it is important not only that a food contains all the vitamins or all the amino acids but also the amount contained in it, that value has to satisfy the requirements of a particular species.




QUALITY OF RAW MATERIALS:




The cereals used in the mix are strictly for human consumption so that the greater control over them to avoid the presence of mycotoxins.




Vegetable protein and animals of the first quality.




 A large part of the grains have been heat-treated to increase its digestibility and, consequently, the digestive efficiency of the animals.




The vitamins and fats are added in cold contrary to the extrusion in order to avoid damaged by the heat generated during the extrusion process.




 


            [description_short] => 

I think of extra quality for the feeding of canaries in the form of a paste of breeding, especially indicated for the time of breeding.


            [available_now] => 
            [available_later] => 
            [id] => 2930
            [id_product] => 2930
            [out_of_stock] => 2
            [new] => 0
            [id_product_attribute] => 0
            [quantity_wanted] => 1
            [extraContent] => Array
                (
                    [0] => Array
                        (
                            [title] => 
                            [content] => 
                            [attr] => Array
                                (
                                    [id] => netreviews_tab
                                    [class] => netreviews_tab
                                )

                            [moduleName] => netreviews
                        )

                )

            [allow_oosp] => 0
            [category] => birds
            [category_name] => birds
            [link] => https://complementosparaaves.com/gb/birds/2930-i-think-lor-unifeed-canaries-breeding-5-kg.html
            [attribute_price] => 0
            [price_tax_exc] => 28.490909
            [price_without_reduction] => 31.34
            [reduction] => 0
            [specific_prices] => 
            [quantity] => 3
            [quantity_all_versions] => 3
            [id_image] => gb-default
            [features] => Array
                (
                )

            [attachments] => Array
                (
                )

            [virtual] => 0
            [pack] => 0
            [packItems] => Array
                (
                )

            [nopackprice] => 0
            [customization_required] => 
            [rate] => 10
            [tax_name] => IVA ES 10%
            [ecotax_rate] => 0
            [unit_price] => 0
            [customizations] => Array
                (
                    [fields] => Array
                        (
                        )

                )

            [id_customization] => 0
            [is_customizable] => 
            [show_quantities] => 
            [quantity_label] => Items
            [quantity_discounts] => Array
                (
                )

            [customer_group_discount] => 0
        )

    [grouped_features] => Array
        (
        )

    [seo_availability] => https://schema.org/InStock
)
1
I think LOR Unifeed Canaries BREEDING 5 kg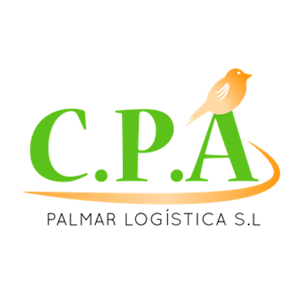 I think of extra quality for the feeding of canaries in the form of a paste of breeding, especially indicated for the time of breeding.
The UNIFEED OR "SINGLE DISH" is a food system used for decades in the feeding of animals of income and domestic mammals, and today it is possible to produce it to the ornithology thanks to the studies plurienales made by the LOR (Lab Ornithological Reggio Emilia, italy) to identify the dietary needs of different species of ornamental birds. The UNIFEED is presented as an alternative or as a supplement to traditional diets based on the seeds and as alternative to the aliméntos extruded, having as its strong points the quality of the raw materials (all grains used are sourced from supplies intended for human consumption), and, above all, the exact identification of the amounts of the elementosv nutritional needs for each species.
ADVANTAGES OF THE UNIFEED
BALANCED FORMULA:
The mixture is the result of a imposing experimentation aimed at identifying the needs of the species concerned and to ensure their well-being:
(Protein needs from essential amino acids like methionine, lysine, tryptophan, etc).
Fats (the correct contribution of polyunsaturated fatty acids).
Extractive not beaten (starch and sugars).
Crude fiber (cellulose and sugars are not digestible).
Mineral salts (macro-elements as calcium, phosphorus, magnesium and microelements such as copper, zinc, iodine, cobalt, selenium, manganese, etc).
Fat-soluble vitamins (A, D, E and K) and water soluble (B1, B2, B6, B12, folic acid, biotin, C).
Natural pigments.
It is necessary to remember that any item developed in the animal feeding the role of nutrient only within a defined dose (variable from species to species), below which the function will return gradually to zero and above which are possible phenomena of toxicosis (for example fat-soluble vitamins, trace elements, methionine, etc). Therefore, it is important not only that a food contains all the vitamins or all the amino acids but also the amount contained in it, that value has to satisfy the requirements of a particular species.
QUALITY OF RAW MATERIALS:
The cereals used in the mix are strictly for human consumption so that the greater control over them to avoid the presence of mycotoxins.
Vegetable protein and animals of the first quality.
A large part of the grains have been heat-treated to increase its digestibility and, consequently, the digestive efficiency of the animals.
The vitamins and fats are added in cold contrary to the extrusion in order to avoid damaged by the heat generated during the extrusion process.
Otros productos de la misma categoría: