Array
(
    [id_shop_default] => 1
    [id_manufacturer] => 108
    [id_supplier] => 0
    [reference] => pb83315
    [supplier_reference] => 
    [location] => 
    [width] => 0.000000
    [height] => 0.000000
    [depth] => 0.000000
    [weight] => 1.361000
    [quantity_discount] => 0
    [ean13] => 716432733156
    [isbn] => 
    [upc] => 
    [cache_is_pack] => 0
    [cache_has_attachments] => 0
    [is_virtual] => 0
    [state] => 1
    [additional_delivery_times] => 1
    [delivery_in_stock] => 
    [delivery_out_stock] => 
    [id_category_default] => 228
    [id_tax_rules_group] => 68
    [on_sale] => 0
    [online_only] => 0
    [ecotax] => Array
        (
            [value] => €0.00
            [amount] => 0
            [rate] => 0
        )

    [minimal_quantity] => 1
    [low_stock_threshold] => 
    [low_stock_alert] => 0
    [price] => €14.70
    [wholesale_price] => 7.920000
    [unity] => 
    [unit_price_ratio] => 0.000000
    [additional_shipping_cost] => 0.00
    [customizable] => 0
    [text_fields] => 0
    [uploadable_files] => 0
    [redirect_type] => 404
    [id_type_redirected] => 0
    [available_for_order] => 1
    [available_date] => 0000-00-00
    [show_condition] => 0
    [condition] => 
    [show_price] => 1
    [indexed] => 1
    [visibility] => both
    [cache_default_attribute] => 0
    [advanced_stock_management] => 0
    [date_add] => 2017-05-22 19:18:06
    [date_upd] => 2019-11-22 12:31:35
    [pack_stock_type] => 3
    [meta_description] =>  Pretty Lory Select 1,361 kg
    [meta_keywords] => 
    [meta_title] =>  Pretty Lory Select 1,361 kg
    [link_rewrite] => pretty-lory-select-1361-kg
    [name] =>  Pretty Lory Select 1,361 kg
    [description] => 

Diet with high-quality ingredients and with an extra of nutrients that will provide a best outfits and brighter colors. Despite having colors and different flavors each grain contains the same amount of nutrients, so if the birds selected more of a color/shape will be receiving the same amount of nutrients.
 



Composition:




crude protein, minimum 16%.




Crude fat/oil, a minimum, 6%.




Crude fiber, maximum of 3%.




Moisture maximum, 10%.




Ash, maximum, 4%.




Vitamin A, minimum, 12,000 IU/kg




Vitamin D3, minimum, 800 IU/kg




Vitamin E, minimum of 200 IU/kg




Copper, minimum, 10mg/kg




 




www.complementosparaaves.com


    [description_short] => 

Food for parrots, made with high quality ingredients. Pretty Lory Bird is a food that is extruded ideal for Lorys




Food is extruded with a 16% protein and 6% fat.




 




www.complementosparaaves.com


    [available_now] => 
    [available_later] => 
    [id] => 1912
    [id_product] => 1912
    [out_of_stock] => 2
    [new] => 0
    [id_product_attribute] => 0
    [quantity_wanted] => 1
    [extraContent] => Array
        (
            [0] => Array
                (
                    [title] => 
                    [content] => 
                    [attr] => Array
                        (
                            [id] => netreviews_tab
                            [class] => netreviews_tab
                        )

                    [moduleName] => netreviews
                )

        )

    [allow_oosp] => 0
    [category] => feed-for-lovebirds
    [category_name] => Feed for lovebirds
    [link] => https://complementosparaaves.com/gb/feed-for-lovebirds/1912-pretty-lory-select-1361-kg.html
    [attribute_price] => 0
    [price_tax_exc] => 13.361722
    [price_without_reduction] => 14.697894
    [reduction] => 0
    [specific_prices] => 
    [quantity] => 0
    [quantity_all_versions] => 0
    [id_image] => gb-default
    [features] => Array
        (
        )

    [attachments] => Array
        (
        )

    [virtual] => 0
    [pack] => 0
    [packItems] => Array
        (
        )

    [nopackprice] => 0
    [customization_required] => 
    [rate] => 10
    [tax_name] => IVA ES 10%
    [ecotax_rate] => 0
    [unit_price] => 
    [customizations] => Array
        (
            [fields] => Array
                (
                )

        )

    [id_customization] => 0
    [is_customizable] => 
    [show_quantities] => 
    [quantity_label] => Item
    [quantity_discounts] => Array
        (
        )

    [customer_group_discount] => 0
    [attributes] => Array
        (
        )

    [weight_unit] => kg
    [images] => Array
        (
            [0] => Array
                (
                    [bySize] => Array
                        (
                            [small_default] => Array
                                (
                                    [url] => https://complementosparaaves.com/2515-small_default/pretty-lory-select-1361-kg.jpg
                                    [width] => 98
                                    [height] => 98
                                )

                            [cart_default] => Array
                                (
                                    [url] => https://complementosparaaves.com/2515-cart_default/pretty-lory-select-1361-kg.jpg
                                    [width] => 125
                                    [height] => 125
                                )

                            [home_default] => Array
                                (
                                    [url] => https://complementosparaaves.com/2515-home_default/pretty-lory-select-1361-kg.jpg
                                    [width] => 250
                                    [height] => 250
                                )

                            [medium_category] => Array
                                (
                                    [url] => https://complementosparaaves.com/2515-medium_category/pretty-lory-select-1361-kg.jpg
                                    [width] => 490
                                    [height] => 350
                                )

                            [medium_default] => Array
                                (
                                    [url] => https://complementosparaaves.com/2515-medium_default/pretty-lory-select-1361-kg.jpg
                                    [width] => 452
                                    [height] => 452
                                )

                            [large_default] => Array
                                (
                                    [url] => https://complementosparaaves.com/2515-large_default/pretty-lory-select-1361-kg.jpg
                                    [width] => 800
                                    [height] => 800
                                )

                        )

                    [small] => Array
                        (
                            [url] => https://complementosparaaves.com/2515-small_default/pretty-lory-select-1361-kg.jpg
                            [width] => 98
                            [height] => 98
                        )

                    [medium] => Array
                        (
                            [url] => https://complementosparaaves.com/2515-medium_category/pretty-lory-select-1361-kg.jpg
                            [width] => 490
                            [height] => 350
                        )

                    [large] => Array
                        (
                            [url] => https://complementosparaaves.com/2515-large_default/pretty-lory-select-1361-kg.jpg
                            [width] => 800
                            [height] => 800
                        )

                    [legend] =>  Pretty Lory Select 1,361 kg
                    [cover] => 1
                    [id_image] => 2515
                    [position] => 1
                    [associatedVariants] => Array
                        (
                        )

                )

            [1] => Array
                (
                    [bySize] => Array
                        (
                            [small_default] => Array
                                (
                                    [url] => https://complementosparaaves.com/2516-small_default/pretty-lory-select-1361-kg.jpg
                                    [width] => 98
                                    [height] => 98
                                )

                            [cart_default] => Array
                                (
                                    [url] => https://complementosparaaves.com/2516-cart_default/pretty-lory-select-1361-kg.jpg
                                    [width] => 125
                                    [height] => 125
                                )

                            [home_default] => Array
                                (
                                    [url] => https://complementosparaaves.com/2516-home_default/pretty-lory-select-1361-kg.jpg
                                    [width] => 250
                                    [height] => 250
                                )

                            [medium_category] => Array
                                (
                                    [url] => https://complementosparaaves.com/2516-medium_category/pretty-lory-select-1361-kg.jpg
                                    [width] => 490
                                    [height] => 350
                                )

                            [medium_default] => Array
                                (
                                    [url] => https://complementosparaaves.com/2516-medium_default/pretty-lory-select-1361-kg.jpg
                                    [width] => 452
                                    [height] => 452
                                )

                            [large_default] => Array
                                (
                                    [url] => https://complementosparaaves.com/2516-large_default/pretty-lory-select-1361-kg.jpg
                                    [width] => 800
                                    [height] => 800
                                )

                        )

                    [small] => Array
                        (
                            [url] => https://complementosparaaves.com/2516-small_default/pretty-lory-select-1361-kg.jpg
                            [width] => 98
                            [height] => 98
                        )

                    [medium] => Array
                        (
                            [url] => https://complementosparaaves.com/2516-medium_category/pretty-lory-select-1361-kg.jpg
                            [width] => 490
                            [height] => 350
                        )

                    [large] => Array
                        (
                            [url] => https://complementosparaaves.com/2516-large_default/pretty-lory-select-1361-kg.jpg
                            [width] => 800
                            [height] => 800
                        )

                    [legend] =>  Pretty Lory Select 1,361 kg
                    [cover] => 
                    [id_image] => 2516
                    [position] => 2
                    [associatedVariants] => Array
                        (
                        )

                )

        )

    [cover] => Array
        (
            [bySize] => Array
                (
                    [small_default] => Array
                        (
                            [url] => https://complementosparaaves.com/2515-small_default/pretty-lory-select-1361-kg.jpg
                            [width] => 98
                            [height] => 98
                        )

                    [cart_default] => Array
                        (
                            [url] => https://complementosparaaves.com/2515-cart_default/pretty-lory-select-1361-kg.jpg
                            [width] => 125
                            [height] => 125
                        )

                    [home_default] => Array
                        (
                            [url] => https://complementosparaaves.com/2515-home_default/pretty-lory-select-1361-kg.jpg
                            [width] => 250
                            [height] => 250
                        )

                    [medium_category] => Array
                        (
                            [url] => https://complementosparaaves.com/2515-medium_category/pretty-lory-select-1361-kg.jpg
                            [width] => 490
                            [height] => 350
                        )

                    [medium_default] => Array
                        (
                            [url] => https://complementosparaaves.com/2515-medium_default/pretty-lory-select-1361-kg.jpg
                            [width] => 452
                            [height] => 452
                        )

                    [large_default] => Array
                        (
                            [url] => https://complementosparaaves.com/2515-large_default/pretty-lory-select-1361-kg.jpg
                            [width] => 800
                            [height] => 800
                        )

                )

            [small] => Array
                (
                    [url] => https://complementosparaaves.com/2515-small_default/pretty-lory-select-1361-kg.jpg
                    [width] => 98
                    [height] => 98
                )

            [medium] => Array
                (
                    [url] => https://complementosparaaves.com/2515-medium_category/pretty-lory-select-1361-kg.jpg
                    [width] => 490
                    [height] => 350
                )

            [large] => Array
                (
                    [url] => https://complementosparaaves.com/2515-large_default/pretty-lory-select-1361-kg.jpg
                    [width] => 800
                    [height] => 800
                )

            [legend] =>  Pretty Lory Select 1,361 kg
            [cover] => 1
            [id_image] => 2515
            [position] => 1
            [associatedVariants] => Array
                (
                )

        )

    [url] => https://complementosparaaves.com/gb/feed-for-lovebirds/1912-pretty-lory-select-1361-kg.html
    [canonical_url] => https://complementosparaaves.com/gb/feed-for-lovebirds/1912-pretty-lory-select-1361-kg.html
    [has_discount] => 
    [discount_type] => 
    [discount_percentage] => 
    [discount_percentage_absolute] => 
    [discount_amount] => 
    [discount_amount_to_display] => 
    [price_amount] => 14.7
    [regular_price_amount] => 14.7
    [regular_price] => €14.70
    [discount_to_display] => 
    [unit_price_full] => 
    [add_to_cart_url] => 
    [main_variants] => Array
        (
        )

    [flags] => Array
        (
        )

    [labels] => Array
        (
            [tax_short] => (VAT incl.)
            [tax_long] => VAT included
        )

    [show_availability] => 1
    [availability_message] => There are not enough products in stock
    [availability] => unavailable
    [availability_date] => 
    [delivery_information] => 
    [reference_to_display] => pb83315
    [embedded_attributes] => Array
        (
            [id_shop_default] => 1
            [id_manufacturer] => 108
            [id_supplier] => 0
            [reference] => pb83315
            [is_virtual] => 0
            [delivery_in_stock] => 
            [delivery_out_stock] => 
            [id_category_default] => 228
            [on_sale] => 0
            [online_only] => 0
            [ecotax] => 0
            [minimal_quantity] => 1
            [low_stock_threshold] => 
            [low_stock_alert] => 0
            [price] => 14.7
            [unity] => 
            [unit_price_ratio] => 0.000000
            [additional_shipping_cost] => 0.00
            [customizable] => 0
            [text_fields] => 0
            [uploadable_files] => 0
            [redirect_type] => 404
            [id_type_redirected] => 0
            [available_for_order] => 1
            [available_date] => 0000-00-00
            [show_condition] => 0
            [condition] => new
            [show_price] => 1
            [indexed] => 1
            [visibility] => both
            [cache_default_attribute] => 0
            [advanced_stock_management] => 0
            [date_add] => 2017-05-22 19:18:06
            [date_upd] => 2019-11-22 12:31:35
            [pack_stock_type] => 3
            [meta_description] =>  Pretty Lory Select 1,361 kg
            [meta_keywords] => 
            [meta_title] =>  Pretty Lory Select 1,361 kg
            [link_rewrite] => pretty-lory-select-1361-kg
            [name] =>  Pretty Lory Select 1,361 kg
            [description] => 

Diet with high-quality ingredients and with an extra of nutrients that will provide a best outfits and brighter colors. Despite having colors and different flavors each grain contains the same amount of nutrients, so if the birds selected more of a color/shape will be receiving the same amount of nutrients.
 



Composition:




crude protein, minimum 16%.




Crude fat/oil, a minimum, 6%.




Crude fiber, maximum of 3%.




Moisture maximum, 10%.




Ash, maximum, 4%.




Vitamin A, minimum, 12,000 IU/kg




Vitamin D3, minimum, 800 IU/kg




Vitamin E, minimum of 200 IU/kg




Copper, minimum, 10mg/kg




 




www.complementosparaaves.com


            [description_short] => 

Food for parrots, made with high quality ingredients. Pretty Lory Bird is a food that is extruded ideal for Lorys




Food is extruded with a 16% protein and 6% fat.




 




www.complementosparaaves.com


            [available_now] => 
            [available_later] => 
            [id] => 1912
            [id_product] => 1912
            [out_of_stock] => 2
            [new] => 0
            [id_product_attribute] => 0
            [quantity_wanted] => 1
            [extraContent] => Array
                (
                    [0] => Array
                        (
                            [title] => 
                            [content] => 
                            [attr] => Array
                                (
                                    [id] => netreviews_tab
                                    [class] => netreviews_tab
                                )

                            [moduleName] => netreviews
                        )

                )

            [allow_oosp] => 0
            [category] => feed-for-lovebirds
            [category_name] => Feed for lovebirds
            [link] => https://complementosparaaves.com/gb/feed-for-lovebirds/1912-pretty-lory-select-1361-kg.html
            [attribute_price] => 0
            [price_tax_exc] => 13.361722
            [price_without_reduction] => 14.697894
            [reduction] => 0
            [specific_prices] => 
            [quantity] => 0
            [quantity_all_versions] => 0
            [id_image] => gb-default
            [features] => Array
                (
                )

            [attachments] => Array
                (
                )

            [virtual] => 0
            [pack] => 0
            [packItems] => Array
                (
                )

            [nopackprice] => 0
            [customization_required] => 
            [rate] => 10
            [tax_name] => IVA ES 10%
            [ecotax_rate] => 0
            [unit_price] => 0
            [customizations] => Array
                (
                    [fields] => Array
                        (
                        )

                )

            [id_customization] => 0
            [is_customizable] => 
            [show_quantities] => 
            [quantity_label] => Item
            [quantity_discounts] => Array
                (
                )

            [customer_group_discount] => 0
        )

    [grouped_features] => Array
        (
        )

    [seo_availability] => https://schema.org/OutOfStock
)
1
Pretty Lory Select 1,361 kg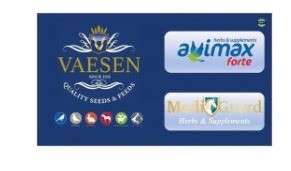 Food for parrots, made with high quality ingredients. Pretty Lory Bird is a food that is extruded ideal for Lorys
Food is extruded with a 16% protein and 6% fat.
www.complementosparaaves.com
Diet with high-quality ingredients and with an extra of nutrients that will provide a best outfits and brighter colors. Despite having colors and different flavors each grain contains the same amount of nutrients, so if the birds selected more of a color/shape will be receiving the same amount of nutrients.
 



Composition:
crude protein, minimum 16%.
Crude fat/oil, a minimum, 6%.
Crude fiber, maximum of 3%.
Moisture maximum, 10%.
Ash, maximum, 4%.
Vitamin A, minimum, 12,000 IU/kg
Vitamin D3, minimum, 800 IU/kg
Vitamin E, minimum of 200 IU/kg
Copper, minimum, 10mg/kg
www.complementosparaaves.com
Otros productos de la misma categoría: