Array
(
    [id_shop_default] => 1
    [id_manufacturer] => 6
    [id_supplier] => 0
    [reference] => 422036
    [supplier_reference] => 
    [location] => 
    [width] => 0.000000
    [height] => 0.000000
    [depth] => 0.000000
    [weight] => 0.000000
    [quantity_discount] => 0
    [ean13] => 5410340220368
    [isbn] => 
    [upc] => 
    [cache_is_pack] => 0
    [cache_has_attachments] => 0
    [is_virtual] => 0
    [state] => 1
    [additional_delivery_times] => 1
    [delivery_in_stock] => 
    [delivery_out_stock] => 
    [id_category_default] => 267
    [id_tax_rules_group] => 68
    [on_sale] => 0
    [online_only] => 0
    [ecotax] => Array
        (
            [value] => €0.00
            [amount] => 0
            [rate] => 0
        )

    [minimal_quantity] => 1
    [low_stock_threshold] => 
    [low_stock_alert] => 0
    [price] => €7.88
    [wholesale_price] => 4.960000
    [unity] => 
    [unit_price_ratio] => 0.000000
    [additional_shipping_cost] => 0.00
    [customizable] => 0
    [text_fields] => 0
    [uploadable_files] => 0
    [redirect_type] => 404
    [id_type_redirected] => 0
    [available_for_order] => 1
    [available_date] => 0000-00-00
    [show_condition] => 0
    [condition] => 
    [show_price] => 1
    [indexed] => 1
    [visibility] => both
    [cache_default_attribute] => 0
    [advanced_stock_management] => 0
    [date_add] => 2017-02-09 19:03:24
    [date_upd] => 2019-11-22 12:31:35
    [pack_stock_type] => 3
    [meta_description] => 
    [meta_keywords] => 
    [meta_title] => 
    [link_rewrite] => i-think-nutribird-p15-tropical-1kg
    [name] => I think Nutribird P15 tropical 1kg
    [description] => 

Completely absorbable, no waste.




Contains Florastimul, a substance that stimulates the intestinal flora and protects against intestinal disorders.




If your bird is not accustomed to the pellet foods, the transition to this new food should be gradual.




Nutritional values indicative




Crude protein 15 %




Fats gross 16 %




Crude ash 4,5 %




Crude cellulose 3,5 %




Calcium 0,9 %




Phosphorus 0,6 %




Methionine 0,33 %




Lysine 0,80 %




Sodium 0,2 %




Magnesium 0,15 %




Vitamin A 12.000 IU/kg




Vitamin D3 1200 IU/kg




Vitamin E 30 mg/kg




Vitamin K, 1.2 mg/kg




Vitamin B1 1.5 mg/kg




Vitamin B2 8 mg/kg




Vitamin B3 12.5 mg/kg




Vitamin B6 3 mg/kg




Vitamin B12 20 µg/kg




Vitamin C 25 mg/kg




Vitamin PP 32 mg/kg




Folic acid 0.4 mg/kg




Biotin 200 µg/kg




Hill 550 mg/kg




Threonine 0,50 %




Tryptophan 0,15 %




Iron 30 mg/kg




Copper 14 mg/kg




Manganese 85 mg/kg




Zinc 100 mg/kg




Ingredients




Cereals, Seeds (min. 10 % hulled peanuts)




Fruit (min. 5 % fresh fruit)




Extracts of vegetable proteins




By-products of plant origin




Sugars, Minerals




L-Lysine-Methionine




Extr. Yucca schidigera




Fructo-oligosaccharides




Vitamins




Trace elements


    [description_short] => 

I think NutriBird P15 tropical for Parrots, for Medium to Large NutriBird P 15l is a think maintenance complete and balanced for Parrots.




Are granulated with a composition scientifically proven cereal selected, fresh fruit and peanuts.


    [available_now] => 
    [available_later] => 
    [id] => 1648
    [id_product] => 1648
    [out_of_stock] => 2
    [new] => 0
    [id_product_attribute] => 0
    [quantity_wanted] => 1
    [extraContent] => Array
        (
            [0] => Array
                (
                    [title] => 
                    [content] => 
                    [attr] => Array
                        (
                            [id] => netreviews_tab
                            [class] => netreviews_tab
                        )

                    [moduleName] => netreviews
                )

        )

    [allow_oosp] => 0
    [category] => feed
    [category_name] => Feed
    [link] => https://complementosparaaves.com/gb/feed/1648-i-think-nutribird-p15-tropical-1kg.html
    [attribute_price] => 0
    [price_tax_exc] => 7.163182
    [price_without_reduction] => 7.8795
    [reduction] => 0
    [specific_prices] => 
    [quantity] => 16
    [quantity_all_versions] => 16
    [id_image] => gb-default
    [features] => Array
        (
        )

    [attachments] => Array
        (
        )

    [virtual] => 0
    [pack] => 0
    [packItems] => Array
        (
        )

    [nopackprice] => 0
    [customization_required] => 
    [rate] => 10
    [tax_name] => IVA ES 10%
    [ecotax_rate] => 0
    [unit_price] => 
    [customizations] => Array
        (
            [fields] => Array
                (
                )

        )

    [id_customization] => 0
    [is_customizable] => 
    [show_quantities] => 
    [quantity_label] => Items
    [quantity_discounts] => Array
        (
        )

    [customer_group_discount] => 0
    [attributes] => Array
        (
        )

    [weight_unit] => kg
    [images] => Array
        (
            [0] => Array
                (
                    [bySize] => Array
                        (
                            [small_default] => Array
                                (
                                    [url] => https://complementosparaaves.com/2120-small_default/i-think-nutribird-p15-tropical-1kg.jpg
                                    [width] => 98
                                    [height] => 98
                                )

                            [cart_default] => Array
                                (
                                    [url] => https://complementosparaaves.com/2120-cart_default/i-think-nutribird-p15-tropical-1kg.jpg
                                    [width] => 125
                                    [height] => 125
                                )

                            [home_default] => Array
                                (
                                    [url] => https://complementosparaaves.com/2120-home_default/i-think-nutribird-p15-tropical-1kg.jpg
                                    [width] => 250
                                    [height] => 250
                                )

                            [medium_category] => Array
                                (
                                    [url] => https://complementosparaaves.com/2120-medium_category/i-think-nutribird-p15-tropical-1kg.jpg
                                    [width] => 490
                                    [height] => 350
                                )

                            [medium_default] => Array
                                (
                                    [url] => https://complementosparaaves.com/2120-medium_default/i-think-nutribird-p15-tropical-1kg.jpg
                                    [width] => 452
                                    [height] => 452
                                )

                            [large_default] => Array
                                (
                                    [url] => https://complementosparaaves.com/2120-large_default/i-think-nutribird-p15-tropical-1kg.jpg
                                    [width] => 800
                                    [height] => 800
                                )

                        )

                    [small] => Array
                        (
                            [url] => https://complementosparaaves.com/2120-small_default/i-think-nutribird-p15-tropical-1kg.jpg
                            [width] => 98
                            [height] => 98
                        )

                    [medium] => Array
                        (
                            [url] => https://complementosparaaves.com/2120-medium_category/i-think-nutribird-p15-tropical-1kg.jpg
                            [width] => 490
                            [height] => 350
                        )

                    [large] => Array
                        (
                            [url] => https://complementosparaaves.com/2120-large_default/i-think-nutribird-p15-tropical-1kg.jpg
                            [width] => 800
                            [height] => 800
                        )

                    [legend] => I think Nutribird P15 tropical 1kg
                    [cover] => 1
                    [id_image] => 2120
                    [position] => 1
                    [associatedVariants] => Array
                        (
                        )

                )

        )

    [cover] => Array
        (
            [bySize] => Array
                (
                    [small_default] => Array
                        (
                            [url] => https://complementosparaaves.com/2120-small_default/i-think-nutribird-p15-tropical-1kg.jpg
                            [width] => 98
                            [height] => 98
                        )

                    [cart_default] => Array
                        (
                            [url] => https://complementosparaaves.com/2120-cart_default/i-think-nutribird-p15-tropical-1kg.jpg
                            [width] => 125
                            [height] => 125
                        )

                    [home_default] => Array
                        (
                            [url] => https://complementosparaaves.com/2120-home_default/i-think-nutribird-p15-tropical-1kg.jpg
                            [width] => 250
                            [height] => 250
                        )

                    [medium_category] => Array
                        (
                            [url] => https://complementosparaaves.com/2120-medium_category/i-think-nutribird-p15-tropical-1kg.jpg
                            [width] => 490
                            [height] => 350
                        )

                    [medium_default] => Array
                        (
                            [url] => https://complementosparaaves.com/2120-medium_default/i-think-nutribird-p15-tropical-1kg.jpg
                            [width] => 452
                            [height] => 452
                        )

                    [large_default] => Array
                        (
                            [url] => https://complementosparaaves.com/2120-large_default/i-think-nutribird-p15-tropical-1kg.jpg
                            [width] => 800
                            [height] => 800
                        )

                )

            [small] => Array
                (
                    [url] => https://complementosparaaves.com/2120-small_default/i-think-nutribird-p15-tropical-1kg.jpg
                    [width] => 98
                    [height] => 98
                )

            [medium] => Array
                (
                    [url] => https://complementosparaaves.com/2120-medium_category/i-think-nutribird-p15-tropical-1kg.jpg
                    [width] => 490
                    [height] => 350
                )

            [large] => Array
                (
                    [url] => https://complementosparaaves.com/2120-large_default/i-think-nutribird-p15-tropical-1kg.jpg
                    [width] => 800
                    [height] => 800
                )

            [legend] => I think Nutribird P15 tropical 1kg
            [cover] => 1
            [id_image] => 2120
            [position] => 1
            [associatedVariants] => Array
                (
                )

        )

    [url] => https://complementosparaaves.com/gb/feed/1648-i-think-nutribird-p15-tropical-1kg.html
    [canonical_url] => https://complementosparaaves.com/gb/feed/1648-i-think-nutribird-p15-tropical-1kg.html
    [has_discount] => 
    [discount_type] => 
    [discount_percentage] => 
    [discount_percentage_absolute] => 
    [discount_amount] => 
    [discount_amount_to_display] => 
    [price_amount] => 7.88
    [regular_price_amount] => 7.88
    [regular_price] => €7.88
    [discount_to_display] => 
    [unit_price_full] => 
    [add_to_cart_url] => https://complementosparaaves.com/gb/shopping-cart?add=1&id_product=1648&id_product_attribute=0&token=04d21c9a4a71f5641c4dd447c565cda3
    [main_variants] => Array
        (
        )

    [flags] => Array
        (
        )

    [labels] => Array
        (
            [tax_short] => (VAT incl.)
            [tax_long] => VAT included
        )

    [show_availability] => 1
    [availability_date] => 
    [availability_message] => 
    [availability] => available
    [delivery_information] => 
    [reference_to_display] => 422036
    [embedded_attributes] => Array
        (
            [id_shop_default] => 1
            [id_manufacturer] => 6
            [id_supplier] => 0
            [reference] => 422036
            [is_virtual] => 0
            [delivery_in_stock] => 
            [delivery_out_stock] => 
            [id_category_default] => 267
            [on_sale] => 0
            [online_only] => 0
            [ecotax] => 0
            [minimal_quantity] => 1
            [low_stock_threshold] => 
            [low_stock_alert] => 0
            [price] => 7.88
            [unity] => 
            [unit_price_ratio] => 0.000000
            [additional_shipping_cost] => 0.00
            [customizable] => 0
            [text_fields] => 0
            [uploadable_files] => 0
            [redirect_type] => 404
            [id_type_redirected] => 0
            [available_for_order] => 1
            [available_date] => 0000-00-00
            [show_condition] => 0
            [condition] => new
            [show_price] => 1
            [indexed] => 1
            [visibility] => both
            [cache_default_attribute] => 0
            [advanced_stock_management] => 0
            [date_add] => 2017-02-09 19:03:24
            [date_upd] => 2019-11-22 12:31:35
            [pack_stock_type] => 3
            [meta_description] => 
            [meta_keywords] => 
            [meta_title] => 
            [link_rewrite] => i-think-nutribird-p15-tropical-1kg
            [name] => I think Nutribird P15 tropical 1kg
            [description] => 

Completely absorbable, no waste.




Contains Florastimul, a substance that stimulates the intestinal flora and protects against intestinal disorders.




If your bird is not accustomed to the pellet foods, the transition to this new food should be gradual.




Nutritional values indicative




Crude protein 15 %




Fats gross 16 %




Crude ash 4,5 %




Crude cellulose 3,5 %




Calcium 0,9 %




Phosphorus 0,6 %




Methionine 0,33 %




Lysine 0,80 %




Sodium 0,2 %




Magnesium 0,15 %




Vitamin A 12.000 IU/kg




Vitamin D3 1200 IU/kg




Vitamin E 30 mg/kg




Vitamin K, 1.2 mg/kg




Vitamin B1 1.5 mg/kg




Vitamin B2 8 mg/kg




Vitamin B3 12.5 mg/kg




Vitamin B6 3 mg/kg




Vitamin B12 20 µg/kg




Vitamin C 25 mg/kg




Vitamin PP 32 mg/kg




Folic acid 0.4 mg/kg




Biotin 200 µg/kg




Hill 550 mg/kg




Threonine 0,50 %




Tryptophan 0,15 %




Iron 30 mg/kg




Copper 14 mg/kg




Manganese 85 mg/kg




Zinc 100 mg/kg




Ingredients




Cereals, Seeds (min. 10 % hulled peanuts)




Fruit (min. 5 % fresh fruit)




Extracts of vegetable proteins




By-products of plant origin




Sugars, Minerals




L-Lysine-Methionine




Extr. Yucca schidigera




Fructo-oligosaccharides




Vitamins




Trace elements


            [description_short] => 

I think NutriBird P15 tropical for Parrots, for Medium to Large NutriBird P 15l is a think maintenance complete and balanced for Parrots.




Are granulated with a composition scientifically proven cereal selected, fresh fruit and peanuts.


            [available_now] => 
            [available_later] => 
            [id] => 1648
            [id_product] => 1648
            [out_of_stock] => 2
            [new] => 0
            [id_product_attribute] => 0
            [quantity_wanted] => 1
            [extraContent] => Array
                (
                    [0] => Array
                        (
                            [title] => 
                            [content] => 
                            [attr] => Array
                                (
                                    [id] => netreviews_tab
                                    [class] => netreviews_tab
                                )

                            [moduleName] => netreviews
                        )

                )

            [allow_oosp] => 0
            [category] => feed
            [category_name] => Feed
            [link] => https://complementosparaaves.com/gb/feed/1648-i-think-nutribird-p15-tropical-1kg.html
            [attribute_price] => 0
            [price_tax_exc] => 7.163182
            [price_without_reduction] => 7.8795
            [reduction] => 0
            [specific_prices] => 
            [quantity] => 16
            [quantity_all_versions] => 16
            [id_image] => gb-default
            [features] => Array
                (
                )

            [attachments] => Array
                (
                )

            [virtual] => 0
            [pack] => 0
            [packItems] => Array
                (
                )

            [nopackprice] => 0
            [customization_required] => 
            [rate] => 10
            [tax_name] => IVA ES 10%
            [ecotax_rate] => 0
            [unit_price] => 0
            [customizations] => Array
                (
                    [fields] => Array
                        (
                        )

                )

            [id_customization] => 0
            [is_customizable] => 
            [show_quantities] => 
            [quantity_label] => Items
            [quantity_discounts] => Array
                (
                )

            [customer_group_discount] => 0
        )

    [grouped_features] => Array
        (
        )

    [seo_availability] => https://schema.org/InStock
)
1
I think Nutribird P15 tropical 1kg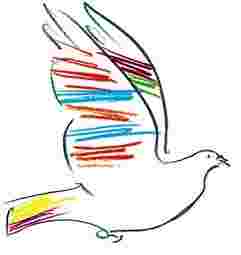 I think NutriBird P15 tropical for Parrots, for Medium to Large NutriBird P 15l is a think maintenance complete and balanced for Parrots.
Are granulated with a composition scientifically proven cereal selected, fresh fruit and peanuts.
Completely absorbable, no waste.
Contains Florastimul, a substance that stimulates the intestinal flora and protects against intestinal disorders.
If your bird is not accustomed to the pellet foods, the transition to this new food should be gradual.
Nutritional values indicative
Crude protein 15 %
Fats gross 16 %
Crude ash 4,5 %
Crude cellulose 3,5 %
Calcium 0,9 %
Phosphorus 0,6 %
Methionine 0,33 %
Lysine 0,80 %
Sodium 0,2 %
Magnesium 0,15 %
Vitamin A 12.000 IU/kg
Vitamin D3 1200 IU/kg
Vitamin E 30 mg/kg
Vitamin K, 1.2 mg/kg
Vitamin B1 1.5 mg/kg
Vitamin B2 8 mg/kg
Vitamin B3 12.5 mg/kg
Vitamin B6 3 mg/kg
Vitamin B12 20 µg/kg
Vitamin C 25 mg/kg
Vitamin PP 32 mg/kg
Folic acid 0.4 mg/kg
Biotin 200 µg/kg
Hill 550 mg/kg
Threonine 0,50 %
Tryptophan 0,15 %
Iron 30 mg/kg
Copper 14 mg/kg
Manganese 85 mg/kg
Zinc 100 mg/kg
Ingredients
Cereals, Seeds (min. 10 % hulled peanuts)
Fruit (min. 5 % fresh fruit)
Extracts of vegetable proteins
By-products of plant origin
Sugars, Minerals
L-Lysine-Methionine
Extr. Yucca schidigera
Fructo-oligosaccharides
Vitamins
Trace elements
Otros productos de la misma categoría: