Nutribird G14 Tropical 1 kg, Versele-Laga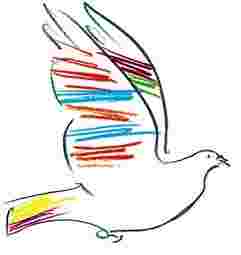 Versele Laga Nutribird Parrot G14 Tropical is a think for birds of a Premium quality, widely recommended for parakeets and large parrots. The food is formulated under the strictest quality controls to obtain a formulation based on cereals, peanuts and fresh fruit.
Nutribird G14 is a complete food which combines cereal with fresh fruit and peanuts. Your formula is very easy to digest and stimulates the intestinal transit by the fibers that you have. It is a product that is very tasty that will cover all nutrient and energy needs of your pet.

Versele-Laga is a Belgian brand international manufacturer of excellent quality of food for animals and pets, the company was founded in 1932 to manufacture on a small scale, the company was growing little by little to become what it is, they have products for nine different types of animals including: Chickens, Dogs, Cats, Rabbits, Birds, Horses... Is a company with a quality system in research, nutrition and environment very high. Their philosophy is to continually improve the quality of the product, a production technique upper, a careful customer service and innovation in the field of nutritional concepts.

ADVANTAGES:
Easy-to-digest.

Nourishes the intestinal flora.

Ingredients carefully selected.
Ingredients
Cereals, seeds (min. 10 % hulled peanuts), fruit,min. 5 % fresh fruit, extracts of vegetable proteins, byproducts of vegetable origin, sugars, minerals, L-Lysine, methionine, extr. Yucca schidigera, fructos,oligosaccharides, vitamins, trace elements.
Guaranteed analysis: crude Protein 14 %, Fat gross 16 %, crude Ash 4,5 %, crude Cellulose to 3.5 %, Calcium 0,9 %, Phosphorus 0,6 %, Sodium 0,2 %, Magnesium 0,15 %, Lysine 0,75 %, Methionine 0,30 %, Threonine 0.50% And Tryptophan To 0.13 %, Vitamin A 12.000 IU/kg, Vitamin D3 1200 IU/kg, Vitamin E 30 mg/kg, Vitamin K 1.2 mg/kg, Vitamin B1 1.5 mg/kg, Vitamin B2 8 mg/kg, Vitamin B3 12.5 mg/kg, Vitamin B6 3 mg/kg, Vitamin B12 20 µg/kg, Vitamin C 25 mg/kg, Vitamin PP 32 mg/kg, folic Acid 0.4 mg/kg, Biotin 200 µg/kg, Hill 550 mg/kg, Iron 30 mg/kg, Copper 14 mg/kg, Manganese 85 mg/kg,Zinc 100 mg/kg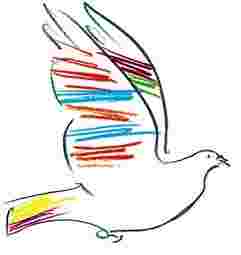 Data sheet
Otros datos

Pienso Para Grandes Periquitos Nutribird G14 Tropical Versele Laga 1 kg | Para Pájaros Con Cereales, Fruta Fresca y Cacahuetes
Be the first to ask a question about this product!
Otros productos de la misma categoría: