Purina VD DM canned cat diabetic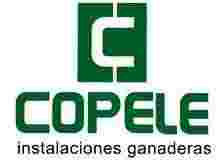 It is a diet clinic indicated in the management of diabetes mellitus in cats , through the regulation improved glucose
DM Diabetes Management for the management of diabetes in cats
It is a diet clinic indicated in the management of diabetes mellitus in cats through improved leveling of the glucose.
Such regulation is based on the fact that the primary substrate is the protein to promote hepatic gluconeogenesis.
Helps to reduce the levels of insulin to inject your cat, as it contains protein levels high, whose amino acids stimulate the release of insulin at pancreatic level.
In addition, it is formulated to prevent the formation of stones struvite and oxalate.

Indications: Diabetes Mellitus, Enteritis and Chronic Diarrhea.
Contraindications: renal Failure, hepatic Encephalopathy and in growth stages and reproduction.
Ingredients: Kidney, liver and lung of pig, turkey, pork proteins dehydrated, salmon, plasma, pork, minerals, sodium chloride, corn starch, calcium carbonate, calcium sulfate, potassium chloride .
Mode of employment:
It is important to closely monitor the blood sugar levels of the cat during the first few weeks of feeding Feline DM in order to adjust the dose of insulin. Feline DM can be used indefinitely if necessary. Feline DM can also be used for weight loss and its formula can increase the sensation of satiety .
Ration cans per day depending on the weight:
| Body Weight | Weight maintenance | Weight loss |
| --- | --- | --- |
| 2-4 kg | 2/3 to 1 and 1/3 | 1/2 to 1 |
| 4-6 kg | 1 and 1/3 to 2 | 1 to 1 and 2/3 |
| 6-8 kg | 2 to 2 and 1/2 | 1 and 2/3 to 2 |
| more than 8 kg | 2 and 1/2 + 1/3 can per additional kg of body weight | 2 + 1/3 can per additional kg of weight |
Nutritional values:
Humidity: 76.6 per cent; crude Protein: 13% (Arginine 0,73%)
Crude fat: 5.4 per cent (essential fatty Acids, 0.89%), the (omega-6 fatty Acids 1.1%) and (omega-3 fatty Acids 0.2%); Carbohydrates: 1,2 % (Starch 1 %), (total Sugars 0.2%); crude Fibre: 0,3%; Vitamin E: 190 mg/kg; metabolizable Energy (me): 0,9 kcal/g.
Available in three formats: containers of 1.5 kg and 5 kg and cans of 195gr.
This I think is a veterinary prescription medicated feed. For a correct use of this medication, we advise you to consult any doubt your regular veterinarian or us through the section "Consultations".
EAN: 7613035182226
Be the first to ask a question about this product!
Otros productos de la misma categoría: