Gourmet Crystal Soup in envelopes OF 40 GR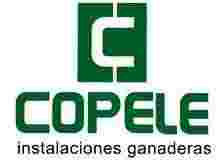 Aromatic soups for cats, made with plenty of meat, fish or seafood and the finest natural ingredients, in a broth irresistible. Chosen product of the year 2017
Cats are true gourmets. For this reason, the soups of Purina Gourmet Crystal are ideal for sugar-coating. The aromas are compelling and the textures are exquisite together in these soup dishes. The broth is rich with chicken, fish, tuna fish, seafood or vegetables, depending on the variety. Food moist Gourmet Crystal Soup is made with the best ingredients from nature and cooked with care to offer a truly unique culinary experience. Your cat will lick until the last drop! That is why he has been chosen product of the year 2017.
In the preparation of soups do not add colourings, preservatives or aromas artificial. The megapack contains 32 envelopes of soup.
It pampers your cat connoisseur with this wet food of superior quality!
All features at a glance:
Food supplement for adult cats
Wines of various flavors
Made with the best ingredients of the nature
Product of the year 2017
No dyes, preservatives or artificial aromas
In practical sachets to maintain freshness
Be the first to ask a question about this product!
Otros productos de la misma categoría: