Array
(
    [id_shop_default] => 1
    [id_manufacturer] => 6
    [id_supplier] => 0
    [reference] => 460097
    [supplier_reference] => 
    [location] => 
    [width] => 0.000000
    [height] => 0.000000
    [depth] => 0.000000
    [weight] => 0.000000
    [quantity_discount] => 0
    [ean13] => 5410340600979
    [isbn] => 
    [upc] => 
    [cache_is_pack] => 0
    [cache_has_attachments] => 0
    [is_virtual] => 0
    [state] => 1
    [additional_delivery_times] => 1
    [delivery_in_stock] => 
    [delivery_out_stock] => 
    [id_category_default] => 18
    [id_tax_rules_group] => 68
    [on_sale] => 0
    [online_only] => 0
    [ecotax] => Array
        (
            [value] => €0.00
            [amount] => 0
            [rate] => 0
        )

    [minimal_quantity] => 1
    [low_stock_threshold] => 
    [low_stock_alert] => 0
    [price] => €10.45
    [wholesale_price] => 5.900000
    [unity] => 
    [unit_price_ratio] => 0.000000
    [additional_shipping_cost] => 0.00
    [customizable] => 0
    [text_fields] => 0
    [uploadable_files] => 0
    [redirect_type] => 404
    [id_type_redirected] => 0
    [available_for_order] => 1
    [available_date] => 0000-00-00
    [show_condition] => 0
    [condition] => 
    [show_price] => 1
    [indexed] => 1
    [visibility] => both
    [cache_default_attribute] => 0
    [advanced_stock_management] => 0
    [date_add] => 2015-01-28 16:14:00
    [date_upd] => 2019-08-22 11:07:54
    [pack_stock_type] => 3
    [meta_description] => Supervit 20 sachets of Oropharma (vitamins + trace elements)
    [meta_keywords] => 
    [meta_title] => Supervit 20 sachets of Oropharma (vitamins + trace elements)
    [link_rewrite] => supervit-20-sachets-of-oropharma-vitamins-trace-elements
    [name] => Supervit 20 sachets of Oropharma (vitamins + trace elements)
    [description] => 

Oropharma Supervit 20 sachets. Complex vitamin. To Pigeons.




Colombine Supervit: a vitamin preparation of international fame.




A vitamin complex and trace elements in powder: 10 vitamins and 4 trace elements, separately packaged.




Packaging independent, hermetic to air and moisture, allow the vitamins are maintained during more time.




Soluble in water, although you can also mix with the feed.




EMPLOYMENT:




- Young pigeons, and flying reproductives: once a week.




- Pigeons the widow and the birdhouse: once a week.




- During the moult: once a week.




- After an illness: two days in a row.




- A double for 2 liters of water or per kg of feed. Renew every day.




FORMAT: - Box of 20 sachets powder


    [description_short] => 

Supervit 20 sachets of Oropharma (vitamins + trace elements)


    [available_now] => 
    [available_later] => 
    [id] => 257
    [id_product] => 257
    [out_of_stock] => 2
    [new] => 0
    [id_product_attribute] => 0
    [quantity_wanted] => 1
    [extraContent] => Array
        (
            [0] => Array
                (
                    [title] => verified reviews(1)
                    [content] => 




                    [attr] => Array
                        (
                            [id] => netreviews_tab
                            [class] => netreviews_tab
                        )

                    [moduleName] => netreviews
                )

        )

    [allow_oosp] => 0
    [category] => fortifiers-and-vitamin
    [category_name] => Fortifiers and vitamin
    [link] => https://complementosparaaves.com/gb/fortifiers-and-vitamin/257-supervit-20-sachets-of-oropharma-vitamins-trace-elements.html
    [attribute_price] => 0
    [price_tax_exc] => 9.503155
    [price_without_reduction] => 10.453471
    [reduction] => 0
    [specific_prices] => 
    [quantity] => 0
    [quantity_all_versions] => 0
    [id_image] => gb-default
    [features] => Array
        (
        )

    [attachments] => Array
        (
        )

    [virtual] => 0
    [pack] => 0
    [packItems] => Array
        (
        )

    [nopackprice] => 0
    [customization_required] => 
    [rate] => 10
    [tax_name] => IVA ES 10%
    [ecotax_rate] => 0
    [unit_price] => 
    [customizations] => Array
        (
            [fields] => Array
                (
                )

        )

    [id_customization] => 0
    [is_customizable] => 
    [show_quantities] => 
    [quantity_label] => Item
    [quantity_discounts] => Array
        (
        )

    [customer_group_discount] => 0
    [attributes] => Array
        (
        )

    [weight_unit] => kg
    [images] => Array
        (
            [0] => Array
                (
                    [bySize] => Array
                        (
                            [small_default] => Array
                                (
                                    [url] => https://complementosparaaves.com/1099-small_default/supervit-20-sachets-of-oropharma-vitamins-trace-elements.jpg
                                    [width] => 98
                                    [height] => 98
                                )

                            [cart_default] => Array
                                (
                                    [url] => https://complementosparaaves.com/1099-cart_default/supervit-20-sachets-of-oropharma-vitamins-trace-elements.jpg
                                    [width] => 125
                                    [height] => 125
                                )

                            [home_default] => Array
                                (
                                    [url] => https://complementosparaaves.com/1099-home_default/supervit-20-sachets-of-oropharma-vitamins-trace-elements.jpg
                                    [width] => 250
                                    [height] => 250
                                )

                            [medium_category] => Array
                                (
                                    [url] => https://complementosparaaves.com/1099-medium_category/supervit-20-sachets-of-oropharma-vitamins-trace-elements.jpg
                                    [width] => 490
                                    [height] => 350
                                )

                            [medium_default] => Array
                                (
                                    [url] => https://complementosparaaves.com/1099-medium_default/supervit-20-sachets-of-oropharma-vitamins-trace-elements.jpg
                                    [width] => 452
                                    [height] => 452
                                )

                            [large_default] => Array
                                (
                                    [url] => https://complementosparaaves.com/1099-large_default/supervit-20-sachets-of-oropharma-vitamins-trace-elements.jpg
                                    [width] => 800
                                    [height] => 800
                                )

                        )

                    [small] => Array
                        (
                            [url] => https://complementosparaaves.com/1099-small_default/supervit-20-sachets-of-oropharma-vitamins-trace-elements.jpg
                            [width] => 98
                            [height] => 98
                        )

                    [medium] => Array
                        (
                            [url] => https://complementosparaaves.com/1099-medium_category/supervit-20-sachets-of-oropharma-vitamins-trace-elements.jpg
                            [width] => 490
                            [height] => 350
                        )

                    [large] => Array
                        (
                            [url] => https://complementosparaaves.com/1099-large_default/supervit-20-sachets-of-oropharma-vitamins-trace-elements.jpg
                            [width] => 800
                            [height] => 800
                        )

                    [legend] => Supervit 20 sachets of Oropharma (vitamins + trace elements)
                    [cover] => 1
                    [id_image] => 1099
                    [position] => 1
                    [associatedVariants] => Array
                        (
                        )

                )

        )

    [cover] => Array
        (
            [bySize] => Array
                (
                    [small_default] => Array
                        (
                            [url] => https://complementosparaaves.com/1099-small_default/supervit-20-sachets-of-oropharma-vitamins-trace-elements.jpg
                            [width] => 98
                            [height] => 98
                        )

                    [cart_default] => Array
                        (
                            [url] => https://complementosparaaves.com/1099-cart_default/supervit-20-sachets-of-oropharma-vitamins-trace-elements.jpg
                            [width] => 125
                            [height] => 125
                        )

                    [home_default] => Array
                        (
                            [url] => https://complementosparaaves.com/1099-home_default/supervit-20-sachets-of-oropharma-vitamins-trace-elements.jpg
                            [width] => 250
                            [height] => 250
                        )

                    [medium_category] => Array
                        (
                            [url] => https://complementosparaaves.com/1099-medium_category/supervit-20-sachets-of-oropharma-vitamins-trace-elements.jpg
                            [width] => 490
                            [height] => 350
                        )

                    [medium_default] => Array
                        (
                            [url] => https://complementosparaaves.com/1099-medium_default/supervit-20-sachets-of-oropharma-vitamins-trace-elements.jpg
                            [width] => 452
                            [height] => 452
                        )

                    [large_default] => Array
                        (
                            [url] => https://complementosparaaves.com/1099-large_default/supervit-20-sachets-of-oropharma-vitamins-trace-elements.jpg
                            [width] => 800
                            [height] => 800
                        )

                )

            [small] => Array
                (
                    [url] => https://complementosparaaves.com/1099-small_default/supervit-20-sachets-of-oropharma-vitamins-trace-elements.jpg
                    [width] => 98
                    [height] => 98
                )

            [medium] => Array
                (
                    [url] => https://complementosparaaves.com/1099-medium_category/supervit-20-sachets-of-oropharma-vitamins-trace-elements.jpg
                    [width] => 490
                    [height] => 350
                )

            [large] => Array
                (
                    [url] => https://complementosparaaves.com/1099-large_default/supervit-20-sachets-of-oropharma-vitamins-trace-elements.jpg
                    [width] => 800
                    [height] => 800
                )

            [legend] => Supervit 20 sachets of Oropharma (vitamins + trace elements)
            [cover] => 1
            [id_image] => 1099
            [position] => 1
            [associatedVariants] => Array
                (
                )

        )

    [url] => https://complementosparaaves.com/gb/fortifiers-and-vitamin/257-supervit-20-sachets-of-oropharma-vitamins-trace-elements.html
    [canonical_url] => https://complementosparaaves.com/gb/fortifiers-and-vitamin/257-supervit-20-sachets-of-oropharma-vitamins-trace-elements.html
    [has_discount] => 
    [discount_type] => 
    [discount_percentage] => 
    [discount_percentage_absolute] => 
    [discount_amount] => 
    [discount_amount_to_display] => 
    [price_amount] => 10.45
    [regular_price_amount] => 10.45
    [regular_price] => €10.45
    [discount_to_display] => 
    [unit_price_full] => 
    [add_to_cart_url] => 
    [main_variants] => Array
        (
        )

    [flags] => Array
        (
        )

    [labels] => Array
        (
            [tax_short] => (VAT incl.)
            [tax_long] => VAT included
        )

    [show_availability] => 1
    [availability_message] => There are not enough products in stock
    [availability] => unavailable
    [availability_date] => 
    [delivery_information] => 
    [reference_to_display] => 460097
    [embedded_attributes] => Array
        (
            [id_shop_default] => 1
            [id_manufacturer] => 6
            [id_supplier] => 0
            [reference] => 460097
            [is_virtual] => 0
            [delivery_in_stock] => 
            [delivery_out_stock] => 
            [id_category_default] => 18
            [on_sale] => 0
            [online_only] => 0
            [ecotax] => 0
            [minimal_quantity] => 1
            [low_stock_threshold] => 
            [low_stock_alert] => 0
            [price] => 10.45
            [unity] => 
            [unit_price_ratio] => 0.000000
            [additional_shipping_cost] => 0.00
            [customizable] => 0
            [text_fields] => 0
            [uploadable_files] => 0
            [redirect_type] => 404
            [id_type_redirected] => 0
            [available_for_order] => 1
            [available_date] => 0000-00-00
            [show_condition] => 0
            [condition] => new
            [show_price] => 1
            [indexed] => 1
            [visibility] => both
            [cache_default_attribute] => 0
            [advanced_stock_management] => 0
            [date_add] => 2015-01-28 16:14:00
            [date_upd] => 2019-08-22 11:07:54
            [pack_stock_type] => 3
            [meta_description] => Supervit 20 sachets of Oropharma (vitamins + trace elements)
            [meta_keywords] => 
            [meta_title] => Supervit 20 sachets of Oropharma (vitamins + trace elements)
            [link_rewrite] => supervit-20-sachets-of-oropharma-vitamins-trace-elements
            [name] => Supervit 20 sachets of Oropharma (vitamins + trace elements)
            [description] => 

Oropharma Supervit 20 sachets. Complex vitamin. To Pigeons.




Colombine Supervit: a vitamin preparation of international fame.




A vitamin complex and trace elements in powder: 10 vitamins and 4 trace elements, separately packaged.




Packaging independent, hermetic to air and moisture, allow the vitamins are maintained during more time.




Soluble in water, although you can also mix with the feed.




EMPLOYMENT:




- Young pigeons, and flying reproductives: once a week.




- Pigeons the widow and the birdhouse: once a week.




- During the moult: once a week.




- After an illness: two days in a row.




- A double for 2 liters of water or per kg of feed. Renew every day.




FORMAT: - Box of 20 sachets powder


            [description_short] => 

Supervit 20 sachets of Oropharma (vitamins + trace elements)


            [available_now] => 
            [available_later] => 
            [id] => 257
            [id_product] => 257
            [out_of_stock] => 2
            [new] => 0
            [id_product_attribute] => 0
            [quantity_wanted] => 1
            [extraContent] => Array
                (
                    [0] => Array
                        (
                            [title] => verified reviews(1)
                            [content] => 




                            [attr] => Array
                                (
                                    [id] => netreviews_tab
                                    [class] => netreviews_tab
                                )

                            [moduleName] => netreviews
                        )

                )

            [allow_oosp] => 0
            [category] => fortifiers-and-vitamin
            [category_name] => Fortifiers and vitamin
            [link] => https://complementosparaaves.com/gb/fortifiers-and-vitamin/257-supervit-20-sachets-of-oropharma-vitamins-trace-elements.html
            [attribute_price] => 0
            [price_tax_exc] => 9.503155
            [price_without_reduction] => 10.453471
            [reduction] => 0
            [specific_prices] => 
            [quantity] => 0
            [quantity_all_versions] => 0
            [id_image] => gb-default
            [features] => Array
                (
                )

            [attachments] => Array
                (
                )

            [virtual] => 0
            [pack] => 0
            [packItems] => Array
                (
                )

            [nopackprice] => 0
            [customization_required] => 
            [rate] => 10
            [tax_name] => IVA ES 10%
            [ecotax_rate] => 0
            [unit_price] => 0
            [customizations] => Array
                (
                    [fields] => Array
                        (
                        )

                )

            [id_customization] => 0
            [is_customizable] => 
            [show_quantities] => 
            [quantity_label] => Item
            [quantity_discounts] => Array
                (
                )

            [customer_group_discount] => 0
        )

    [grouped_features] => Array
        (
        )

    [seo_availability] => https://schema.org/OutOfStock
)
1
Supervit 20 sachets of Oropharma (vitamins + trace elements)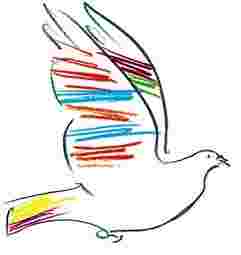 Supervit 20 sachets of Oropharma (vitamins + trace elements)
Oropharma Supervit 20 sachets. Complex vitamin. To Pigeons.
Colombine Supervit: a vitamin preparation of international fame.
A vitamin complex and trace elements in powder: 10 vitamins and 4 trace elements, separately packaged.
Packaging independent, hermetic to air and moisture, allow the vitamins are maintained during more time.
Soluble in water, although you can also mix with the feed.
EMPLOYMENT:
- Young pigeons, and flying reproductives: once a week.
- Pigeons the widow and the birdhouse: once a week.
- During the moult: once a week.
- After an illness: two days in a row.
- A double for 2 liters of water or per kg of feed. Renew every day.
FORMAT: - Box of 20 sachets powder
Otros productos de la misma categoría: