Array
(
    [id_shop_default] => 1
    [id_manufacturer] => 6
    [id_supplier] => 0
    [reference] => 422004
    [supplier_reference] => 
    [location] => 
    [width] => 0.000000
    [height] => 0.000000
    [depth] => 0.000000
    [weight] => 0.000000
    [quantity_discount] => 0
    [ean13] => 5410340220047
    [isbn] => 
    [upc] => 
    [cache_is_pack] => 0
    [cache_has_attachments] => 0
    [is_virtual] => 0
    [state] => 1
    [additional_delivery_times] => 1
    [delivery_in_stock] => 
    [delivery_out_stock] => 
    [id_category_default] => 169
    [id_tax_rules_group] => 68
    [on_sale] => 0
    [online_only] => 0
    [ecotax] => Array
        (
            [value] => €0.00
            [amount] => 0
            [rate] => 0
        )

    [minimal_quantity] => 1
    [low_stock_threshold] => 
    [low_stock_alert] => 0
    [price] => €48.00
    [wholesale_price] => 31.660000
    [unity] => 
    [unit_price_ratio] => 0.000000
    [additional_shipping_cost] => 0.00
    [customizable] => 0
    [text_fields] => 0
    [uploadable_files] => 0
    [redirect_type] => 404
    [id_type_redirected] => 0
    [available_for_order] => 1
    [available_date] => 0000-00-00
    [show_condition] => 0
    [condition] => 
    [show_price] => 1
    [indexed] => 1
    [visibility] => both
    [cache_default_attribute] => 0
    [advanced_stock_management] => 0
    [date_add] => 2016-05-18 11:30:33
    [date_upd] => 2019-11-22 12:31:35
    [pack_stock_type] => 3
    [meta_description] => nutribird-p19-original-calf-10-kg
    [meta_keywords] => 
    [meta_title] => nutribird-p19-original-calf-10-kg
    [link_rewrite] => nutribird-p19-original-breeding-10-kg
    [name] => NUTRIBIRD P19 ORIGINAL BREEDING 10 kg
    [description] => 

Completely absorbable, no waste. Contains Florastimul, a substance that stimulates the intestinal flora and protects against intestinal disorders.




Composition: Cereals, Seeds (min. 10 % hulled peanuts), Fruit (min. 5 % fresh fruit), Extracts of vegetable proteins, Byproducts of vegetable origin, Sugars, Minerals, L-Lysine, Methionine, Extr. Yucca schidigera, Fructo-oligosaccharides, Vitamins and Trace elements.




Analytical components:




Protein (19 %)
Fat content (16 %)
Crude cellulose (3,50 %)
Crude ash (6,50 %)
Calcium (0,90 %)
Phosphorus (0,60 %)
Lysine (0,95 %)
Methionine (0,45 %)
Cystine (0,30 %)
Threonine (0,70 %)
Tryptophan (0.20 per cent)




 




Nutritional additives:




Vitamin A (8.500 Ul/kg)




Vitamin D3 (1.800 Ul/kg)




Vitamin E (100 mg/kg)




Vitamin K (3,50 mg/kg)




Vitamin B1 (8,50 mg/kg)




Vitamin B2 (19 mg/kg




Vitamin B3 (24 mg/kg)




Vitamin B6 (7 mg/kg)




Vitamin B12 (0.04 mg/kg)




Vitamin C (60 mg/kg)




Vitamin PP (95 mg/kg)




Folic acid (1,80 mg/kg)




Biotin (0,31 mg/kg)




Choline chloride (725 mg/kg)




β-carotena (5,20 mg/kg)




E2 – iodine (2.50 mg/kg)




E4 – copper (12 mg/kg)




E5 – manganese (120 mg/kg)




E6 – zinc (115 mg/kg)




E8 – selenium (0,34 mg/kg)




Antioxidant(s)




Preservative(s)


    [description_short] => 

NutriBird P 19 Original is a feed of breeding complete and balanced for parrots. Are granulated with a composition scientifically proven cereal selected, fresh fruit and peanuts. If your bird is not accustomed to the pellet foods, the transition to this new food should be gradual.


    [available_now] => 
    [available_later] => 
    [id] => 1235
    [id_product] => 1235
    [out_of_stock] => 2
    [new] => 0
    [id_product_attribute] => 0
    [quantity_wanted] => 1
    [extraContent] => Array
        (
            [0] => Array
                (
                    [title] => 
                    [content] => 
                    [attr] => Array
                        (
                            [id] => netreviews_tab
                            [class] => netreviews_tab
                        )

                    [moduleName] => netreviews
                )

        )

    [allow_oosp] => 0
    [category] => i-think-for-parrots
    [category_name] => I think for parrots
    [link] => https://complementosparaaves.com/gb/i-think-for-parrots/1235-nutribird-p19-original-breeding-10-kg.html
    [attribute_price] => 0
    [price_tax_exc] => 43.636364
    [price_without_reduction] => 48
    [reduction] => 0
    [specific_prices] => 
    [quantity] => -2
    [quantity_all_versions] => -2
    [id_image] => gb-default
    [features] => Array
        (
        )

    [attachments] => Array
        (
        )

    [virtual] => 0
    [pack] => 0
    [packItems] => Array
        (
        )

    [nopackprice] => 0
    [customization_required] => 
    [rate] => 10
    [tax_name] => IVA ES 10%
    [ecotax_rate] => 0
    [unit_price] => 
    [customizations] => Array
        (
            [fields] => Array
                (
                )

        )

    [id_customization] => 0
    [is_customizable] => 
    [show_quantities] => 
    [quantity_label] => Item
    [quantity_discounts] => Array
        (
        )

    [customer_group_discount] => 0
    [attributes] => Array
        (
        )

    [weight_unit] => kg
    [images] => Array
        (
            [0] => Array
                (
                    [bySize] => Array
                        (
                            [small_default] => Array
                                (
                                    [url] => https://complementosparaaves.com/1635-small_default/nutribird-p19-original-breeding-10-kg.jpg
                                    [width] => 98
                                    [height] => 98
                                )

                            [cart_default] => Array
                                (
                                    [url] => https://complementosparaaves.com/1635-cart_default/nutribird-p19-original-breeding-10-kg.jpg
                                    [width] => 125
                                    [height] => 125
                                )

                            [home_default] => Array
                                (
                                    [url] => https://complementosparaaves.com/1635-home_default/nutribird-p19-original-breeding-10-kg.jpg
                                    [width] => 250
                                    [height] => 250
                                )

                            [medium_category] => Array
                                (
                                    [url] => https://complementosparaaves.com/1635-medium_category/nutribird-p19-original-breeding-10-kg.jpg
                                    [width] => 490
                                    [height] => 350
                                )

                            [medium_default] => Array
                                (
                                    [url] => https://complementosparaaves.com/1635-medium_default/nutribird-p19-original-breeding-10-kg.jpg
                                    [width] => 452
                                    [height] => 452
                                )

                            [large_default] => Array
                                (
                                    [url] => https://complementosparaaves.com/1635-large_default/nutribird-p19-original-breeding-10-kg.jpg
                                    [width] => 800
                                    [height] => 800
                                )

                        )

                    [small] => Array
                        (
                            [url] => https://complementosparaaves.com/1635-small_default/nutribird-p19-original-breeding-10-kg.jpg
                            [width] => 98
                            [height] => 98
                        )

                    [medium] => Array
                        (
                            [url] => https://complementosparaaves.com/1635-medium_category/nutribird-p19-original-breeding-10-kg.jpg
                            [width] => 490
                            [height] => 350
                        )

                    [large] => Array
                        (
                            [url] => https://complementosparaaves.com/1635-large_default/nutribird-p19-original-breeding-10-kg.jpg
                            [width] => 800
                            [height] => 800
                        )

                    [legend] => NUTRIBIRD P19 ORIGINAL BREEDING 10 kg
                    [cover] => 1
                    [id_image] => 1635
                    [position] => 1
                    [associatedVariants] => Array
                        (
                        )

                )

        )

    [cover] => Array
        (
            [bySize] => Array
                (
                    [small_default] => Array
                        (
                            [url] => https://complementosparaaves.com/1635-small_default/nutribird-p19-original-breeding-10-kg.jpg
                            [width] => 98
                            [height] => 98
                        )

                    [cart_default] => Array
                        (
                            [url] => https://complementosparaaves.com/1635-cart_default/nutribird-p19-original-breeding-10-kg.jpg
                            [width] => 125
                            [height] => 125
                        )

                    [home_default] => Array
                        (
                            [url] => https://complementosparaaves.com/1635-home_default/nutribird-p19-original-breeding-10-kg.jpg
                            [width] => 250
                            [height] => 250
                        )

                    [medium_category] => Array
                        (
                            [url] => https://complementosparaaves.com/1635-medium_category/nutribird-p19-original-breeding-10-kg.jpg
                            [width] => 490
                            [height] => 350
                        )

                    [medium_default] => Array
                        (
                            [url] => https://complementosparaaves.com/1635-medium_default/nutribird-p19-original-breeding-10-kg.jpg
                            [width] => 452
                            [height] => 452
                        )

                    [large_default] => Array
                        (
                            [url] => https://complementosparaaves.com/1635-large_default/nutribird-p19-original-breeding-10-kg.jpg
                            [width] => 800
                            [height] => 800
                        )

                )

            [small] => Array
                (
                    [url] => https://complementosparaaves.com/1635-small_default/nutribird-p19-original-breeding-10-kg.jpg
                    [width] => 98
                    [height] => 98
                )

            [medium] => Array
                (
                    [url] => https://complementosparaaves.com/1635-medium_category/nutribird-p19-original-breeding-10-kg.jpg
                    [width] => 490
                    [height] => 350
                )

            [large] => Array
                (
                    [url] => https://complementosparaaves.com/1635-large_default/nutribird-p19-original-breeding-10-kg.jpg
                    [width] => 800
                    [height] => 800
                )

            [legend] => NUTRIBIRD P19 ORIGINAL BREEDING 10 kg
            [cover] => 1
            [id_image] => 1635
            [position] => 1
            [associatedVariants] => Array
                (
                )

        )

    [url] => https://complementosparaaves.com/gb/i-think-for-parrots/1235-nutribird-p19-original-breeding-10-kg.html
    [canonical_url] => https://complementosparaaves.com/gb/i-think-for-parrots/1235-nutribird-p19-original-breeding-10-kg.html
    [has_discount] => 
    [discount_type] => 
    [discount_percentage] => 
    [discount_percentage_absolute] => 
    [discount_amount] => 
    [discount_amount_to_display] => 
    [price_amount] => 48
    [regular_price_amount] => 48
    [regular_price] => €48.00
    [discount_to_display] => 
    [unit_price_full] => 
    [add_to_cart_url] => 
    [main_variants] => Array
        (
        )

    [flags] => Array
        (
        )

    [labels] => Array
        (
            [tax_short] => (VAT incl.)
            [tax_long] => VAT included
        )

    [show_availability] => 1
    [availability_message] => Out-of-Stock
    [availability_date] => 
    [availability] => unavailable
    [delivery_information] => 
    [reference_to_display] => 422004
    [embedded_attributes] => Array
        (
            [id_shop_default] => 1
            [id_manufacturer] => 6
            [id_supplier] => 0
            [reference] => 422004
            [is_virtual] => 0
            [delivery_in_stock] => 
            [delivery_out_stock] => 
            [id_category_default] => 169
            [on_sale] => 0
            [online_only] => 0
            [ecotax] => 0
            [minimal_quantity] => 1
            [low_stock_threshold] => 
            [low_stock_alert] => 0
            [price] => 48
            [unity] => 
            [unit_price_ratio] => 0.000000
            [additional_shipping_cost] => 0.00
            [customizable] => 0
            [text_fields] => 0
            [uploadable_files] => 0
            [redirect_type] => 404
            [id_type_redirected] => 0
            [available_for_order] => 1
            [available_date] => 0000-00-00
            [show_condition] => 0
            [condition] => new
            [show_price] => 1
            [indexed] => 1
            [visibility] => both
            [cache_default_attribute] => 0
            [advanced_stock_management] => 0
            [date_add] => 2016-05-18 11:30:33
            [date_upd] => 2019-11-22 12:31:35
            [pack_stock_type] => 3
            [meta_description] => nutribird-p19-original-calf-10-kg
            [meta_keywords] => 
            [meta_title] => nutribird-p19-original-calf-10-kg
            [link_rewrite] => nutribird-p19-original-breeding-10-kg
            [name] => NUTRIBIRD P19 ORIGINAL BREEDING 10 kg
            [description] => 

Completely absorbable, no waste. Contains Florastimul, a substance that stimulates the intestinal flora and protects against intestinal disorders.




Composition: Cereals, Seeds (min. 10 % hulled peanuts), Fruit (min. 5 % fresh fruit), Extracts of vegetable proteins, Byproducts of vegetable origin, Sugars, Minerals, L-Lysine, Methionine, Extr. Yucca schidigera, Fructo-oligosaccharides, Vitamins and Trace elements.




Analytical components:




Protein (19 %)
Fat content (16 %)
Crude cellulose (3,50 %)
Crude ash (6,50 %)
Calcium (0,90 %)
Phosphorus (0,60 %)
Lysine (0,95 %)
Methionine (0,45 %)
Cystine (0,30 %)
Threonine (0,70 %)
Tryptophan (0.20 per cent)




 




Nutritional additives:




Vitamin A (8.500 Ul/kg)




Vitamin D3 (1.800 Ul/kg)




Vitamin E (100 mg/kg)




Vitamin K (3,50 mg/kg)




Vitamin B1 (8,50 mg/kg)




Vitamin B2 (19 mg/kg




Vitamin B3 (24 mg/kg)




Vitamin B6 (7 mg/kg)




Vitamin B12 (0.04 mg/kg)




Vitamin C (60 mg/kg)




Vitamin PP (95 mg/kg)




Folic acid (1,80 mg/kg)




Biotin (0,31 mg/kg)




Choline chloride (725 mg/kg)




β-carotena (5,20 mg/kg)




E2 – iodine (2.50 mg/kg)




E4 – copper (12 mg/kg)




E5 – manganese (120 mg/kg)




E6 – zinc (115 mg/kg)




E8 – selenium (0,34 mg/kg)




Antioxidant(s)




Preservative(s)


            [description_short] => 

NutriBird P 19 Original is a feed of breeding complete and balanced for parrots. Are granulated with a composition scientifically proven cereal selected, fresh fruit and peanuts. If your bird is not accustomed to the pellet foods, the transition to this new food should be gradual.


            [available_now] => 
            [available_later] => 
            [id] => 1235
            [id_product] => 1235
            [out_of_stock] => 2
            [new] => 0
            [id_product_attribute] => 0
            [quantity_wanted] => 1
            [extraContent] => Array
                (
                    [0] => Array
                        (
                            [title] => 
                            [content] => 
                            [attr] => Array
                                (
                                    [id] => netreviews_tab
                                    [class] => netreviews_tab
                                )

                            [moduleName] => netreviews
                        )

                )

            [allow_oosp] => 0
            [category] => i-think-for-parrots
            [category_name] => I think for parrots
            [link] => https://complementosparaaves.com/gb/i-think-for-parrots/1235-nutribird-p19-original-breeding-10-kg.html
            [attribute_price] => 0
            [price_tax_exc] => 43.636364
            [price_without_reduction] => 48
            [reduction] => 0
            [specific_prices] => 
            [quantity] => -2
            [quantity_all_versions] => -2
            [id_image] => gb-default
            [features] => Array
                (
                )

            [attachments] => Array
                (
                )

            [virtual] => 0
            [pack] => 0
            [packItems] => Array
                (
                )

            [nopackprice] => 0
            [customization_required] => 
            [rate] => 10
            [tax_name] => IVA ES 10%
            [ecotax_rate] => 0
            [unit_price] => 0
            [customizations] => Array
                (
                    [fields] => Array
                        (
                        )

                )

            [id_customization] => 0
            [is_customizable] => 
            [show_quantities] => 
            [quantity_label] => Item
            [quantity_discounts] => Array
                (
                )

            [customer_group_discount] => 0
        )

    [grouped_features] => Array
        (
        )

    [seo_availability] => https://schema.org/OutOfStock
)
1
NUTRIBIRD P19 ORIGINAL BREEDING 10 kg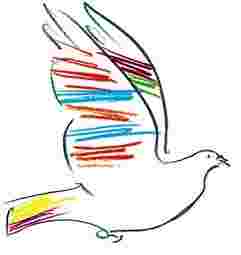 NutriBird P 19 Original is a feed of breeding complete and balanced for parrots. Are granulated with a composition scientifically proven cereal selected, fresh fruit and peanuts. If your bird is not accustomed to the pellet foods, the transition to this new food should be gradual.
Completely absorbable, no waste. Contains Florastimul, a substance that stimulates the intestinal flora and protects against intestinal disorders.
Composition: Cereals, Seeds (min. 10 % hulled peanuts), Fruit (min. 5 % fresh fruit), Extracts of vegetable proteins, Byproducts of vegetable origin, Sugars, Minerals, L-Lysine, Methionine, Extr. Yucca schidigera, Fructo-oligosaccharides, Vitamins and Trace elements.
Analytical components:
Protein (19 %)
Fat content (16 %)
Crude cellulose (3,50 %)
Crude ash (6,50 %)
Calcium (0,90 %)
Phosphorus (0,60 %)
Lysine (0,95 %)
Methionine (0,45 %)
Cystine (0,30 %)
Threonine (0,70 %)
Tryptophan (0.20 per cent)
Nutritional additives:
Vitamin A (8.500 Ul/kg)
Vitamin D3 (1.800 Ul/kg)
Vitamin E (100 mg/kg)
Vitamin K (3,50 mg/kg)
Vitamin B1 (8,50 mg/kg)
Vitamin B2 (19 mg/kg
Vitamin B3 (24 mg/kg)
Vitamin B6 (7 mg/kg)
Vitamin B12 (0.04 mg/kg)
Vitamin C (60 mg/kg)
Vitamin PP (95 mg/kg)
Folic acid (1,80 mg/kg)
Biotin (0,31 mg/kg)
Choline chloride (725 mg/kg)
β-carotena (5,20 mg/kg)
E2 – iodine (2.50 mg/kg)
E4 – copper (12 mg/kg)
E5 – manganese (120 mg/kg)
E6 – zinc (115 mg/kg)
E8 – selenium (0,34 mg/kg)
Antioxidant(s)
Preservative(s)
Otros productos de la misma categoría: