Food for cats, COD, SARDINE AND SALMON MON PETIT GOURMET PURINE-6 x 50 gr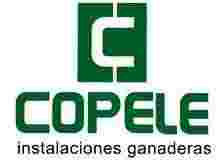 Thin slices of COD, SARDINE AND TROUT in sauce in small doses of 50 grams
Just the right amount that our cat needs.
Gourmet Mon Petit 6 Sachets of 50 Gr.
The flavor that I love, to the extent that I prefer.
The right amount, with no leftovers.
Thin Slices in Sauce with COD, SARDINE AND TROUT
Fine cuts with meat or fish, prepared in a delightful sauce for an excellent meal, in its fair measure.
Be the first to ask a question about this product!
Jael R. published the 20/01/2021 following an order made on 20/12/2020
No llegó. Y encima me enviaron otras cosas que no pedí en su lugar y mi gata no las quiere, por eso pedí las de Bacalao. Sardinas. Salmón. Que se que le gustan. No podéis enviar otra cosa sin consultar con el cliente.
Otros productos de la misma categoría: