Roni Eat 100 gr
-100%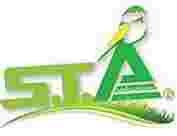 Roni was developed to keep a good state of the membranes mucosasdel peak, the throat and the digestive system. Among other things, by the application of a mucous film of carbohydrates special.
This combination stimulates the immune system and ensures a good and rapid digestion. The composition nourishes the intestinal flora, while losgérmenes harmful will be harmed ( not feed)

It is a leave-in conditioner intestinalhiperactivo and reinforces the effect deMegabactin Bird.

Use: In case of problems, always quehubiera a change in the feeding pattern or have a place to normalize digestive function: do a curade 5 days.

- For breeding optimal: the administration should be daily for 14 days prior to the acomplamiento and for 14 days in ladieta of the young birds before deldestete to obtain a maximum development of the immune system.

Dosage: 1 teaspoon full (5 g) per 1 liter of drinking water or per 500 g of food.
Be the first to ask a question about this product!
Otros productos de la misma categoría: