Array
(
    [id_shop_default] => 1
    [id_manufacturer] => 64
    [id_supplier] => 0
    [reference] => 
    [supplier_reference] => 
    [location] => 
    [width] => 0.000000
    [height] => 0.000000
    [depth] => 0.000000
    [weight] => 0.100000
    [quantity_discount] => 0
    [ean13] => 2433606351050
    [isbn] => 
    [upc] => 
    [cache_is_pack] => 0
    [cache_has_attachments] => 1
    [is_virtual] => 0
    [state] => 1
    [additional_delivery_times] => 1
    [delivery_in_stock] => 
    [delivery_out_stock] => 
    [id_category_default] => 104
    [id_tax_rules_group] => 6
    [on_sale] => 0
    [online_only] => 0
    [ecotax] => Array
        (
            [value] => €0.00
            [amount] => 0
            [rate] => 0
        )

    [minimal_quantity] => 1
    [low_stock_threshold] => 
    [low_stock_alert] => 0
    [price] => €11.43
    [wholesale_price] => 8.000000
    [unity] => 
    [unit_price_ratio] => 0.000000
    [additional_shipping_cost] => 0.00
    [customizable] => 0
    [text_fields] => 0
    [uploadable_files] => 0
    [redirect_type] => 404
    [id_type_redirected] => 0
    [available_for_order] => 1
    [available_date] => 0000-00-00
    [show_condition] => 0
    [condition] => 
    [show_price] => 1
    [indexed] => 1
    [visibility] => both
    [cache_default_attribute] => 0
    [advanced_stock_management] => 0
    [date_add] => 2015-11-19 17:27:13
    [date_upd] => 2019-08-09 12:13:34
    [pack_stock_type] => 3
    [meta_description] => PHITO LOVIL ORNITHOLOGY
    [meta_keywords] => 
    [meta_title] => PHITO LOVIL ORNITHOLOGY 100 ML
    [link_rewrite] => phito-lovil-ornithology-100-ml
    [name] => PHITO LOVIL ORNITHOLOGY 100 ML
    [description] => 

PHITO LOVIL ORNITHOLOGY




Hepato protective totally natural (compound 17 plants)




Properties:




The liver is involved in over 300 body functions. Among all these functions one of the most important is obtaining energy in addition to protein synthesis, the intervention in the metabolism of fats through the bile secreted by the gallbladder, but also the detoxification and elimination of waste products of metabolism.




 Indications:




To improve the performance of your own liver, increase the capacity of regeneration of the liver cells damaged, and facilitating digestion through stimulation of bile secretion.




Laboratory tests and field made in Asia, England and some also in Austria have confirmed the extraordinary effectiveness of this mixture of plants. PHITO LOVIL LIQUID acts in all cases as:




- Lack of appetite




- Inadequate use of food




- Poor growth or reduced weight gain




- Reductions in production (caused by liver problems or of an unknown nature).




- Accompanied to any treatment to prevent the damage that medicines can produce in the liver.




The most important factor in the onset of liver problems is the performance itself productive.




 PRESENTATION LIQUID:




INSTRUCTIONS FOR USE




Provide the dose of 2-3ml /1 liter of water.




The treatment duration should be a minimum of 7 days.


    [description_short] => 

PHITO LOVIL ORNITHOLOGY




Hepato protective totally natural (compound 17 plants)


    [available_now] => 
    [available_later] => 
    [id] => 882
    [id_product] => 882
    [out_of_stock] => 2
    [new] => 0
    [id_product_attribute] => 0
    [quantity_wanted] => 1
    [extraContent] => Array
        (
            [0] => Array
                (
                    [title] => 
                    [content] => 
                    [attr] => Array
                        (
                            [id] => netreviews_tab
                            [class] => netreviews_tab
                        )

                    [moduleName] => netreviews
                )

        )

    [allow_oosp] => 0
    [category] => liver-protector-for-pigeons
    [category_name] => Liver Protector for pigeons
    [link] => https://complementosparaaves.com/gb/liver-protector-for-pigeons/882-phito-lovil-ornithology-100-ml.html
    [attribute_price] => 0
    [price_tax_exc] => 10.391389
    [price_without_reduction] => 14.28816
    [reduction] => 2.857632
    [specific_prices] => Array
        (
            [id_specific_price] => 10126
            [id_specific_price_rule] => 0
            [id_cart] => 0
            [id_product] => 882
            [id_shop] => 0
            [id_shop_group] => 0
            [id_currency] => 0
            [id_country] => 0
            [id_group] => 0
            [id_customer] => 0
            [id_product_attribute] => 0
            [price] => -1.000000
            [from_quantity] => 1
            [reduction] => 0.200000
            [reduction_tax] => 1
            [reduction_type] => percentage
            [from] => 0000-00-00 00:00:00
            [to] => 0000-00-00 00:00:00
            [score] => 32
        )

    [quantity] => 7
    [quantity_all_versions] => 7
    [id_image] => gb-default
    [features] => Array
        (
        )

    [attachments] => Array
        (
            [0] => Array
                (
                    [id_product] => 882
                    [id_attachment] => 8
                    [file] => b8fa89e44ccd0ec9bfa61d4031dda19b0cc8fd27
                    [file_name] => DOSSIER ORNITOLOGIA 25juny15.pdf
                    [file_size] => 439456
                    [mime] => application/pdf
                    [id_lang] => 7
                    [name] => INOGAN
                    [description] => 
                    [file_size_formatted] => 429.16k
                )

        )

    [virtual] => 0
    [pack] => 0
    [packItems] => Array
        (
        )

    [nopackprice] => 0
    [customization_required] => 
    [rate] => 10
    [tax_name] => IVA ES 10%
    [ecotax_rate] => 0
    [unit_price] => 
    [customizations] => Array
        (
            [fields] => Array
                (
                )

        )

    [id_customization] => 0
    [is_customizable] => 
    [show_quantities] => 
    [quantity_label] => Items
    [quantity_discounts] => Array
        (
        )

    [customer_group_discount] => 0
    [attributes] => Array
        (
        )

    [weight_unit] => kg
    [images] => Array
        (
            [0] => Array
                (
                    [bySize] => Array
                        (
                            [small_default] => Array
                                (
                                    [url] => https://complementosparaaves.com/1032-small_default/phito-lovil-ornithology-100-ml.jpg
                                    [width] => 98
                                    [height] => 98
                                )

                            [cart_default] => Array
                                (
                                    [url] => https://complementosparaaves.com/1032-cart_default/phito-lovil-ornithology-100-ml.jpg
                                    [width] => 125
                                    [height] => 125
                                )

                            [home_default] => Array
                                (
                                    [url] => https://complementosparaaves.com/1032-home_default/phito-lovil-ornithology-100-ml.jpg
                                    [width] => 250
                                    [height] => 250
                                )

                            [medium_category] => Array
                                (
                                    [url] => https://complementosparaaves.com/1032-medium_category/phito-lovil-ornithology-100-ml.jpg
                                    [width] => 490
                                    [height] => 350
                                )

                            [medium_default] => Array
                                (
                                    [url] => https://complementosparaaves.com/1032-medium_default/phito-lovil-ornithology-100-ml.jpg
                                    [width] => 452
                                    [height] => 452
                                )

                            [large_default] => Array
                                (
                                    [url] => https://complementosparaaves.com/1032-large_default/phito-lovil-ornithology-100-ml.jpg
                                    [width] => 800
                                    [height] => 800
                                )

                        )

                    [small] => Array
                        (
                            [url] => https://complementosparaaves.com/1032-small_default/phito-lovil-ornithology-100-ml.jpg
                            [width] => 98
                            [height] => 98
                        )

                    [medium] => Array
                        (
                            [url] => https://complementosparaaves.com/1032-medium_category/phito-lovil-ornithology-100-ml.jpg
                            [width] => 490
                            [height] => 350
                        )

                    [large] => Array
                        (
                            [url] => https://complementosparaaves.com/1032-large_default/phito-lovil-ornithology-100-ml.jpg
                            [width] => 800
                            [height] => 800
                        )

                    [legend] => PHITO LOVIL ORNITHOLOGY 100 ML
                    [cover] => 1
                    [id_image] => 1032
                    [position] => 1
                    [associatedVariants] => Array
                        (
                        )

                )

        )

    [cover] => Array
        (
            [bySize] => Array
                (
                    [small_default] => Array
                        (
                            [url] => https://complementosparaaves.com/1032-small_default/phito-lovil-ornithology-100-ml.jpg
                            [width] => 98
                            [height] => 98
                        )

                    [cart_default] => Array
                        (
                            [url] => https://complementosparaaves.com/1032-cart_default/phito-lovil-ornithology-100-ml.jpg
                            [width] => 125
                            [height] => 125
                        )

                    [home_default] => Array
                        (
                            [url] => https://complementosparaaves.com/1032-home_default/phito-lovil-ornithology-100-ml.jpg
                            [width] => 250
                            [height] => 250
                        )

                    [medium_category] => Array
                        (
                            [url] => https://complementosparaaves.com/1032-medium_category/phito-lovil-ornithology-100-ml.jpg
                            [width] => 490
                            [height] => 350
                        )

                    [medium_default] => Array
                        (
                            [url] => https://complementosparaaves.com/1032-medium_default/phito-lovil-ornithology-100-ml.jpg
                            [width] => 452
                            [height] => 452
                        )

                    [large_default] => Array
                        (
                            [url] => https://complementosparaaves.com/1032-large_default/phito-lovil-ornithology-100-ml.jpg
                            [width] => 800
                            [height] => 800
                        )

                )

            [small] => Array
                (
                    [url] => https://complementosparaaves.com/1032-small_default/phito-lovil-ornithology-100-ml.jpg
                    [width] => 98
                    [height] => 98
                )

            [medium] => Array
                (
                    [url] => https://complementosparaaves.com/1032-medium_category/phito-lovil-ornithology-100-ml.jpg
                    [width] => 490
                    [height] => 350
                )

            [large] => Array
                (
                    [url] => https://complementosparaaves.com/1032-large_default/phito-lovil-ornithology-100-ml.jpg
                    [width] => 800
                    [height] => 800
                )

            [legend] => PHITO LOVIL ORNITHOLOGY 100 ML
            [cover] => 1
            [id_image] => 1032
            [position] => 1
            [associatedVariants] => Array
                (
                )

        )

    [url] => https://complementosparaaves.com/gb/liver-protector-for-pigeons/882-phito-lovil-ornithology-100-ml.html
    [canonical_url] => https://complementosparaaves.com/gb/liver-protector-for-pigeons/882-phito-lovil-ornithology-100-ml.html
    [has_discount] => 1
    [discount_type] => percentage
    [discount_percentage] => -20%
    [discount_percentage_absolute] => 20%
    [discount_amount] => €2.86
    [discount_amount_to_display] => -€2.86
    [price_amount] => 11.43
    [regular_price_amount] => 14.28816
    [regular_price] => €14.29
    [discount_to_display] => €2.86
    [unit_price_full] => 
    [add_to_cart_url] => https://complementosparaaves.com/gb/shopping-cart?add=1&id_product=882&id_product_attribute=0&token=04d21c9a4a71f5641c4dd447c565cda3
    [main_variants] => Array
        (
        )

    [flags] => Array
        (
            [discount] => Array
                (
                    [type] => discount
                    [label] => Reduced price
                )

        )

    [labels] => Array
        (
            [tax_short] => (VAT incl.)
            [tax_long] => VAT included
        )

    [show_availability] => 1
    [availability_date] => 
    [availability_message] => 
    [availability] => available
    [delivery_information] => 
    [embedded_attributes] => Array
        (
            [id_shop_default] => 1
            [id_manufacturer] => 64
            [id_supplier] => 0
            [reference] => 
            [is_virtual] => 0
            [delivery_in_stock] => 
            [delivery_out_stock] => 
            [id_category_default] => 104
            [on_sale] => 0
            [online_only] => 0
            [ecotax] => 0
            [minimal_quantity] => 1
            [low_stock_threshold] => 
            [low_stock_alert] => 0
            [price] => 11.43
            [unity] => 
            [unit_price_ratio] => 0.000000
            [additional_shipping_cost] => 0.00
            [customizable] => 0
            [text_fields] => 0
            [uploadable_files] => 0
            [redirect_type] => 404
            [id_type_redirected] => 0
            [available_for_order] => 1
            [available_date] => 0000-00-00
            [show_condition] => 0
            [condition] => new
            [show_price] => 1
            [indexed] => 1
            [visibility] => both
            [cache_default_attribute] => 0
            [advanced_stock_management] => 0
            [date_add] => 2015-11-19 17:27:13
            [date_upd] => 2019-08-09 12:13:34
            [pack_stock_type] => 3
            [meta_description] => PHITO LOVIL ORNITHOLOGY
            [meta_keywords] => 
            [meta_title] => PHITO LOVIL ORNITHOLOGY 100 ML
            [link_rewrite] => phito-lovil-ornithology-100-ml
            [name] => PHITO LOVIL ORNITHOLOGY 100 ML
            [description] => 

PHITO LOVIL ORNITHOLOGY




Hepato protective totally natural (compound 17 plants)




Properties:




The liver is involved in over 300 body functions. Among all these functions one of the most important is obtaining energy in addition to protein synthesis, the intervention in the metabolism of fats through the bile secreted by the gallbladder, but also the detoxification and elimination of waste products of metabolism.




 Indications:




To improve the performance of your own liver, increase the capacity of regeneration of the liver cells damaged, and facilitating digestion through stimulation of bile secretion.




Laboratory tests and field made in Asia, England and some also in Austria have confirmed the extraordinary effectiveness of this mixture of plants. PHITO LOVIL LIQUID acts in all cases as:




- Lack of appetite




- Inadequate use of food




- Poor growth or reduced weight gain




- Reductions in production (caused by liver problems or of an unknown nature).




- Accompanied to any treatment to prevent the damage that medicines can produce in the liver.




The most important factor in the onset of liver problems is the performance itself productive.




 PRESENTATION LIQUID:




INSTRUCTIONS FOR USE




Provide the dose of 2-3ml /1 liter of water.




The treatment duration should be a minimum of 7 days.


            [description_short] => 

PHITO LOVIL ORNITHOLOGY




Hepato protective totally natural (compound 17 plants)


            [available_now] => 
            [available_later] => 
            [id] => 882
            [id_product] => 882
            [out_of_stock] => 2
            [new] => 0
            [id_product_attribute] => 0
            [quantity_wanted] => 1
            [extraContent] => Array
                (
                    [0] => Array
                        (
                            [title] => 
                            [content] => 
                            [attr] => Array
                                (
                                    [id] => netreviews_tab
                                    [class] => netreviews_tab
                                )

                            [moduleName] => netreviews
                        )

                )

            [allow_oosp] => 0
            [category] => liver-protector-for-pigeons
            [category_name] => Liver Protector for pigeons
            [link] => https://complementosparaaves.com/gb/liver-protector-for-pigeons/882-phito-lovil-ornithology-100-ml.html
            [attribute_price] => 0
            [price_tax_exc] => 10.391389
            [price_without_reduction] => 14.28816
            [reduction] => 2.857632
            [specific_prices] => Array
                (
                    [id_specific_price] => 10126
                    [id_specific_price_rule] => 0
                    [id_cart] => 0
                    [id_product] => 882
                    [id_shop] => 0
                    [id_shop_group] => 0
                    [id_currency] => 0
                    [id_country] => 0
                    [id_group] => 0
                    [id_customer] => 0
                    [id_product_attribute] => 0
                    [price] => -1.000000
                    [from_quantity] => 1
                    [reduction] => 0.200000
                    [reduction_tax] => 1
                    [reduction_type] => percentage
                    [from] => 0000-00-00 00:00:00
                    [to] => 0000-00-00 00:00:00
                    [score] => 32
                )

            [quantity] => 7
            [quantity_all_versions] => 7
            [id_image] => gb-default
            [features] => Array
                (
                )

            [attachments] => Array
                (
                    [0] => Array
                        (
                            [id_product] => 882
                            [id_attachment] => 8
                            [file] => b8fa89e44ccd0ec9bfa61d4031dda19b0cc8fd27
                            [file_name] => DOSSIER ORNITOLOGIA 25juny15.pdf
                            [file_size] => 439456
                            [mime] => application/pdf
                            [id_lang] => 7
                            [name] => INOGAN
                            [description] => 
                        )

                )

            [virtual] => 0
            [pack] => 0
            [packItems] => Array
                (
                )

            [nopackprice] => 0
            [customization_required] => 
            [rate] => 10
            [tax_name] => IVA ES 10%
            [ecotax_rate] => 0
            [unit_price] => 0
            [customizations] => Array
                (
                    [fields] => Array
                        (
                        )

                )

            [id_customization] => 0
            [is_customizable] => 
            [show_quantities] => 
            [quantity_label] => Items
            [quantity_discounts] => Array
                (
                )

            [customer_group_discount] => 0
        )

    [grouped_features] => Array
        (
        )

    [seo_availability] => https://schema.org/InStock
)
1
PHITO LOVIL ORNITHOLOGY 100 ML
-20%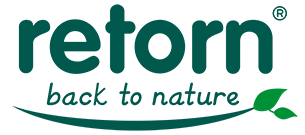 PHITO LOVIL ORNITHOLOGY
Hepato protective totally natural (compound 17 plants)
PHITO LOVIL ORNITHOLOGY
Hepato protective totally natural (compound 17 plants)
Properties:
The liver is involved in over 300 body functions. Among all these functions one of the most important is obtaining energy in addition to protein synthesis, the intervention in the metabolism of fats through the bile secreted by the gallbladder, but also the detoxification and elimination of waste products of metabolism.
Indications:
To improve the performance of your own liver, increase the capacity of regeneration of the liver cells damaged, and facilitating digestion through stimulation of bile secretion.
Laboratory tests and field made in Asia, England and some also in Austria have confirmed the extraordinary effectiveness of this mixture of plants. PHITO LOVIL LIQUID acts in all cases as:
- Lack of appetite
- Inadequate use of food
- Poor growth or reduced weight gain
- Reductions in production (caused by liver problems or of an unknown nature).
- Accompanied to any treatment to prevent the damage that medicines can produce in the liver.
The most important factor in the onset of liver problems is the performance itself productive.
PRESENTATION LIQUID:
INSTRUCTIONS FOR USE
Provide the dose of 2-3ml /1 liter of water.
The treatment duration should be a minimum of 7 days.
Otros productos de la misma categoría: