Royal Canin Adult 8+ Mini, 2 kg
-100%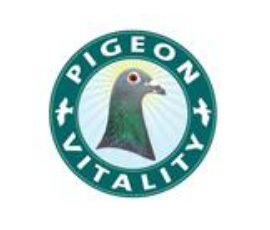 Royal Canin Mini Adult 8 + is a high-quality dry food for dogs size mini from the age of 8 years
The I think dry Royal Canin Mini Adult 8 is a complete food and balanced for dogs of breed mini ( 1 to 10 kg), and from 8 years of age
This food provides the necessary nutrients to maintain the vitality and energy that characterizes the small race.
Rich in vitamins, amino acids and antioxidants, so that our small dog is still in full form on their stage of maturity, from the age of 8

To avoid disorders such as obesity or heart problems, this I think is low in fat and contains high-quality protein with a low glycemic content.
Also, the L-carnitine prevents the accumulation of fat by promoting your metabolism and helps you stay in your ideal weight. In addition, all its ingredients have the necessary fiber and are digestible to protect your digestive tract, and contains EPA-DHA that prevents the intestines to become inflamed producing discomfort in the dog.


Therefore, I think a completely balanced for the daily feeding of our dog's cut mini and may for 8 years
Dosing for guidance
Leave at the disposal of the dog's water clean and fresh
| Adult Weight | Without exercise | Exercise (less than 1h/day) | Exercise (more than 1h/day) |
| --- | --- | --- | --- |
| 2 kg | 40 g | 46 g | 53 g |
| 3 kg | 54 g | 63 g | 72 g |
| 4 kg | 67 g | 78 g | 89 g |
| 5 kg | 80 g | 92 g | 105 g |
| 6 kg | 91 g | 106 g | 120 g |
| 7 kg | 103 g | 119 g | 135 g |
| 8 kg | 114 g | 131 g | 149 g |
| 9 kg | 124 g | 144 g | 163 g |
| 10 kg | 134 g | 155 g | 177 g |
Otros productos de la misma categoría: