Royal Canin Mini 12+ Ageing 1.5 kg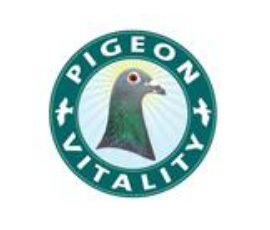 Royal Canin Mini Ageing 12 +, dry food for dogs, size-mini (1 to 10 kg) and more than 12 years
The I think dry Royal Canin Mini Ageing 12 is indicated for adult dogs of small breeds (between 1 kg and 10 kg weight) to from 12 years.
Royal Canin has developed this I think thinking of our dogs in old age, for his hair, teeth and bones to stay strong and healthy

Croquettes Royal Canin Mini Ageing 12 + are designed to their mouths, preventing the formation of tartar, and adding flavor, but not fat, to avoid the tendency to become overweight that have small breeds at this stage of your life
Its complex patented antioxidants and amino acids that strengthen their natural defenses and keeps them healthy for more years, preventing the cellular degeneration and helping them to age successfully.
It also helps your joints stay in shape and to the strengthening of the bone system. And with the source of vitamins and minerals that gives your skin and their coats retain the health.
Thanks to its high content in phosphorus, with Royal Canin senior dogs of breeds very small keep your kidney health, and avoid possible cases of constipation, the ingredients of easy assimilation. The quality and smell of their stools also improved with the selection of cereals rich in fiber.
Royal Canin Mini Ageing 12 is reinforced with taurine to prevent the possible heart diseases that may be in these ages. And with its formula of nutrients and its exquisite flavor, coupled with the practice of daily exercise, your dog will feel healthy and care and with the healthy heart.
Dosing for guidance
Always have available dog's water clean and fresh
 
Activity
Adult weight
Without exercise
Exercise (less than 1h/day)
2 kg
42 g
48 g
3 kg
57 g
66 g
4 kg
70 g
81 g
5 kg
83 g
96 g
6 kg
95 g
110 g
7 kg
107 g
124 g
8 kg
118 g
137 g
9 kg
129 g
149 g
10 kg
140 g
162 g
Otros productos de la misma categoría: