Crispy Muesli guinea 1kg Versele-Laga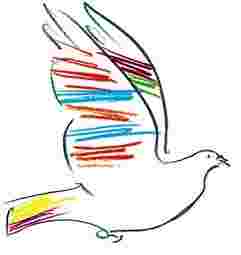 I think full Crispy Muesli Guinea Pigs of Versele-Laga for guinea pigs, rich in fiber and in a format of 1 kilo
Crispy Muesli Rabbits for rabbits, dwarf rabbits interior is a complete food, tasty and rich in fiber that contains delicious stalks of hay, flakes of many kinds, and vegetables... it Supervegetariano! It is a mixture varied and exquisite for your beloved pet. Thanks to the grain "Happy & Healthy" which contains, Crispy Muesli includes all the nutrients your rabbit needs to live a long time happy and enjoying good health. The composition rich in fiber keeps the intestines and teeth in great shape. With additional vegetables to give a delicious taste.
This product is sold in Fresh Pack, 1 kg or 2,75 kg with self seal closure & window. It also occurs in bags of 20 kg, Crispy Muesli Rabbits / rabbits are easily recognized in the shops by its striking packaging, of intense green colour. Don't think twice, take a bottle home to try it out. Your rabbit will thank you for it.
Mode of employment
Put your pet a maximum of 50 g per day in the case of rabbits dwarf and small; and a maximum of 80 g in the case of rabbits of medium size. Reduce the amount of I think main when you get too Crispy Snacks (max. the 25 % of the ration total).
Change the feed and the drinking water all day.
Put always fresh hay and water in abundance.
Components
Analytical constituents: Protein 16% , fat content 3,5%, crude cellulose 14%, crude ash 7%, calcium 1,1%, Phosphorus 0.55 per cent
Nutritional additives: Vitamin A
11.100
IU/kg

Vitamin D3
1.100
IU/kg

Vitamin E
78
mg/kg

E1 (iron)
97
mg/kg

E2 (iodine)
2
mg/kg

E4 (copper)
10
mg/kg

E5 (manganese)
73
mg/kg

E6 (zinc)
70
mg/kg

E8 (selenium)
0,19
mg/kg

Dye(s)
  
  

Antioxidant(s)
  
  




Composition

By-products of plant origin
 
  

Cereals
 
  

Legumes
10
%

Minerals
 
  

Seeds
 
  
Otros productos de la misma categoría: