Array
(
    [id_shop_default] => 1
    [id_manufacturer] => 6
    [id_supplier] => 0
    [reference] => 422015
    [supplier_reference] => 
    [location] => 
    [width] => 0.000000
    [height] => 0.000000
    [depth] => 0.000000
    [weight] => 3.000000
    [quantity_discount] => 0
    [ean13] => 5410340220153
    [isbn] => 
    [upc] => 
    [cache_is_pack] => 0
    [cache_has_attachments] => 0
    [is_virtual] => 0
    [state] => 1
    [additional_delivery_times] => 1
    [delivery_in_stock] => 
    [delivery_out_stock] => 
    [id_category_default] => 254
    [id_tax_rules_group] => 68
    [on_sale] => 0
    [online_only] => 0
    [ecotax] => Array
        (
            [value] => €0.00
            [amount] => 0
            [rate] => 0
        )

    [minimal_quantity] => 1
    [low_stock_threshold] => 
    [low_stock_alert] => 0
    [price] => €33.20
    [wholesale_price] => 22.140000
    [unity] => 
    [unit_price_ratio] => 0.000000
    [additional_shipping_cost] => 0.00
    [customizable] => 0
    [text_fields] => 0
    [uploadable_files] => 0
    [redirect_type] => 404
    [id_type_redirected] => 0
    [available_for_order] => 1
    [available_date] => 0000-00-00
    [show_condition] => 0
    [condition] => 
    [show_price] => 1
    [indexed] => 1
    [visibility] => both
    [cache_default_attribute] => 0
    [advanced_stock_management] => 0
    [date_add] => 2017-02-09 12:29:40
    [date_upd] => 2019-10-20 13:59:07
    [pack_stock_type] => 3
    [meta_description] => Nutribird slurry A21 - 3KG. Versele Laga
    [meta_keywords] => 
    [meta_title] => Nutribird slurry A21 - 3KG. Versele Laga
    [link_rewrite] => nutribird-slurry-a21-3kg-versele-laga
    [name] => Nutribird slurry A21 - 3KG. Versele Laga
    [description] => 

MODE OF EMPLOYMENT:




The pasta NutriBird A 21 for the hand-rearing is prepared by adding boiled water.




The proportions of the mixture depend on the age of the chick and must be followed to the letter. Use the table below to prepare the pasta. It is advisable to carefully measure the quantities in the first preparations.




Mix in a small container the amounts recommended in the table of the paste of breeding NutriBird A 21 with hot water. In view of the harmful bacteria that may contain tap water, it is very advisable to boil water before use or use bottled water.




Mix vigorously the dough. Let it sit for a minute. If prepared properly, is just getting a thick porridge. Leave to cool the slurry resulting to 37°C.




Before administration, remove again well to prevent separation of the water and the pasta.




Attention: the slurry has to be freshly prepared for each meal. Thus, it is appropriate to prepare the food in small quantities.




Age Volume 21 Water Hatching – day 2 1 part 6 parts Day 2 - day 3 1 part 5 parts Day 3 - day 4 1 part 4 parts Day 4 - day 5 1 part 3 parts Day 5 - weaning 1 part 2 - to 2.5 servings INGREDIENTS: - bakery Products - Extracts-of-vegetable protein - by-Products of vegetable - Oils and fats - Minerals - Vitamins - Methionine - Lysine - Yeast - Trace elements - Probiotic (lactobacillus sp.) - Enzymes


    [description_short] => 

NutriBird A 21 is a complete food for hand-rearing of all birds baby.




Compound scientifically for optimum growth.


    [available_now] => 
    [available_later] => 
    [id] => 1636
    [id_product] => 1636
    [out_of_stock] => 2
    [new] => 0
    [id_product_attribute] => 0
    [quantity_wanted] => 1
    [extraContent] => Array
        (
            [0] => Array
                (
                    [title] => verified reviews(3)
                    [content] => 






   



 
       

      
      


   
               


            


               Anonymous 
               published the 21/05/2019 
               following an order made on 21/05/2019
            



         

            


               Buena relación calidad/precio                                
            


            
            
             
            
            


         


            


               Anonymous 
               published the 22/03/2019 
               following an order made on 22/03/2019
            



         

            


               ya lo he comprado muchas veces. es lo que nosotros usamos desde hace años para empapillar pájaros. buena marca                                
            


            
            
             
            
            


         

 
  
    


                    [attr] => Array
                        (
                            [id] => netreviews_tab
                            [class] => netreviews_tab
                        )

                    [moduleName] => netreviews
                )

        )

    [allow_oosp] => 0
    [category] => pasta-cria
    [category_name] => Pasta cria
    [link] => https://complementosparaaves.com/gb/pasta-cria/1636-nutribird-slurry-a21-3kg-versele-laga.html
    [attribute_price] => 0
    [price_tax_exc] => 30.181818
    [price_without_reduction] => 33.2
    [reduction] => 0
    [specific_prices] => 
    [quantity] => -3
    [quantity_all_versions] => -3
    [id_image] => gb-default
    [features] => Array
        (
        )

    [attachments] => Array
        (
        )

    [virtual] => 0
    [pack] => 0
    [packItems] => Array
        (
        )

    [nopackprice] => 0
    [customization_required] => 
    [rate] => 10
    [tax_name] => IVA ES 10%
    [ecotax_rate] => 0
    [unit_price] => 
    [customizations] => Array
        (
            [fields] => Array
                (
                )

        )

    [id_customization] => 0
    [is_customizable] => 
    [show_quantities] => 
    [quantity_label] => Item
    [quantity_discounts] => Array
        (
        )

    [customer_group_discount] => 0
    [attributes] => Array
        (
        )

    [weight_unit] => kg
    [images] => Array
        (
            [0] => Array
                (
                    [bySize] => Array
                        (
                            [small_default] => Array
                                (
                                    [url] => https://complementosparaaves.com/2497-small_default/nutribird-slurry-a21-3kg-versele-laga.jpg
                                    [width] => 98
                                    [height] => 98
                                )

                            [cart_default] => Array
                                (
                                    [url] => https://complementosparaaves.com/2497-cart_default/nutribird-slurry-a21-3kg-versele-laga.jpg
                                    [width] => 125
                                    [height] => 125
                                )

                            [home_default] => Array
                                (
                                    [url] => https://complementosparaaves.com/2497-home_default/nutribird-slurry-a21-3kg-versele-laga.jpg
                                    [width] => 250
                                    [height] => 250
                                )

                            [medium_category] => Array
                                (
                                    [url] => https://complementosparaaves.com/2497-medium_category/nutribird-slurry-a21-3kg-versele-laga.jpg
                                    [width] => 490
                                    [height] => 350
                                )

                            [medium_default] => Array
                                (
                                    [url] => https://complementosparaaves.com/2497-medium_default/nutribird-slurry-a21-3kg-versele-laga.jpg
                                    [width] => 452
                                    [height] => 452
                                )

                            [large_default] => Array
                                (
                                    [url] => https://complementosparaaves.com/2497-large_default/nutribird-slurry-a21-3kg-versele-laga.jpg
                                    [width] => 800
                                    [height] => 800
                                )

                        )

                    [small] => Array
                        (
                            [url] => https://complementosparaaves.com/2497-small_default/nutribird-slurry-a21-3kg-versele-laga.jpg
                            [width] => 98
                            [height] => 98
                        )

                    [medium] => Array
                        (
                            [url] => https://complementosparaaves.com/2497-medium_category/nutribird-slurry-a21-3kg-versele-laga.jpg
                            [width] => 490
                            [height] => 350
                        )

                    [large] => Array
                        (
                            [url] => https://complementosparaaves.com/2497-large_default/nutribird-slurry-a21-3kg-versele-laga.jpg
                            [width] => 800
                            [height] => 800
                        )

                    [legend] => Nutribird slurry A21 - 3KG. Versele Laga
                    [cover] => 1
                    [id_image] => 2497
                    [position] => 1
                    [associatedVariants] => Array
                        (
                        )

                )

        )

    [cover] => Array
        (
            [bySize] => Array
                (
                    [small_default] => Array
                        (
                            [url] => https://complementosparaaves.com/2497-small_default/nutribird-slurry-a21-3kg-versele-laga.jpg
                            [width] => 98
                            [height] => 98
                        )

                    [cart_default] => Array
                        (
                            [url] => https://complementosparaaves.com/2497-cart_default/nutribird-slurry-a21-3kg-versele-laga.jpg
                            [width] => 125
                            [height] => 125
                        )

                    [home_default] => Array
                        (
                            [url] => https://complementosparaaves.com/2497-home_default/nutribird-slurry-a21-3kg-versele-laga.jpg
                            [width] => 250
                            [height] => 250
                        )

                    [medium_category] => Array
                        (
                            [url] => https://complementosparaaves.com/2497-medium_category/nutribird-slurry-a21-3kg-versele-laga.jpg
                            [width] => 490
                            [height] => 350
                        )

                    [medium_default] => Array
                        (
                            [url] => https://complementosparaaves.com/2497-medium_default/nutribird-slurry-a21-3kg-versele-laga.jpg
                            [width] => 452
                            [height] => 452
                        )

                    [large_default] => Array
                        (
                            [url] => https://complementosparaaves.com/2497-large_default/nutribird-slurry-a21-3kg-versele-laga.jpg
                            [width] => 800
                            [height] => 800
                        )

                )

            [small] => Array
                (
                    [url] => https://complementosparaaves.com/2497-small_default/nutribird-slurry-a21-3kg-versele-laga.jpg
                    [width] => 98
                    [height] => 98
                )

            [medium] => Array
                (
                    [url] => https://complementosparaaves.com/2497-medium_category/nutribird-slurry-a21-3kg-versele-laga.jpg
                    [width] => 490
                    [height] => 350
                )

            [large] => Array
                (
                    [url] => https://complementosparaaves.com/2497-large_default/nutribird-slurry-a21-3kg-versele-laga.jpg
                    [width] => 800
                    [height] => 800
                )

            [legend] => Nutribird slurry A21 - 3KG. Versele Laga
            [cover] => 1
            [id_image] => 2497
            [position] => 1
            [associatedVariants] => Array
                (
                )

        )

    [url] => https://complementosparaaves.com/gb/pasta-cria/1636-nutribird-slurry-a21-3kg-versele-laga.html
    [canonical_url] => https://complementosparaaves.com/gb/pasta-cria/1636-nutribird-slurry-a21-3kg-versele-laga.html
    [has_discount] => 
    [discount_type] => 
    [discount_percentage] => 
    [discount_percentage_absolute] => 
    [discount_amount] => 
    [discount_amount_to_display] => 
    [price_amount] => 33.2
    [regular_price_amount] => 33.2
    [regular_price] => €33.20
    [discount_to_display] => 
    [unit_price_full] => 
    [add_to_cart_url] => 
    [main_variants] => Array
        (
        )

    [flags] => Array
        (
        )

    [labels] => Array
        (
            [tax_short] => (VAT incl.)
            [tax_long] => VAT included
        )

    [show_availability] => 1
    [availability_message] => Out-of-Stock
    [availability_date] => 
    [availability] => unavailable
    [delivery_information] => 
    [reference_to_display] => 422015
    [embedded_attributes] => Array
        (
            [id_shop_default] => 1
            [id_manufacturer] => 6
            [id_supplier] => 0
            [reference] => 422015
            [is_virtual] => 0
            [delivery_in_stock] => 
            [delivery_out_stock] => 
            [id_category_default] => 254
            [on_sale] => 0
            [online_only] => 0
            [ecotax] => 0
            [minimal_quantity] => 1
            [low_stock_threshold] => 
            [low_stock_alert] => 0
            [price] => 33.2
            [unity] => 
            [unit_price_ratio] => 0.000000
            [additional_shipping_cost] => 0.00
            [customizable] => 0
            [text_fields] => 0
            [uploadable_files] => 0
            [redirect_type] => 404
            [id_type_redirected] => 0
            [available_for_order] => 1
            [available_date] => 0000-00-00
            [show_condition] => 0
            [condition] => new
            [show_price] => 1
            [indexed] => 1
            [visibility] => both
            [cache_default_attribute] => 0
            [advanced_stock_management] => 0
            [date_add] => 2017-02-09 12:29:40
            [date_upd] => 2019-10-20 13:59:07
            [pack_stock_type] => 3
            [meta_description] => Nutribird slurry A21 - 3KG. Versele Laga
            [meta_keywords] => 
            [meta_title] => Nutribird slurry A21 - 3KG. Versele Laga
            [link_rewrite] => nutribird-slurry-a21-3kg-versele-laga
            [name] => Nutribird slurry A21 - 3KG. Versele Laga
            [description] => 

MODE OF EMPLOYMENT:




The pasta NutriBird A 21 for the hand-rearing is prepared by adding boiled water.




The proportions of the mixture depend on the age of the chick and must be followed to the letter. Use the table below to prepare the pasta. It is advisable to carefully measure the quantities in the first preparations.




Mix in a small container the amounts recommended in the table of the paste of breeding NutriBird A 21 with hot water. In view of the harmful bacteria that may contain tap water, it is very advisable to boil water before use or use bottled water.




Mix vigorously the dough. Let it sit for a minute. If prepared properly, is just getting a thick porridge. Leave to cool the slurry resulting to 37°C.




Before administration, remove again well to prevent separation of the water and the pasta.




Attention: the slurry has to be freshly prepared for each meal. Thus, it is appropriate to prepare the food in small quantities.




Age Volume 21 Water Hatching – day 2 1 part 6 parts Day 2 - day 3 1 part 5 parts Day 3 - day 4 1 part 4 parts Day 4 - day 5 1 part 3 parts Day 5 - weaning 1 part 2 - to 2.5 servings INGREDIENTS: - bakery Products - Extracts-of-vegetable protein - by-Products of vegetable - Oils and fats - Minerals - Vitamins - Methionine - Lysine - Yeast - Trace elements - Probiotic (lactobacillus sp.) - Enzymes


            [description_short] => 

NutriBird A 21 is a complete food for hand-rearing of all birds baby.




Compound scientifically for optimum growth.


            [available_now] => 
            [available_later] => 
            [id] => 1636
            [id_product] => 1636
            [out_of_stock] => 2
            [new] => 0
            [id_product_attribute] => 0
            [quantity_wanted] => 1
            [extraContent] => Array
                (
                    [0] => Array
                        (
                            [title] => verified reviews(3)
                            [content] => 






   



 
       

      
      


   
               


            


               Anonymous 
               published the 21/05/2019 
               following an order made on 21/05/2019
            



         

            


               Buena relación calidad/precio                                
            


            
            
             
            
            


         


            


               Anonymous 
               published the 22/03/2019 
               following an order made on 22/03/2019
            



         

            


               ya lo he comprado muchas veces. es lo que nosotros usamos desde hace años para empapillar pájaros. buena marca                                
            


            
            
             
            
            


         

 
  
    


                            [attr] => Array
                                (
                                    [id] => netreviews_tab
                                    [class] => netreviews_tab
                                )

                            [moduleName] => netreviews
                        )

                )

            [allow_oosp] => 0
            [category] => pasta-cria
            [category_name] => Pasta cria
            [link] => https://complementosparaaves.com/gb/pasta-cria/1636-nutribird-slurry-a21-3kg-versele-laga.html
            [attribute_price] => 0
            [price_tax_exc] => 30.181818
            [price_without_reduction] => 33.2
            [reduction] => 0
            [specific_prices] => 
            [quantity] => -3
            [quantity_all_versions] => -3
            [id_image] => gb-default
            [features] => Array
                (
                )

            [attachments] => Array
                (
                )

            [virtual] => 0
            [pack] => 0
            [packItems] => Array
                (
                )

            [nopackprice] => 0
            [customization_required] => 
            [rate] => 10
            [tax_name] => IVA ES 10%
            [ecotax_rate] => 0
            [unit_price] => 0
            [customizations] => Array
                (
                    [fields] => Array
                        (
                        )

                )

            [id_customization] => 0
            [is_customizable] => 
            [show_quantities] => 
            [quantity_label] => Item
            [quantity_discounts] => Array
                (
                )

            [customer_group_discount] => 0
        )

    [grouped_features] => Array
        (
        )

    [seo_availability] => https://schema.org/OutOfStock
)
1
Nutribird slurry A21 - 3KG. Versele Laga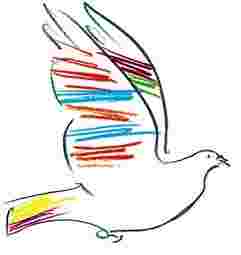 NutriBird A 21 is a complete food for hand-rearing of all birds baby.
Compound scientifically for optimum growth.
MODE OF EMPLOYMENT:
The pasta NutriBird A 21 for the hand-rearing is prepared by adding boiled water.
The proportions of the mixture depend on the age of the chick and must be followed to the letter. Use the table below to prepare the pasta. It is advisable to carefully measure the quantities in the first preparations.
Mix in a small container the amounts recommended in the table of the paste of breeding NutriBird A 21 with hot water. In view of the harmful bacteria that may contain tap water, it is very advisable to boil water before use or use bottled water.
Mix vigorously the dough. Let it sit for a minute. If prepared properly, is just getting a thick porridge. Leave to cool the slurry resulting to 37°C.
Before administration, remove again well to prevent separation of the water and the pasta.
Attention: the slurry has to be freshly prepared for each meal. Thus, it is appropriate to prepare the food in small quantities.
Age Volume 21 Water Hatching – day 2 1 part 6 parts Day 2 - day 3 1 part 5 parts Day 3 - day 4 1 part 4 parts Day 4 - day 5 1 part 3 parts Day 5 - weaning 1 part 2 - to 2.5 servings INGREDIENTS: - bakery Products - Extracts-of-vegetable protein - by-Products of vegetable - Oils and fats - Minerals - Vitamins - Methionine - Lysine - Yeast - Trace elements - Probiotic (lactobacillus sp.) - Enzymes
Anonymous published the 21/05/2019 following an order made on 21/05/2019
Buena relación calidad/precio
Anonymous published the 22/03/2019 following an order made on 22/03/2019
ya lo he comprado muchas veces. es lo que nosotros usamos desde hace años para empapillar pájaros. buena marca
Otros productos de la misma categoría: