Pineta Vanity , 21% Protein
-7%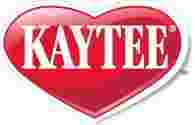 Our Pasta contains substances of natural origin and/or vegetable that help to improves the state of intestinal health.
The proper functioning of the intestines is of fundamental importance for the proper development of the birds.
Pasta semi-dry Vanity Food with a high capacity of absorption.
Does not alter the color.
It can be moist, you can mix in seeds germinated or cooked, with fruits, vegetables, etc ..
It is a food that provides nutritional elements of high value to the harmonious development level and skeletal muscle and to the moves perfect.
Contains special touches and seeds, medicinal herbs and pastures. Very appetizing to the bird. We Recommended: Ideal for breeding, weaning and Moulting. Use: As or slightly damp cloth, you can also add boiled eggs, germinated seeds, or cooked and grated apple can be added freely.
Ingredients:
Products of cereal grains, products of other seeds and fruits, products of other plants, products of oil seeds, oleaginous fruits, products of the processing industry of sugar beet, oils and fats, seeds, dairy products, yeast, minerals.
Nutritional value per kg:
Protein 21%
Fat 10%
Vitamin A / Vitamin A 4.700
U. I. Vitamin D3 / Vitamin D3 240
U. I Vitamin E / Vitamin E 30 mg
Vitamin K / Vitamin K 30 mg
Choline / Choline 750 mg
Vitamin B2 / Vitamin B2 125 mg
Vitamin PP / Vitamin PP 30 mg
Calcium D-Pant. / Calcium D-Pantothenate 150 mg
B6 vitamin / Vitamin B6 10 mg
Vitamin H / Vitamin H 0.10 mg
Vitamin B1 / Vitamin B1 10,46 mg
Folic acid / Folic Acid 1.1 mg
Vitamin B12 / Vitamin B12 0.24 mg
Vitamin C / Vitamin C 680 mg
Acido Aspartico / Aspartic Acid, 3.434 mg
Acido Glutammico / 'trjo Acid 3.661 mg
Leucine / Leucine 7.410 mg
Lysine / Lysine 5.930 mg
Threonine / Threonine 3.951 mg
Isoleucine / Isoleucine 5 .335 m g
Valine / Valine 6 00 m g
Fenilanina / Phenylanine 4.740 mg
Tyrosine / Tyrosine 3.210 mg
Arginine / Arginine 7.410 mg
Cystine / Cystine 1.480 mg
Glycine / Glycine 5 .335 m g
Tryptophan / Tryptophan 1 .280 m g
Istidina / Histidine 2 .470 m g
Serine / Serine 2970 mg
Proline / Proline 8.819 mg
Methionine / Methionine 2.300 mg
Ferro / Iron 3,18 mg
Rame / Copper 3,30 mg
Zinco / Zinc 5 m g
Manganese / Manganese 3 mg
Cobalt / Cobalt 0.20 mg
Iodio / Iodine 0.5 mg
Calcium / Calcium 20 mg
Be the first to ask a question about this product!
Otros productos de la misma categoría: