Array
(
    [id_shop_default] => 1
    [id_manufacturer] => 36
    [id_supplier] => 0
    [reference] => 
    [supplier_reference] => 
    [location] => 
    [width] => 0.000000
    [height] => 0.000000
    [depth] => 0.000000
    [weight] => 0.250000
    [quantity_discount] => 0
    [ean13] => 8033407110623
    [isbn] => 
    [upc] => 
    [cache_is_pack] => 0
    [cache_has_attachments] => 0
    [is_virtual] => 0
    [state] => 1
    [additional_delivery_times] => 1
    [delivery_in_stock] => 
    [delivery_out_stock] => 
    [id_category_default] => 28
    [id_tax_rules_group] => 68
    [on_sale] => 0
    [online_only] => 0
    [ecotax] => Array
        (
            [value] => €0.00
            [amount] => 0
            [rate] => 0
        )

    [minimal_quantity] => 1
    [low_stock_threshold] => 
    [low_stock_alert] => 0
    [price] => €24.38
    [wholesale_price] => 0.000000
    [unity] => 
    [unit_price_ratio] => 0.000000
    [additional_shipping_cost] => 0.00
    [customizable] => 0
    [text_fields] => 0
    [uploadable_files] => 0
    [redirect_type] => 404
    [id_type_redirected] => 0
    [available_for_order] => 1
    [available_date] => 0000-00-00
    [show_condition] => 0
    [condition] => 
    [show_price] => 1
    [indexed] => 1
    [visibility] => both
    [cache_default_attribute] => 0
    [advanced_stock_management] => 0
    [date_add] => 2018-01-18 12:19:45
    [date_upd] => 2019-11-22 12:31:35
    [pack_stock_type] => 3
    [meta_description] => pineta bruni oxidato poteniador of the eumelanina and pheomelanin
    [meta_keywords] => 
    [meta_title] => pineta bruini oxidato 250 gr
    [link_rewrite] => pineta-bruni-oxidato-250-gr
    [name] => PINETA BRUNI OXIDATO 250 GR
    [description] => 

Optimizes the coloration of the birds fawns favoring the maximum development of pheomelanin and eumelanina.




It is a nutritional supplement essential for those who want to obtain the maximum expression in the colouring of the melanins of their champions.




Naturally stimulates the body in the production of pigments fawns and blacks in subjects genetically predisposed. It is recommended both for oxidized and for diluted as it does not alter the structural features of the plumage but it improves the expression.




It is indicated during the period of pelecho to get a plumage silky and velvety. BRUNI, associated with Vell BRILL, fully satisfies all the requirements of the birds during the molting period.




We must supply the formula from before they are born the chicks until the end of the move




www.compementosparaaves.com


    [description_short] => 

Bruni oxidato is a complementary food that promotes the development of eumelanina and pheomelanin in ornamental birds


    [available_now] => 
    [available_later] => 
    [id] => 2286
    [id_product] => 2286
    [out_of_stock] => 2
    [new] => 0
    [id_product_attribute] => 0
    [quantity_wanted] => 1
    [extraContent] => Array
        (
            [0] => Array
                (
                    [title] => 
                    [content] => 
                    [attr] => Array
                        (
                            [id] => netreviews_tab
                            [class] => netreviews_tab
                        )

                    [moduleName] => netreviews
                )

        )

    [allow_oosp] => 0
    [category] => pigmentation-for-birds
    [category_name] => Pigmentation for birds
    [link] => https://complementosparaaves.com/gb/pigmentation-for-birds/2286-pineta-bruni-oxidato-250-gr.html
    [attribute_price] => 0
    [price_tax_exc] => 22.161818
    [price_without_reduction] => 24.378
    [reduction] => 0
    [specific_prices] => Array
        (
            [id_specific_price] => 39681
            [id_specific_price_rule] => 0
            [id_cart] => 0
            [id_product] => 2286
            [id_shop] => 0
            [id_shop_group] => 0
            [id_currency] => 0
            [id_country] => 0
            [id_group] => 0
            [id_customer] => 0
            [id_product_attribute] => 0
            [price] => -1.000000
            [from_quantity] => 1
            [reduction] => 0.000000
            [reduction_tax] => 1
            [reduction_type] => amount
            [from] => 0000-00-00 00:00:00
            [to] => 0000-00-00 00:00:00
            [score] => 32
        )

    [quantity] => 7
    [quantity_all_versions] => 7
    [id_image] => gb-default
    [features] => Array
        (
        )

    [attachments] => Array
        (
        )

    [virtual] => 0
    [pack] => 0
    [packItems] => Array
        (
        )

    [nopackprice] => 0
    [customization_required] => 
    [rate] => 10
    [tax_name] => IVA ES 10%
    [ecotax_rate] => 0
    [unit_price] => 
    [customizations] => Array
        (
            [fields] => Array
                (
                )

        )

    [id_customization] => 0
    [is_customizable] => 
    [show_quantities] => 
    [quantity_label] => Items
    [quantity_discounts] => Array
        (
        )

    [customer_group_discount] => 0
    [attributes] => Array
        (
        )

    [weight_unit] => kg
    [images] => Array
        (
            [0] => Array
                (
                    [bySize] => Array
                        (
                            [small_default] => Array
                                (
                                    [url] => https://complementosparaaves.com/2987-small_default/pineta-bruni-oxidato-250-gr.jpg
                                    [width] => 98
                                    [height] => 98
                                )

                            [cart_default] => Array
                                (
                                    [url] => https://complementosparaaves.com/2987-cart_default/pineta-bruni-oxidato-250-gr.jpg
                                    [width] => 125
                                    [height] => 125
                                )

                            [home_default] => Array
                                (
                                    [url] => https://complementosparaaves.com/2987-home_default/pineta-bruni-oxidato-250-gr.jpg
                                    [width] => 250
                                    [height] => 250
                                )

                            [medium_category] => Array
                                (
                                    [url] => https://complementosparaaves.com/2987-medium_category/pineta-bruni-oxidato-250-gr.jpg
                                    [width] => 490
                                    [height] => 350
                                )

                            [medium_default] => Array
                                (
                                    [url] => https://complementosparaaves.com/2987-medium_default/pineta-bruni-oxidato-250-gr.jpg
                                    [width] => 452
                                    [height] => 452
                                )

                            [large_default] => Array
                                (
                                    [url] => https://complementosparaaves.com/2987-large_default/pineta-bruni-oxidato-250-gr.jpg
                                    [width] => 800
                                    [height] => 800
                                )

                        )

                    [small] => Array
                        (
                            [url] => https://complementosparaaves.com/2987-small_default/pineta-bruni-oxidato-250-gr.jpg
                            [width] => 98
                            [height] => 98
                        )

                    [medium] => Array
                        (
                            [url] => https://complementosparaaves.com/2987-medium_category/pineta-bruni-oxidato-250-gr.jpg
                            [width] => 490
                            [height] => 350
                        )

                    [large] => Array
                        (
                            [url] => https://complementosparaaves.com/2987-large_default/pineta-bruni-oxidato-250-gr.jpg
                            [width] => 800
                            [height] => 800
                        )

                    [legend] => PINETA BRUNI OXIDATO 250 GR
                    [cover] => 1
                    [id_image] => 2987
                    [position] => 1
                    [associatedVariants] => Array
                        (
                        )

                )

        )

    [cover] => Array
        (
            [bySize] => Array
                (
                    [small_default] => Array
                        (
                            [url] => https://complementosparaaves.com/2987-small_default/pineta-bruni-oxidato-250-gr.jpg
                            [width] => 98
                            [height] => 98
                        )

                    [cart_default] => Array
                        (
                            [url] => https://complementosparaaves.com/2987-cart_default/pineta-bruni-oxidato-250-gr.jpg
                            [width] => 125
                            [height] => 125
                        )

                    [home_default] => Array
                        (
                            [url] => https://complementosparaaves.com/2987-home_default/pineta-bruni-oxidato-250-gr.jpg
                            [width] => 250
                            [height] => 250
                        )

                    [medium_category] => Array
                        (
                            [url] => https://complementosparaaves.com/2987-medium_category/pineta-bruni-oxidato-250-gr.jpg
                            [width] => 490
                            [height] => 350
                        )

                    [medium_default] => Array
                        (
                            [url] => https://complementosparaaves.com/2987-medium_default/pineta-bruni-oxidato-250-gr.jpg
                            [width] => 452
                            [height] => 452
                        )

                    [large_default] => Array
                        (
                            [url] => https://complementosparaaves.com/2987-large_default/pineta-bruni-oxidato-250-gr.jpg
                            [width] => 800
                            [height] => 800
                        )

                )

            [small] => Array
                (
                    [url] => https://complementosparaaves.com/2987-small_default/pineta-bruni-oxidato-250-gr.jpg
                    [width] => 98
                    [height] => 98
                )

            [medium] => Array
                (
                    [url] => https://complementosparaaves.com/2987-medium_category/pineta-bruni-oxidato-250-gr.jpg
                    [width] => 490
                    [height] => 350
                )

            [large] => Array
                (
                    [url] => https://complementosparaaves.com/2987-large_default/pineta-bruni-oxidato-250-gr.jpg
                    [width] => 800
                    [height] => 800
                )

            [legend] => PINETA BRUNI OXIDATO 250 GR
            [cover] => 1
            [id_image] => 2987
            [position] => 1
            [associatedVariants] => Array
                (
                )

        )

    [url] => https://complementosparaaves.com/gb/pigmentation-for-birds/2286-pineta-bruni-oxidato-250-gr.html
    [canonical_url] => https://complementosparaaves.com/gb/pigmentation-for-birds/2286-pineta-bruni-oxidato-250-gr.html
    [has_discount] => 
    [discount_type] => amount
    [discount_percentage] => 0%
    [discount_percentage_absolute] => 0%
    [discount_amount] => €0.00
    [discount_amount_to_display] => -€0.00
    [price_amount] => 24.38
    [regular_price_amount] => 24.378
    [regular_price] => €24.38
    [discount_to_display] => €0.00
    [unit_price_full] => 
    [add_to_cart_url] => https://complementosparaaves.com/gb/shopping-cart?add=1&id_product=2286&id_product_attribute=0&token=04d21c9a4a71f5641c4dd447c565cda3
    [main_variants] => Array
        (
        )

    [flags] => Array
        (
        )

    [labels] => Array
        (
            [tax_short] => (VAT incl.)
            [tax_long] => VAT included
        )

    [show_availability] => 1
    [availability_date] => 
    [availability_message] => 
    [availability] => available
    [delivery_information] => 
    [embedded_attributes] => Array
        (
            [id_shop_default] => 1
            [id_manufacturer] => 36
            [id_supplier] => 0
            [reference] => 
            [is_virtual] => 0
            [delivery_in_stock] => 
            [delivery_out_stock] => 
            [id_category_default] => 28
            [on_sale] => 0
            [online_only] => 0
            [ecotax] => 0
            [minimal_quantity] => 1
            [low_stock_threshold] => 
            [low_stock_alert] => 0
            [price] => 24.38
            [unity] => 
            [unit_price_ratio] => 0.000000
            [additional_shipping_cost] => 0.00
            [customizable] => 0
            [text_fields] => 0
            [uploadable_files] => 0
            [redirect_type] => 404
            [id_type_redirected] => 0
            [available_for_order] => 1
            [available_date] => 0000-00-00
            [show_condition] => 0
            [condition] => new
            [show_price] => 1
            [indexed] => 1
            [visibility] => both
            [cache_default_attribute] => 0
            [advanced_stock_management] => 0
            [date_add] => 2018-01-18 12:19:45
            [date_upd] => 2019-11-22 12:31:35
            [pack_stock_type] => 3
            [meta_description] => pineta bruni oxidato poteniador of the eumelanina and pheomelanin
            [meta_keywords] => 
            [meta_title] => pineta bruini oxidato 250 gr
            [link_rewrite] => pineta-bruni-oxidato-250-gr
            [name] => PINETA BRUNI OXIDATO 250 GR
            [description] => 

Optimizes the coloration of the birds fawns favoring the maximum development of pheomelanin and eumelanina.




It is a nutritional supplement essential for those who want to obtain the maximum expression in the colouring of the melanins of their champions.




Naturally stimulates the body in the production of pigments fawns and blacks in subjects genetically predisposed. It is recommended both for oxidized and for diluted as it does not alter the structural features of the plumage but it improves the expression.




It is indicated during the period of pelecho to get a plumage silky and velvety. BRUNI, associated with Vell BRILL, fully satisfies all the requirements of the birds during the molting period.




We must supply the formula from before they are born the chicks until the end of the move




www.compementosparaaves.com


            [description_short] => 

Bruni oxidato is a complementary food that promotes the development of eumelanina and pheomelanin in ornamental birds


            [available_now] => 
            [available_later] => 
            [id] => 2286
            [id_product] => 2286
            [out_of_stock] => 2
            [new] => 0
            [id_product_attribute] => 0
            [quantity_wanted] => 1
            [extraContent] => Array
                (
                    [0] => Array
                        (
                            [title] => 
                            [content] => 
                            [attr] => Array
                                (
                                    [id] => netreviews_tab
                                    [class] => netreviews_tab
                                )

                            [moduleName] => netreviews
                        )

                )

            [allow_oosp] => 0
            [category] => pigmentation-for-birds
            [category_name] => Pigmentation for birds
            [link] => https://complementosparaaves.com/gb/pigmentation-for-birds/2286-pineta-bruni-oxidato-250-gr.html
            [attribute_price] => 0
            [price_tax_exc] => 22.161818
            [price_without_reduction] => 24.378
            [reduction] => 0
            [specific_prices] => Array
                (
                    [id_specific_price] => 39681
                    [id_specific_price_rule] => 0
                    [id_cart] => 0
                    [id_product] => 2286
                    [id_shop] => 0
                    [id_shop_group] => 0
                    [id_currency] => 0
                    [id_country] => 0
                    [id_group] => 0
                    [id_customer] => 0
                    [id_product_attribute] => 0
                    [price] => -1.000000
                    [from_quantity] => 1
                    [reduction] => 0.000000
                    [reduction_tax] => 1
                    [reduction_type] => amount
                    [from] => 0000-00-00 00:00:00
                    [to] => 0000-00-00 00:00:00
                    [score] => 32
                )

            [quantity] => 7
            [quantity_all_versions] => 7
            [id_image] => gb-default
            [features] => Array
                (
                )

            [attachments] => Array
                (
                )

            [virtual] => 0
            [pack] => 0
            [packItems] => Array
                (
                )

            [nopackprice] => 0
            [customization_required] => 
            [rate] => 10
            [tax_name] => IVA ES 10%
            [ecotax_rate] => 0
            [unit_price] => 0
            [customizations] => Array
                (
                    [fields] => Array
                        (
                        )

                )

            [id_customization] => 0
            [is_customizable] => 
            [show_quantities] => 
            [quantity_label] => Items
            [quantity_discounts] => Array
                (
                )

            [customer_group_discount] => 0
        )

    [grouped_features] => Array
        (
        )

    [seo_availability] => https://schema.org/InStock
)
1
PINETA BRUNI OXIDATO 250 GR
-100%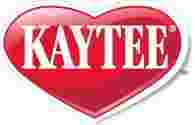 Bruni oxidato is a complementary food that promotes the development of eumelanina and pheomelanin in ornamental birds
Optimizes the coloration of the birds fawns favoring the maximum development of pheomelanin and eumelanina.
It is a nutritional supplement essential for those who want to obtain the maximum expression in the colouring of the melanins of their champions.
Naturally stimulates the body in the production of pigments fawns and blacks in subjects genetically predisposed. It is recommended both for oxidized and for diluted as it does not alter the structural features of the plumage but it improves the expression.
It is indicated during the period of pelecho to get a plumage silky and velvety. BRUNI, associated with Vell BRILL, fully satisfies all the requirements of the birds during the molting period.
We must supply the formula from before they are born the chicks until the end of the move
www.compementosparaaves.com
Otros productos de la misma categoría: