liviferm capsules (regenerates the intestinal flora).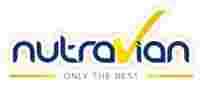 Liviferm
For the stabilization of the microflora intestinal of the pigeons.
Contains viable bacteria natural , prebiotics and vitamins of the complex B.
Inhibits harmful germs in the intestine.
Actively supports the restoration of the intestinal microflora naturally.
Available in powder form for the treatment in the drinking water and in capsule form for treatment of individual birds
MODE OF EMPLOYMENT
- 1 capsule per pigeon for 5 consecutive days
FORMAT
- Box of 100 capsules
Be the first to ask a question about this product!
Otros productos de la misma categoría: