Royal Canin ShihTzu adult 1.5 kg + 1 can of wet food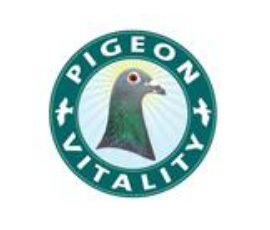 Royal Canin ShihTzu is a feed specialized for this breed of adult dogs from 10 months of age.
Great promotion, you get 1 can of wet food
The I think dry Royal Canin Shih Tzu is indicated for the diet specific of adult animals of this breed (from 10 months). Its composition meets their dietary needs and food is made with all the nutrients it needs to be healthy. If you want to know what feed to give to a dog shih tzu, be sure to try this delicious treat that you will love.

This dog breed is originally from China. With the passage of time, has become a dog-very popular because of its good character and its small size, which makes it that you can take anywhere. The beauty of its fur stands out at first sight and, in general, you should pay special attention to diet because they have a stomach quite delicate.

That's why Royal Canin offers a food special dog shih tzu. You can brag about having a perfect balance of protein and energy to strengthen your muscles and keep you energetic. On the other hand, chondroitin and glucosamine protect your joints, something that, as an owner, you must not stop thinking.

Its most distinctive feature is a fur long and dense that it is necessary to brush at least once a day to prevent the formation of knots. The fatty acids, sulfur, omega 3 and 6 favor the renewal of the hair and maintain its shine, what makes these animals appear to be more lustrous if they are properly fed.

The Shih Tzu are very sensitive and have many allergies, skin diseases, an issue to bear in mind when choosing the food. To take care of your skin, this I think is enriched with B-group vitamins which protects your dermis to create a barrier that prevents swelling.
This breed is characterized by its longevity (13.4 years on average), but it has a drawback, which is exposed during more time to the effects of aging. Some of these consequences are dryness of the hair, skin alterations, fatigue, heart, or kidney, liver problems, diabetes or osteoarthritis. The feed is in the form of croquettes and contain antioxidants (vitamins E and C, lutein and taurine) to avoid the emission of free radicals, delaying cellular aging and strengthen your defenses. In addition, you have an exquisite taste and thanks to the calcium-chelators prevent the formation of tartar.
Royal Canin is a brand with a long history in animal feeding.
Be the first to ask a question about this product!
Otros productos de la misma categoría: