Array
(
    [id_shop_default] => 1
    [id_manufacturer] => 55
    [id_supplier] => 0
    [reference] => 
    [supplier_reference] => 
    [location] => 
    [width] => 0.000000
    [height] => 0.000000
    [depth] => 0.000000
    [weight] => 0.100000
    [quantity_discount] => 0
    [ean13] => 2433606350732
    [isbn] => 
    [upc] => 
    [cache_is_pack] => 0
    [cache_has_attachments] => 0
    [is_virtual] => 0
    [state] => 1
    [additional_delivery_times] => 1
    [delivery_in_stock] => 
    [delivery_out_stock] => 
    [id_category_default] => 206
    [id_tax_rules_group] => 1
    [on_sale] => 0
    [online_only] => 0
    [ecotax] => Array
        (
            [value] => €0.00
            [amount] => 0
            [rate] => 0
        )

    [minimal_quantity] => 1
    [low_stock_threshold] => 
    [low_stock_alert] => 0
    [price] => €573.63
    [wholesale_price] => 0.000000
    [unity] => 
    [unit_price_ratio] => 0.000000
    [additional_shipping_cost] => 0.00
    [customizable] => 0
    [text_fields] => 0
    [uploadable_files] => 0
    [redirect_type] => 404
    [id_type_redirected] => 0
    [available_for_order] => 1
    [available_date] => 0000-00-00
    [show_condition] => 0
    [condition] => 
    [show_price] => 1
    [indexed] => 1
    [visibility] => both
    [cache_default_attribute] => 0
    [advanced_stock_management] => 0
    [date_add] => 2015-08-17 19:34:29
    [date_upd] => 2019-04-29 12:57:28
    [pack_stock_type] => 3
    [meta_description] => RECEIVER TINYLOC R2 RBT GPS+RT 433 MHz (bluetooth)
    [meta_keywords] => 
    [meta_title] => RECEIVER TINYLOC R2 RBT GPS+RT 433 MHz (bluetooth)
    [link_rewrite] => receiver-tinyloc-r2-rbt-gpsrt-433-mhz-bluetooth
    [name] => RECEIVER TINYLOC R2 RBT GPS+RT 433 MHz (bluetooth)
    [description] => 

Experience the simplicity of search. Experience the simplicity of search.




Two computers in one: the receiver R2 RBT 433 MHz combines the technology GPS with the Radiotracking (higher range or when there is no GPS) and incorporates a bluetooth connection or a micro USB that allows the communication between the receiver and any Android device (smartphones and tablets). With the new software TinyMOB (bluetooth) or TinyTAB (USB cable) you can see on the screen of your Android phone or tablet maps of the area where you are hunting and the exact position of all the dogs without any further fixed cost and without the need of coverage of mobile telephony




· Easy to use in any terrain.




Manageable with a single hand.




· Powerful internal antenna that provides maximum sensitivity and accuracy.




· * * * Find up to 100 dogs (100 memories, with thousands of channels).




· Works with AA alkaline, standard or rechargeable batteries approved by Tinyloc, so if you run out of battery in a full field, you can change them instantly. ·




Automatic lighting of the screen (light sensor outside).




· No payments and no dependence on telephone coverage.




· Know the position of the dog on a map (topographic, orthophotos, etc) through a tablet or smartphone and our free app TinyMOB/TinyTAB.




Maps downloadable from the internet free of charge on your Android smartphone or tablet when you are on Wifi.




 




 




TinyMOB and TinyTAB Software designed especially for hunters, compatible with Android devices:




· Before the hunting: ideal for planning the day, get familiar with the area, with the accesses in car, set the position of each hunter,...




· During the hunting: you Can view your position and that of all the dogs on the maps to speed your recovery.




· After the hunt: Will allow you to review the path of each dog (Km of ascent, descent, speed of every stretch, movement time and rest time,...)




Available for free in the store Google Play Store. TinyMOB for use via Bluetooth, TinyTAB for use with USB cable.


    [description_short] => 

Experience the simplicity of search. Experience the simplicity of search.


    [available_now] => 
    [available_later] => 
    [id] => 714
    [id_product] => 714
    [out_of_stock] => 2
    [new] => 0
    [id_product_attribute] => 0
    [quantity_wanted] => 1
    [extraContent] => Array
        (
            [0] => Array
                (
                    [title] => 
                    [content] => 
                    [attr] => Array
                        (
                            [id] => netreviews_tab
                            [class] => netreviews_tab
                        )

                    [moduleName] => netreviews
                )

        )

    [allow_oosp] => 0
    [category] => receptors
    [category_name] => Receptors
    [link] => https://complementosparaaves.com/gb/receptors/714-receiver-tinyloc-r2-rbt-gpsrt-433-mhz-bluetooth.html
    [attribute_price] => 0
    [price_tax_exc] => 474.072396
    [price_without_reduction] => 573.627599
    [reduction] => 0
    [specific_prices] => 
    [quantity] => 100
    [quantity_all_versions] => 100
    [id_image] => gb-default
    [features] => Array
        (
        )

    [attachments] => Array
        (
        )

    [virtual] => 0
    [pack] => 0
    [packItems] => Array
        (
        )

    [nopackprice] => 0
    [customization_required] => 
    [rate] => 21
    [tax_name] => IVA ES 21%
    [ecotax_rate] => 0
    [unit_price] => 
    [customizations] => Array
        (
            [fields] => Array
                (
                )

        )

    [id_customization] => 0
    [is_customizable] => 
    [show_quantities] => 
    [quantity_label] => Items
    [quantity_discounts] => Array
        (
        )

    [customer_group_discount] => 0
    [attributes] => Array
        (
        )

    [weight_unit] => kg
    [images] => Array
        (
            [0] => Array
                (
                    [bySize] => Array
                        (
                            [small_default] => Array
                                (
                                    [url] => https://complementosparaaves.com/816-small_default/receiver-tinyloc-r2-rbt-gpsrt-433-mhz-bluetooth.jpg
                                    [width] => 98
                                    [height] => 98
                                )

                            [cart_default] => Array
                                (
                                    [url] => https://complementosparaaves.com/816-cart_default/receiver-tinyloc-r2-rbt-gpsrt-433-mhz-bluetooth.jpg
                                    [width] => 125
                                    [height] => 125
                                )

                            [home_default] => Array
                                (
                                    [url] => https://complementosparaaves.com/816-home_default/receiver-tinyloc-r2-rbt-gpsrt-433-mhz-bluetooth.jpg
                                    [width] => 250
                                    [height] => 250
                                )

                            [medium_category] => Array
                                (
                                    [url] => https://complementosparaaves.com/816-medium_category/receiver-tinyloc-r2-rbt-gpsrt-433-mhz-bluetooth.jpg
                                    [width] => 490
                                    [height] => 350
                                )

                            [medium_default] => Array
                                (
                                    [url] => https://complementosparaaves.com/816-medium_default/receiver-tinyloc-r2-rbt-gpsrt-433-mhz-bluetooth.jpg
                                    [width] => 452
                                    [height] => 452
                                )

                            [large_default] => Array
                                (
                                    [url] => https://complementosparaaves.com/816-large_default/receiver-tinyloc-r2-rbt-gpsrt-433-mhz-bluetooth.jpg
                                    [width] => 800
                                    [height] => 800
                                )

                        )

                    [small] => Array
                        (
                            [url] => https://complementosparaaves.com/816-small_default/receiver-tinyloc-r2-rbt-gpsrt-433-mhz-bluetooth.jpg
                            [width] => 98
                            [height] => 98
                        )

                    [medium] => Array
                        (
                            [url] => https://complementosparaaves.com/816-medium_category/receiver-tinyloc-r2-rbt-gpsrt-433-mhz-bluetooth.jpg
                            [width] => 490
                            [height] => 350
                        )

                    [large] => Array
                        (
                            [url] => https://complementosparaaves.com/816-large_default/receiver-tinyloc-r2-rbt-gpsrt-433-mhz-bluetooth.jpg
                            [width] => 800
                            [height] => 800
                        )

                    [legend] => RECEIVER TINYLOC R2 RBT GPS+RT 433 MHz (bluetooth)
                    [cover] => 1
                    [id_image] => 816
                    [position] => 1
                    [associatedVariants] => Array
                        (
                        )

                )

            [1] => Array
                (
                    [bySize] => Array
                        (
                            [small_default] => Array
                                (
                                    [url] => https://complementosparaaves.com/817-small_default/receiver-tinyloc-r2-rbt-gpsrt-433-mhz-bluetooth.jpg
                                    [width] => 98
                                    [height] => 98
                                )

                            [cart_default] => Array
                                (
                                    [url] => https://complementosparaaves.com/817-cart_default/receiver-tinyloc-r2-rbt-gpsrt-433-mhz-bluetooth.jpg
                                    [width] => 125
                                    [height] => 125
                                )

                            [home_default] => Array
                                (
                                    [url] => https://complementosparaaves.com/817-home_default/receiver-tinyloc-r2-rbt-gpsrt-433-mhz-bluetooth.jpg
                                    [width] => 250
                                    [height] => 250
                                )

                            [medium_category] => Array
                                (
                                    [url] => https://complementosparaaves.com/817-medium_category/receiver-tinyloc-r2-rbt-gpsrt-433-mhz-bluetooth.jpg
                                    [width] => 490
                                    [height] => 350
                                )

                            [medium_default] => Array
                                (
                                    [url] => https://complementosparaaves.com/817-medium_default/receiver-tinyloc-r2-rbt-gpsrt-433-mhz-bluetooth.jpg
                                    [width] => 452
                                    [height] => 452
                                )

                            [large_default] => Array
                                (
                                    [url] => https://complementosparaaves.com/817-large_default/receiver-tinyloc-r2-rbt-gpsrt-433-mhz-bluetooth.jpg
                                    [width] => 800
                                    [height] => 800
                                )

                        )

                    [small] => Array
                        (
                            [url] => https://complementosparaaves.com/817-small_default/receiver-tinyloc-r2-rbt-gpsrt-433-mhz-bluetooth.jpg
                            [width] => 98
                            [height] => 98
                        )

                    [medium] => Array
                        (
                            [url] => https://complementosparaaves.com/817-medium_category/receiver-tinyloc-r2-rbt-gpsrt-433-mhz-bluetooth.jpg
                            [width] => 490
                            [height] => 350
                        )

                    [large] => Array
                        (
                            [url] => https://complementosparaaves.com/817-large_default/receiver-tinyloc-r2-rbt-gpsrt-433-mhz-bluetooth.jpg
                            [width] => 800
                            [height] => 800
                        )

                    [legend] => RECEIVER TINYLOC R2 RBT GPS+RT 433 MHz (bluetooth)
                    [cover] => 
                    [id_image] => 817
                    [position] => 2
                    [associatedVariants] => Array
                        (
                        )

                )

            [2] => Array
                (
                    [bySize] => Array
                        (
                            [small_default] => Array
                                (
                                    [url] => https://complementosparaaves.com/818-small_default/receiver-tinyloc-r2-rbt-gpsrt-433-mhz-bluetooth.jpg
                                    [width] => 98
                                    [height] => 98
                                )

                            [cart_default] => Array
                                (
                                    [url] => https://complementosparaaves.com/818-cart_default/receiver-tinyloc-r2-rbt-gpsrt-433-mhz-bluetooth.jpg
                                    [width] => 125
                                    [height] => 125
                                )

                            [home_default] => Array
                                (
                                    [url] => https://complementosparaaves.com/818-home_default/receiver-tinyloc-r2-rbt-gpsrt-433-mhz-bluetooth.jpg
                                    [width] => 250
                                    [height] => 250
                                )

                            [medium_category] => Array
                                (
                                    [url] => https://complementosparaaves.com/818-medium_category/receiver-tinyloc-r2-rbt-gpsrt-433-mhz-bluetooth.jpg
                                    [width] => 490
                                    [height] => 350
                                )

                            [medium_default] => Array
                                (
                                    [url] => https://complementosparaaves.com/818-medium_default/receiver-tinyloc-r2-rbt-gpsrt-433-mhz-bluetooth.jpg
                                    [width] => 452
                                    [height] => 452
                                )

                            [large_default] => Array
                                (
                                    [url] => https://complementosparaaves.com/818-large_default/receiver-tinyloc-r2-rbt-gpsrt-433-mhz-bluetooth.jpg
                                    [width] => 800
                                    [height] => 800
                                )

                        )

                    [small] => Array
                        (
                            [url] => https://complementosparaaves.com/818-small_default/receiver-tinyloc-r2-rbt-gpsrt-433-mhz-bluetooth.jpg
                            [width] => 98
                            [height] => 98
                        )

                    [medium] => Array
                        (
                            [url] => https://complementosparaaves.com/818-medium_category/receiver-tinyloc-r2-rbt-gpsrt-433-mhz-bluetooth.jpg
                            [width] => 490
                            [height] => 350
                        )

                    [large] => Array
                        (
                            [url] => https://complementosparaaves.com/818-large_default/receiver-tinyloc-r2-rbt-gpsrt-433-mhz-bluetooth.jpg
                            [width] => 800
                            [height] => 800
                        )

                    [legend] => RECEIVER TINYLOC R2 RBT GPS+RT 433 MHz (bluetooth)
                    [cover] => 
                    [id_image] => 818
                    [position] => 3
                    [associatedVariants] => Array
                        (
                        )

                )

        )

    [cover] => Array
        (
            [bySize] => Array
                (
                    [small_default] => Array
                        (
                            [url] => https://complementosparaaves.com/816-small_default/receiver-tinyloc-r2-rbt-gpsrt-433-mhz-bluetooth.jpg
                            [width] => 98
                            [height] => 98
                        )

                    [cart_default] => Array
                        (
                            [url] => https://complementosparaaves.com/816-cart_default/receiver-tinyloc-r2-rbt-gpsrt-433-mhz-bluetooth.jpg
                            [width] => 125
                            [height] => 125
                        )

                    [home_default] => Array
                        (
                            [url] => https://complementosparaaves.com/816-home_default/receiver-tinyloc-r2-rbt-gpsrt-433-mhz-bluetooth.jpg
                            [width] => 250
                            [height] => 250
                        )

                    [medium_category] => Array
                        (
                            [url] => https://complementosparaaves.com/816-medium_category/receiver-tinyloc-r2-rbt-gpsrt-433-mhz-bluetooth.jpg
                            [width] => 490
                            [height] => 350
                        )

                    [medium_default] => Array
                        (
                            [url] => https://complementosparaaves.com/816-medium_default/receiver-tinyloc-r2-rbt-gpsrt-433-mhz-bluetooth.jpg
                            [width] => 452
                            [height] => 452
                        )

                    [large_default] => Array
                        (
                            [url] => https://complementosparaaves.com/816-large_default/receiver-tinyloc-r2-rbt-gpsrt-433-mhz-bluetooth.jpg
                            [width] => 800
                            [height] => 800
                        )

                )

            [small] => Array
                (
                    [url] => https://complementosparaaves.com/816-small_default/receiver-tinyloc-r2-rbt-gpsrt-433-mhz-bluetooth.jpg
                    [width] => 98
                    [height] => 98
                )

            [medium] => Array
                (
                    [url] => https://complementosparaaves.com/816-medium_category/receiver-tinyloc-r2-rbt-gpsrt-433-mhz-bluetooth.jpg
                    [width] => 490
                    [height] => 350
                )

            [large] => Array
                (
                    [url] => https://complementosparaaves.com/816-large_default/receiver-tinyloc-r2-rbt-gpsrt-433-mhz-bluetooth.jpg
                    [width] => 800
                    [height] => 800
                )

            [legend] => RECEIVER TINYLOC R2 RBT GPS+RT 433 MHz (bluetooth)
            [cover] => 1
            [id_image] => 816
            [position] => 1
            [associatedVariants] => Array
                (
                )

        )

    [url] => https://complementosparaaves.com/gb/receptors/714-receiver-tinyloc-r2-rbt-gpsrt-433-mhz-bluetooth.html
    [canonical_url] => https://complementosparaaves.com/gb/receptors/714-receiver-tinyloc-r2-rbt-gpsrt-433-mhz-bluetooth.html
    [has_discount] => 
    [discount_type] => 
    [discount_percentage] => 
    [discount_percentage_absolute] => 
    [discount_amount] => 
    [discount_amount_to_display] => 
    [price_amount] => 573.63
    [regular_price_amount] => 573.63
    [regular_price] => €573.63
    [discount_to_display] => 
    [unit_price_full] => 
    [add_to_cart_url] => https://complementosparaaves.com/gb/shopping-cart?add=1&id_product=714&id_product_attribute=0&token=04d21c9a4a71f5641c4dd447c565cda3
    [main_variants] => Array
        (
        )

    [flags] => Array
        (
        )

    [labels] => Array
        (
            [tax_short] => (VAT incl.)
            [tax_long] => VAT included
        )

    [show_availability] => 1
    [availability_date] => 
    [availability_message] => 
    [availability] => available
    [delivery_information] => 
    [embedded_attributes] => Array
        (
            [id_shop_default] => 1
            [id_manufacturer] => 55
            [id_supplier] => 0
            [reference] => 
            [is_virtual] => 0
            [delivery_in_stock] => 
            [delivery_out_stock] => 
            [id_category_default] => 206
            [on_sale] => 0
            [online_only] => 0
            [ecotax] => 0
            [minimal_quantity] => 1
            [low_stock_threshold] => 
            [low_stock_alert] => 0
            [price] => 573.63
            [unity] => 
            [unit_price_ratio] => 0.000000
            [additional_shipping_cost] => 0.00
            [customizable] => 0
            [text_fields] => 0
            [uploadable_files] => 0
            [redirect_type] => 404
            [id_type_redirected] => 0
            [available_for_order] => 1
            [available_date] => 0000-00-00
            [show_condition] => 0
            [condition] => new
            [show_price] => 1
            [indexed] => 1
            [visibility] => both
            [cache_default_attribute] => 0
            [advanced_stock_management] => 0
            [date_add] => 2015-08-17 19:34:29
            [date_upd] => 2019-04-29 12:57:28
            [pack_stock_type] => 3
            [meta_description] => RECEIVER TINYLOC R2 RBT GPS+RT 433 MHz (bluetooth)
            [meta_keywords] => 
            [meta_title] => RECEIVER TINYLOC R2 RBT GPS+RT 433 MHz (bluetooth)
            [link_rewrite] => receiver-tinyloc-r2-rbt-gpsrt-433-mhz-bluetooth
            [name] => RECEIVER TINYLOC R2 RBT GPS+RT 433 MHz (bluetooth)
            [description] => 

Experience the simplicity of search. Experience the simplicity of search.




Two computers in one: the receiver R2 RBT 433 MHz combines the technology GPS with the Radiotracking (higher range or when there is no GPS) and incorporates a bluetooth connection or a micro USB that allows the communication between the receiver and any Android device (smartphones and tablets). With the new software TinyMOB (bluetooth) or TinyTAB (USB cable) you can see on the screen of your Android phone or tablet maps of the area where you are hunting and the exact position of all the dogs without any further fixed cost and without the need of coverage of mobile telephony




· Easy to use in any terrain.




Manageable with a single hand.




· Powerful internal antenna that provides maximum sensitivity and accuracy.




· * * * Find up to 100 dogs (100 memories, with thousands of channels).




· Works with AA alkaline, standard or rechargeable batteries approved by Tinyloc, so if you run out of battery in a full field, you can change them instantly. ·




Automatic lighting of the screen (light sensor outside).




· No payments and no dependence on telephone coverage.




· Know the position of the dog on a map (topographic, orthophotos, etc) through a tablet or smartphone and our free app TinyMOB/TinyTAB.




Maps downloadable from the internet free of charge on your Android smartphone or tablet when you are on Wifi.




 




 




TinyMOB and TinyTAB Software designed especially for hunters, compatible with Android devices:




· Before the hunting: ideal for planning the day, get familiar with the area, with the accesses in car, set the position of each hunter,...




· During the hunting: you Can view your position and that of all the dogs on the maps to speed your recovery.




· After the hunt: Will allow you to review the path of each dog (Km of ascent, descent, speed of every stretch, movement time and rest time,...)




Available for free in the store Google Play Store. TinyMOB for use via Bluetooth, TinyTAB for use with USB cable.


            [description_short] => 

Experience the simplicity of search. Experience the simplicity of search.


            [available_now] => 
            [available_later] => 
            [id] => 714
            [id_product] => 714
            [out_of_stock] => 2
            [new] => 0
            [id_product_attribute] => 0
            [quantity_wanted] => 1
            [extraContent] => Array
                (
                    [0] => Array
                        (
                            [title] => 
                            [content] => 
                            [attr] => Array
                                (
                                    [id] => netreviews_tab
                                    [class] => netreviews_tab
                                )

                            [moduleName] => netreviews
                        )

                )

            [allow_oosp] => 0
            [category] => receptors
            [category_name] => Receptors
            [link] => https://complementosparaaves.com/gb/receptors/714-receiver-tinyloc-r2-rbt-gpsrt-433-mhz-bluetooth.html
            [attribute_price] => 0
            [price_tax_exc] => 474.072396
            [price_without_reduction] => 573.627599
            [reduction] => 0
            [specific_prices] => 
            [quantity] => 100
            [quantity_all_versions] => 100
            [id_image] => gb-default
            [features] => Array
                (
                )

            [attachments] => Array
                (
                )

            [virtual] => 0
            [pack] => 0
            [packItems] => Array
                (
                )

            [nopackprice] => 0
            [customization_required] => 
            [rate] => 21
            [tax_name] => IVA ES 21%
            [ecotax_rate] => 0
            [unit_price] => 0
            [customizations] => Array
                (
                    [fields] => Array
                        (
                        )

                )

            [id_customization] => 0
            [is_customizable] => 
            [show_quantities] => 
            [quantity_label] => Items
            [quantity_discounts] => Array
                (
                )

            [customer_group_discount] => 0
        )

    [grouped_features] => Array
        (
        )

    [seo_availability] => https://schema.org/InStock
)
1
RECEIVER TINYLOC R2 RBT GPS+RT 433 MHz (bluetooth)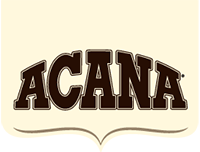 Experience the simplicity of search. Experience the simplicity of search.
Experience the simplicity of search. Experience the simplicity of search.
Two computers in one: the receiver R2 RBT 433 MHz combines the technology GPS with the Radiotracking (higher range or when there is no GPS) and incorporates a bluetooth connection or a micro USB that allows the communication between the receiver and any Android device (smartphones and tablets). With the new software TinyMOB (bluetooth) or TinyTAB (USB cable) you can see on the screen of your Android phone or tablet maps of the area where you are hunting and the exact position of all the dogs without any further fixed cost and without the need of coverage of mobile telephony
· Easy to use in any terrain.
Manageable with a single hand.
· Powerful internal antenna that provides maximum sensitivity and accuracy.
· * * * Find up to 100 dogs (100 memories, with thousands of channels).
· Works with AA alkaline, standard or rechargeable batteries approved by Tinyloc, so if you run out of battery in a full field, you can change them instantly. ·
Automatic lighting of the screen (light sensor outside).
· No payments and no dependence on telephone coverage.
· Know the position of the dog on a map (topographic, orthophotos, etc) through a tablet or smartphone and our free app TinyMOB/TinyTAB.
Maps downloadable from the internet free of charge on your Android smartphone or tablet when you are on Wifi.
TinyMOB and TinyTAB Software designed especially for hunters, compatible with Android devices:
· Before the hunting: ideal for planning the day, get familiar with the area, with the accesses in car, set the position of each hunter,...
· During the hunting: you Can view your position and that of all the dogs on the maps to speed your recovery.
· After the hunt: Will allow you to review the path of each dog (Km of ascent, descent, speed of every stretch, movement time and rest time,...)
Available for free in the store Google Play Store. TinyMOB for use via Bluetooth, TinyTAB for use with USB cable.
Otros productos de la misma categoría: