Pigeon Vitality Rebuild capsules, (salvor of last generation). For pigeons
-26%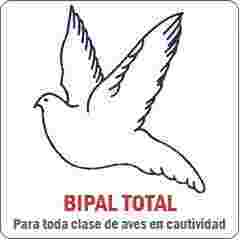 Pigeon Vitality Rebuild, a recovered of the latest generation, specifically designed for pigeons of high competition
Pigeon Vitality Rebuild, a recovered of the latest generation, specifically designed for pigeons of high competition
Pigeon Vitality returns to bring to market a completely new product, scientifically designed and tested in some of the best pigeon houses of the world.
Pigeon Vitality Rebuild is not a simple retriever, goes far beyond that.
When the pigeons make physical efforts are very intense, many of the cells that make up the muscles are destroyed.
This product regenerates the cellular tissue in addition to accelerate the recovery of the body in record time.
In addition, it has a double effect:
- Salvor if we apply this to the end of the flights
- Fortifying muscle if used prior to the flights
INDICATIONS:
- Regenerated the damaged muscle tissue during flights,
- Speeds up the process of recovery of the organism
- If administered before flights, provides energy and improves resistance in flight
MODE OF EMPLOYMENT:
- As recovery, 1 capsule at the end of the flight
- As strong & muscular, 1 capsule the day before the flight
FORMAT: - Pot of 100 capsules
Be the first to ask a question about this product!
Otros productos de la misma categoría: