RETORN ADULT CHICKEN 1.5 KG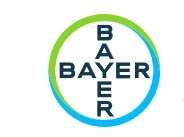 The feed dog Adult Chicken of Retorn contains chicken as the first ingredient and the only source of animal protein.
Back to the natural.
Retorn offers your pet a diet of quality, honest, natural, adapting to your current needs of your pet.


Hypoallergenic.
Food monoproteico with Chicken as the only source of animal protein. The Chicken contains proteins of high biological value, is a source of essential amino acids. It also contains significant amounts of vitamins such as vitamin A, thiamine (B1), rivoflabina (B2), niacin (B3) and vitamins B6 and B12, as well as iron, zinc, phosphorus, magnesium and selenium.


Very digestible.
The Chicken is easily digestible and its nutrients boost the immune system, at the same time, involved in the production of red blood cells, help to the development and good functioning of the nervous system, involved in the repair of the tissues of the body and have an antioxidant function.


Protects the joints.
It helps the growth and development of the bones due to its high content of calcium and phosphorus, thanks to the natural effect and anti-inflammatory fatty acids in marine Omega-3 (EPA+DHA).


Strengthens the immune system.
With natural antioxidants, without synthetic or semi-synthetic. A balanced diet that will help to strengthen the immunity of your pet.


Very tasty.
The salmon oil enriches the flavor of food and makes it much more appetizing for them.
Chicken as the only source of animal protein. It is a food of excellent nutritional value, with proteins of high biological value, highly digestible and with a low-allergenic which helps to prevent food intolerances.


The brewers yeast is a natural source of proteins of high digestibility, with a good profile of essential amino acids, and vitamins of B group, especially biotin (B8) and folic acid (B9). Promotes the development of the nervous system and cognitive and bone marrow. It also helps to balance the intestinal flora.


With peas and sweet potatoes, provide the food a glycemic index medium, the release of glucose in the bloodstream, and their assimilation is slow and gradual, which allows a better regulation of blood sugar, helping to the prevention and control of obesity (effect facilitated by its low contribution in fat), metabolic syndrome, and diabetes.


Good balance in Omega 3 and Omega 6. Retorn is formulated with a good balance between Omega 3 and Omega 6, these fatty acids are beneficial to heart health and circulation, its anti-inflammatory effect and protection of the joints, their contribution in the good state of the skin and coat, keeping it glossy, as well as the beneficial effect also on other organs such as kidneys, liver, brain, and vista, among others.


No grains (Grain Free), gluten free (Gluten Free). No wheat, no corn, no soy or any other type of cereal.


No GMO (Genetically Modified Organisms), non-transgenic.


With vitamins, minerals and natural antioxidants, from always ingredients and natural sources. In addition, the dry food Retorn is acid-critical, tocoferols and polifenols from rosemary extract, antioxidants that help their conservation in a natural way.


Without preservatives, without colorings, without artificial additives. Retorn is made with 100% natural ingredients and its conservation is possible thanks to low humidity and to a production process rigorous.
Composition: Chicken (26,6%), Pea Starch (26,2%), Potato (20%), Potato (12%), Chicken Fat (7%), Hydrolysed Chicken Liver, Salmon Oil, Fiber of Peas, brewers Yeast and Minerals.

Additives (per kg): Vitamin A 22500 IU, Vitamin D3 1800 IU, Vitamin E 300 IU, Liquid Zinc Chelate to Amino acid 550 mg, Liquid Copper Chelated to Amino acids 73 mg, Iodinated Calcium Anhydrous 2,3 mg

Analytical constituents: Crude Protein 25%, Oils and Fats Gross 12%, Crude Fibre 2,7%, Crude Ash 8.6 per Cent, Omega-3 Fatty Acids (EPA+DHA) to 0.9%. Moisture Maximum 9%.

Metabolizable energy: 3535 Kcal/Kg
Be the first to ask a question about this product!
Otros productos de la misma categoría: