NUTRIBIRD Slurry A19 for Parrots - VERSELE LAGA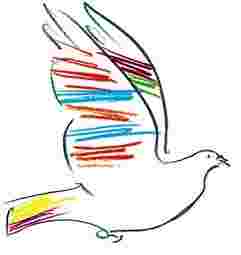 NutriBird 19 is a complete food and balanced for the hand-rearing of macaws, grey parrots, parrots, eclectus, deroptyus accipitrinus and other birds baby with high energy needs.
The slurry of breeding hand NutriBird A19 High Energy is a slurry with a composition ideal for the growth of the chicks in their first days of life .
Its composition is aimed at both chicks of species with high requirements caloricos, such as Sake, yacos and africans, and similar species, such as chick hand reared from the first day of life.
Lactobacillus, prebiotics, digestive enzymes, organic acids... All with the same goal: to the maximum care of our baby. Reinforce and help your digestion at a time as delicate as is this: his first digestion: strengthen the intestinal flora by beneficial bacteria and avoiding pathogens, etc
To provide the slurry should be mixed with warm water. Depending on the age of the chick we will have to make do with proportions of water/slurry:
- Day 2: 1 serving of porridge with 6 portions of water.
- Day 2 - day 3: 1 serving of porridge with 5 portions of water.
- Day 3 - day 4: 1 serving of porridge with 4 servings of water.
- Day 4 - day 5: 1 serving of porridge with 3 servings of water.
- Day 5 - weaning: 1 serving of porridge with 2-2,5 parts of water.
Will ensure the optimal growth of the chicks, it will Grow Strong and healthy!.
Ingredients: bakery products, extracts of vegetable protein, derivatives of vegetable origin, oils and fats, sugars,minerals, vitamins, methionine, lysine, yeast, trace elements, probiotic (Lactobacillus sp.), enzymes, organic acids, mananooligosacáridos, fructooligosaccharides, dried seaweed.
Analytical constituents: protein 19%, fat content 12%, crude fibres 3%, crude ash 6%, calcium 0,9%, phosphorus 0,6%, sodium 0,2%, magnesium 0.17 per cent, lysine is 0.95%, methionine 0,53%, threonine 0,68%, tryptophan 0.2 per cent. Additives: vitamin A,D3,E,KE,B1,B2,B6,B12,C,FP, folic acid, biotin, Cloreto of chlorine, Iodine, Copper, beta-carotene, manganese,Zinc, and Selenium.
www.complementosparaaves.com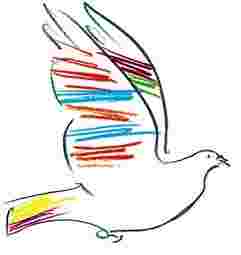 Data sheet
Otros datos

Pasta de Cría Para Loros y Guacamayos Nutribird A19 Versele Laga 3 kg | Papilla de Alta Energía Para Aves Polluelos
Be the first to ask a question about this product!
Association L. published the 22/08/2021 following an order made on 16/08/2021
Mejor papilla para crías de aves granivoras.
Association L. published the 25/07/2021 following an order made on 19/07/2021
Mejor producto para criar palomas
Otros productos de la misma categoría: