Pineta Livietor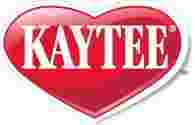 Lievitor acts as Prebiotico favorecindo the growth of the chicks and regulator of intestinal flora
It is recommended for its high content in proteins of high biological value and represents a natural source of vitamins
and minerals. Regulates the intestinal bacterial flora, promotes the proper assimilation of nutrients, the correct functioning of the liver, it stimulates the organic defences and good health. The most important feature of this supplement is the content of B-group vitamins, necessary for the correct functioning of the organism, combined with a wide range of important nutrients such as proteins, amino acids, minerals.
We Recommend the following: For physical fatigue, during periods of molt and debilitating, after treatment, to a rapid re-balancing of the intestinal bacterial flora and for all those cases that require a
energy supplement to offset the deficiencies.
Use: mix well with the pasta or grains slightly damp.
Dose: 5-10 grams per kg of pasta.
Treatment duration: 6/8 days in a row.
Maintenance: 5 days per month.
Ingredients: yeast, cereal grain products.
Be the first to ask a question about this product!
Otros productos de la misma categoría: