Royal Canin X-Small Adult 1.5 kg
-100%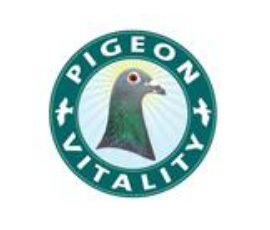 I think Royal Canin X-Small Adult dry food for dogs of small breeds from 10 months of age
The I think dry Royal Canin X-Small Adult is indicated for breeds miniature from the 10 months.
Facilitates the trásnsito intestinal and urinary
Our dogs size X-small, necestian a lot of energy in your day-to-day


And although they are small they need a diet tailored to your needs to be able to maintain this vitality.
On the other hand, generally have problems with constipation, that's why Royal Canin developed its formula with ingredients that are digestible and rich in fiber.


Thanks to the chondroitin and glucosamine your joints are kept in perfect condition, and the calcium and phosphorus strengthen your skeletal system.
Rich in antipoxidantes and amino acids to support your defenses
Contains EPA-DHA and zinc, so that your hair and skin will enjoy a good health.

Royal Canin X-Small Adult is designed for agents to calcium-chelators to reduce tartar formation and bad breath and the dog can maintain oral hygiene properly. In addition, have designed the size of the croquettes to fit perfectly into their small mouths, thereby stimulating the appetite.
The brand Royal Canin develops innovative products in the feeding of dogs and cats are concerned, based on the respect for the animals and their care. Creates combinations of food to make sure that every pet, regardless of breed, size or weight, are fed with quality.+
Dosing for guidance
 
Activity
Adult Weight
Without exercise
Exercise (less than 1h/day)
Exercise (more than 1h/day)
1 kg
24 g
27 g
31 g
1.5 kg
32 g
37 g
42 g
2 kg
40 g
46 g
52 g
2.5 kg
47 g
55 g
62 g
3 kg
54 g
62 g
71 g
3.5 kg
61 g
70 g
80 g
4 kg
67 g
78 g
88 g
Be the first to ask a question about this product!
Otros productos de la misma categoría: