Royal Canin X-Small 12 + Ageing 1.5 kg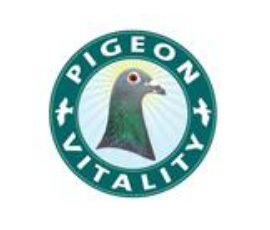 Royal Canin X-Small 12 + Ageing, aliemnto high quality dry for dogs less than 4kg in weight and over 12 years of age
The I think dry Royal Canin X-Small Ageing 12 is indicated for the nutrition of older dogs of breeds miniature (up to 4 kg of weight) from the age of 12.
Formulated with nutrients imprescincibles for your old age is satisfctoria and happy

Royal Canin is recognized as a mark of high quality in the feeding of our pets
The breeds miniatures are characterized by their great longevity, they are very popular because dogs are easy to transport and are well suited for smaller spaces.
It is important to give adequate food to keep all of your organs in a good state of health.
Formulated by veterianrios and nutritionists to keep their muscles strong and toned
This I think has L-carnitine and a low fat content (16%) for dogs of advanced age breeds very small to be able to control the problems of excessive weight sometimes suffer from.
Rich in antioxidants, and phosphorus, omega 3 fatty acids for a shiny coat and healthy skin
Royal Canin chooses ingredients that are rich in fiber and digestible proteins to avoid possible cases of constipation of the dog breeds very small. It also helps your urinary system avoiding painful diseases. On the other hand, is fortified with taurine, which improves the heart function, as it stimulates the muscular movements of the heart.

Royal Canin adapata the size of the pellets to their small mouth, so that it is easier to eat and more appetizing
Dosficación
Indicative amounts
 
Activity
Adult Weight
Without exercise
Exercise (less than 1h/day)
Exercise (more than 1h/day)
1 kg
24 g
28 g
32 g
1.5 kg
33 g
38 g
43 g
2 kg
41 g
47 g
53 g
2.5 kg
48 g
56 g
63 g
3 kg
55 g
64 g
72 g
3.5 kg
62 g
72 g
81 g
4 kg
68 g
79 g
90 g
Otros productos de la misma categoría: