In Bird Add-ons we are delighted to announce that one more year we will have a presence in the Ornithological Championships in Talavera de la Reina, and we look forward to seeing you there! Organized by the city council, Talavera Ferial and the Spanish Sports Cultural Ornithological Federation this will be the thirteenth edition to be held in Talavera de la Reina in a row. The event will be open to the public from Thursday, December 5 thy/8th, where the edition will be closed at 14 hours. During those days you can enjoy different species of birds such as parrots, jilgueros, parakeets, canaries and other birds of exotic origin. In Bird Accessories we have everything ready to give you a wide range of products in our stand of the Ornithological Championship in Talavera de la Reina, do you want to know more? Read!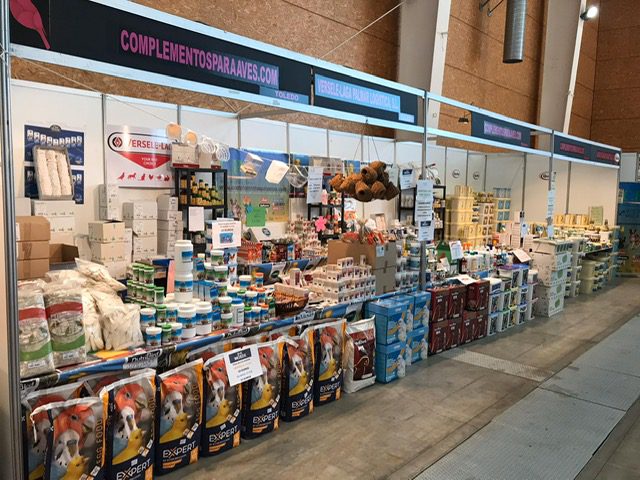 The brands we'll wear
For a fair of such dimensions it is not to bear a great selection of products and of what not, of the best brands. At C.P.A we like to work with the best, so we're going to have a wide range of brands. One of them will be Versele-Laga, one of the most reputable brands of bird products. We will carry a wide range of seeds, feed and also porridge for breeding. Its breeding pastes are one of the best on the market, so you can't miss it! Chemivit also offers us a wide variety of foods specific to our birds that will help us, among other things, to promote the perfect coloration for plumage, in addition to providing vitamins and nutrients. In this line of specialized foods we will also have Quiko products, both specific for the color of the plumage and so that you can provide them with all the necessary vitamins in different stages of the life of your pet. If what you plan to look for in the Fair of the Ornithological Championship in Talavera de la Reina are the necessary items for the breeding and well-being of your bird, in the stand of Accessories for Birds you will find the best accessories of the brand Pedrós. We will bring a great variety so that you choose what best suits your bird. Do you want to make the most of your visit to the Ornitology Championship in Talavera de la Reina? Visit the C.P.A. booth! Come and see us and get hold of the best products for the breeding and maintenance of your bird, we are going to miss the fair coming!