Insecticide antiparásitos for birds DIPTRON 1 litre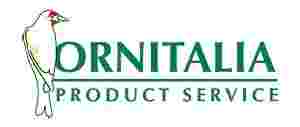 Insecticide, antiparasitic for use birds animal health that eliminates dust mites, piojillos, mosquitoes, aphids, flies etc
Treatment insecticide for environments avicolas insecticide ready to use broad-spectrum. eliminates piojillos, mites, fleas, mosquitoes, flies, pigeons (pseudolynchia canariensis) and all type of insects crawling and flying. indicated for the treatment of parasites external to the environment avicola. try with spraying cages, aviaries . . .
it acts quickly and its effect lasts for weeks. formula of high-efficiency, enhanced bpo which multiplies the effectiveness of the action insecticide, providing excellent results. acts by ingestion and by contact.
mode of employment: application by spraying. fast drying. composition: cypermethrin 0. 15%. butoxido butoxide 1%. excipients and water csp 100%
Be the first to ask a question about this product!
Otros productos de la misma categoría: