Array
(
    [id_shop_default] => 1
    [id_manufacturer] => 13
    [id_supplier] => 0
    [reference] => pronafit1212
    [supplier_reference] => 
    [location] => 
    [width] => 0.000000
    [height] => 0.000000
    [depth] => 0.000000
    [weight] => 0.400000
    [quantity_discount] => 0
    [ean13] => 8717953161932
    [isbn] => 
    [upc] => 
    [cache_is_pack] => 0
    [cache_has_attachments] => 0
    [is_virtual] => 0
    [state] => 1
    [additional_delivery_times] => 1
    [delivery_in_stock] => 
    [delivery_out_stock] => 
    [id_category_default] => 105
    [id_tax_rules_group] => 68
    [on_sale] => 1
    [online_only] => 0
    [ecotax] => Array
        (
            [value] => €0.00
            [amount] => 0
            [rate] => 0
        )

    [minimal_quantity] => 1
    [low_stock_threshold] => 
    [low_stock_alert] => 0
    [price] => €14.79
    [wholesale_price] => 5.750000
    [unity] => 
    [unit_price_ratio] => 0.000000
    [additional_shipping_cost] => 0.00
    [customizable] => 0
    [text_fields] => 0
    [uploadable_files] => 0
    [redirect_type] => 404
    [id_type_redirected] => 0
    [available_for_order] => 1
    [available_date] => 2015-02-05
    [show_condition] => 0
    [condition] => 
    [show_price] => 1
    [indexed] => 1
    [visibility] => both
    [cache_default_attribute] => 0
    [advanced_stock_management] => 0
    [date_add] => 2014-12-13 12:44:18
    [date_upd] => 2019-10-11 19:29:45
    [pack_stock_type] => 3
    [meta_description] => product that removes head lice, clean airway
    [meta_keywords] => 
    [meta_title] => Pronafit Pro-Smoke (smoke Bombs). Eliminates parasites and disinfects the respiratory tract
    [link_rewrite] => pronafit-pro-smoke-eliminates-parasites-and-disinfects-the-respiratory-tract
    [name] => Pronafit Pro-Smoke. Eliminates parasites and disinfects the respiratory tract
    [description] => 

Pronafit pro-Smoke 




INDICATIONS:




- Eliminates parasites of the palomar: piojillos, flies, mosquitoes, mites, moths, ... - Cleans and disinfects the upper respiratory tract and the bronchi.




- Helps to eliminate mucus in the respiratory tract




- Is a 100% natural product and very safe COMPOSITION:




- Essential oils - medicinal Herbs




MODE OF EMPLOYMENT:




- Put one tablet of Pro-Smoke on a tile or similar, to avoid getting marks on the floor of the loft.




- Ignite with a match or lighter the tablet and keep up to burn alone. Once you start to burn, generates vapor (smoke) that will cover the entire palomar.




- Wait for the pad to be consumed and not to withdraw until at least after 15 minutes from that turn off the flame. 1 tablet is sufficient to disinfect a loft of 75 m3 FORMAT:




- Pot of 3 pills




 




 




 




 




 




 


    [description_short] => 

Pronafit Pro-Smoke is a composite, 100% natural, herbal and medicated oils that eliminates parasites of the pigeon-house, and also disinfects and clears the airways. For Pigeons and Birds


    [available_now] => 
    [available_later] => 
    [id] => 53
    [id_product] => 53
    [out_of_stock] => 2
    [new] => 0
    [id_product_attribute] => 0
    [quantity_wanted] => 1
    [extraContent] => Array
        (
            [0] => Array
                (
                    [title] => verified reviews(4)
                    [content] => 




                    [attr] => Array
                        (
                            [id] => netreviews_tab
                            [class] => netreviews_tab
                        )

                    [moduleName] => netreviews
                )

        )

    [allow_oosp] => 0
    [category] => antiparasitos
    [category_name] => Antiparasitos
    [link] => https://complementosparaaves.com/gb/antiparasitos/53-pronafit-pro-smoke-eliminates-parasites-and-disinfects-the-respiratory-tract.html
    [attribute_price] => 0
    [price_tax_exc] => 13.445454
    [price_without_reduction] => 14.789999
    [reduction] => 0
    [specific_prices] => 
    [quantity] => 1051
    [quantity_all_versions] => 1051
    [id_image] => gb-default
    [features] => Array
        (
        )

    [attachments] => Array
        (
        )

    [virtual] => 0
    [pack] => 0
    [packItems] => Array
        (
        )

    [nopackprice] => 0
    [customization_required] => 
    [rate] => 10
    [tax_name] => IVA ES 10%
    [ecotax_rate] => 0
    [unit_price] => 
    [customizations] => Array
        (
            [fields] => Array
                (
                )

        )

    [id_customization] => 0
    [is_customizable] => 
    [show_quantities] => 
    [quantity_label] => Items
    [quantity_discounts] => Array
        (
        )

    [customer_group_discount] => 0
    [attributes] => Array
        (
        )

    [weight_unit] => kg
    [images] => Array
        (
            [0] => Array
                (
                    [bySize] => Array
                        (
                            [small_default] => Array
                                (
                                    [url] => https://complementosparaaves.com/2309-small_default/pronafit-pro-smoke-eliminates-parasites-and-disinfects-the-respiratory-tract.jpg
                                    [width] => 98
                                    [height] => 98
                                )

                            [cart_default] => Array
                                (
                                    [url] => https://complementosparaaves.com/2309-cart_default/pronafit-pro-smoke-eliminates-parasites-and-disinfects-the-respiratory-tract.jpg
                                    [width] => 125
                                    [height] => 125
                                )

                            [home_default] => Array
                                (
                                    [url] => https://complementosparaaves.com/2309-home_default/pronafit-pro-smoke-eliminates-parasites-and-disinfects-the-respiratory-tract.jpg
                                    [width] => 250
                                    [height] => 250
                                )

                            [medium_category] => Array
                                (
                                    [url] => https://complementosparaaves.com/2309-medium_category/pronafit-pro-smoke-eliminates-parasites-and-disinfects-the-respiratory-tract.jpg
                                    [width] => 490
                                    [height] => 350
                                )

                            [medium_default] => Array
                                (
                                    [url] => https://complementosparaaves.com/2309-medium_default/pronafit-pro-smoke-eliminates-parasites-and-disinfects-the-respiratory-tract.jpg
                                    [width] => 452
                                    [height] => 452
                                )

                            [large_default] => Array
                                (
                                    [url] => https://complementosparaaves.com/2309-large_default/pronafit-pro-smoke-eliminates-parasites-and-disinfects-the-respiratory-tract.jpg
                                    [width] => 800
                                    [height] => 800
                                )

                        )

                    [small] => Array
                        (
                            [url] => https://complementosparaaves.com/2309-small_default/pronafit-pro-smoke-eliminates-parasites-and-disinfects-the-respiratory-tract.jpg
                            [width] => 98
                            [height] => 98
                        )

                    [medium] => Array
                        (
                            [url] => https://complementosparaaves.com/2309-medium_category/pronafit-pro-smoke-eliminates-parasites-and-disinfects-the-respiratory-tract.jpg
                            [width] => 490
                            [height] => 350
                        )

                    [large] => Array
                        (
                            [url] => https://complementosparaaves.com/2309-large_default/pronafit-pro-smoke-eliminates-parasites-and-disinfects-the-respiratory-tract.jpg
                            [width] => 800
                            [height] => 800
                        )

                    [legend] => Pronafit Pro-Smoke (smoke Bombs). Eliminates parasites and disinfects the respiratory tract
                    [cover] => 1
                    [id_image] => 2309
                    [position] => 1
                    [associatedVariants] => Array
                        (
                        )

                )

        )

    [cover] => Array
        (
            [bySize] => Array
                (
                    [small_default] => Array
                        (
                            [url] => https://complementosparaaves.com/2309-small_default/pronafit-pro-smoke-eliminates-parasites-and-disinfects-the-respiratory-tract.jpg
                            [width] => 98
                            [height] => 98
                        )

                    [cart_default] => Array
                        (
                            [url] => https://complementosparaaves.com/2309-cart_default/pronafit-pro-smoke-eliminates-parasites-and-disinfects-the-respiratory-tract.jpg
                            [width] => 125
                            [height] => 125
                        )

                    [home_default] => Array
                        (
                            [url] => https://complementosparaaves.com/2309-home_default/pronafit-pro-smoke-eliminates-parasites-and-disinfects-the-respiratory-tract.jpg
                            [width] => 250
                            [height] => 250
                        )

                    [medium_category] => Array
                        (
                            [url] => https://complementosparaaves.com/2309-medium_category/pronafit-pro-smoke-eliminates-parasites-and-disinfects-the-respiratory-tract.jpg
                            [width] => 490
                            [height] => 350
                        )

                    [medium_default] => Array
                        (
                            [url] => https://complementosparaaves.com/2309-medium_default/pronafit-pro-smoke-eliminates-parasites-and-disinfects-the-respiratory-tract.jpg
                            [width] => 452
                            [height] => 452
                        )

                    [large_default] => Array
                        (
                            [url] => https://complementosparaaves.com/2309-large_default/pronafit-pro-smoke-eliminates-parasites-and-disinfects-the-respiratory-tract.jpg
                            [width] => 800
                            [height] => 800
                        )

                )

            [small] => Array
                (
                    [url] => https://complementosparaaves.com/2309-small_default/pronafit-pro-smoke-eliminates-parasites-and-disinfects-the-respiratory-tract.jpg
                    [width] => 98
                    [height] => 98
                )

            [medium] => Array
                (
                    [url] => https://complementosparaaves.com/2309-medium_category/pronafit-pro-smoke-eliminates-parasites-and-disinfects-the-respiratory-tract.jpg
                    [width] => 490
                    [height] => 350
                )

            [large] => Array
                (
                    [url] => https://complementosparaaves.com/2309-large_default/pronafit-pro-smoke-eliminates-parasites-and-disinfects-the-respiratory-tract.jpg
                    [width] => 800
                    [height] => 800
                )

            [legend] => Pronafit Pro-Smoke (smoke Bombs). Eliminates parasites and disinfects the respiratory tract
            [cover] => 1
            [id_image] => 2309
            [position] => 1
            [associatedVariants] => Array
                (
                )

        )

    [url] => https://complementosparaaves.com/gb/antiparasitos/53-pronafit-pro-smoke-eliminates-parasites-and-disinfects-the-respiratory-tract.html
    [canonical_url] => https://complementosparaaves.com/gb/antiparasitos/53-pronafit-pro-smoke-eliminates-parasites-and-disinfects-the-respiratory-tract.html
    [has_discount] => 
    [discount_type] => 
    [discount_percentage] => 
    [discount_percentage_absolute] => 
    [discount_amount] => 
    [discount_amount_to_display] => 
    [price_amount] => 14.79
    [regular_price_amount] => 14.79
    [regular_price] => €14.79
    [discount_to_display] => 
    [unit_price_full] => 
    [add_to_cart_url] => https://complementosparaaves.com/gb/shopping-cart?add=1&id_product=53&id_product_attribute=0&token=04d21c9a4a71f5641c4dd447c565cda3
    [main_variants] => Array
        (
        )

    [flags] => Array
        (
            [on-sale] => Array
                (
                    [type] => on-sale
                    [label] => On sale!
                )

        )

    [labels] => Array
        (
            [tax_short] => (VAT incl.)
            [tax_long] => VAT included
        )

    [show_availability] => 1
    [availability_date] => 2015-02-05
    [availability_message] => 
    [availability] => available
    [delivery_information] => 
    [reference_to_display] => pronafit1212
    [embedded_attributes] => Array
        (
            [id_shop_default] => 1
            [id_manufacturer] => 13
            [id_supplier] => 0
            [reference] => pronafit1212
            [is_virtual] => 0
            [delivery_in_stock] => 
            [delivery_out_stock] => 
            [id_category_default] => 105
            [on_sale] => 1
            [online_only] => 0
            [ecotax] => 0
            [minimal_quantity] => 1
            [low_stock_threshold] => 
            [low_stock_alert] => 0
            [price] => 14.79
            [unity] => 
            [unit_price_ratio] => 0.000000
            [additional_shipping_cost] => 0.00
            [customizable] => 0
            [text_fields] => 0
            [uploadable_files] => 0
            [redirect_type] => 404
            [id_type_redirected] => 0
            [available_for_order] => 1
            [available_date] => 2015-02-05
            [show_condition] => 0
            [condition] => new
            [show_price] => 1
            [indexed] => 1
            [visibility] => both
            [cache_default_attribute] => 0
            [advanced_stock_management] => 0
            [date_add] => 2014-12-13 12:44:18
            [date_upd] => 2019-10-11 19:29:45
            [pack_stock_type] => 3
            [meta_description] => product that removes head lice, clean airway
            [meta_keywords] => 
            [meta_title] => Pronafit Pro-Smoke (smoke Bombs). Eliminates parasites and disinfects the respiratory tract
            [link_rewrite] => pronafit-pro-smoke-eliminates-parasites-and-disinfects-the-respiratory-tract
            [name] => Pronafit Pro-Smoke. Eliminates parasites and disinfects the respiratory tract
            [description] => 

Pronafit pro-Smoke 




INDICATIONS:




- Eliminates parasites of the palomar: piojillos, flies, mosquitoes, mites, moths, ... - Cleans and disinfects the upper respiratory tract and the bronchi.




- Helps to eliminate mucus in the respiratory tract




- Is a 100% natural product and very safe COMPOSITION:




- Essential oils - medicinal Herbs




MODE OF EMPLOYMENT:




- Put one tablet of Pro-Smoke on a tile or similar, to avoid getting marks on the floor of the loft.




- Ignite with a match or lighter the tablet and keep up to burn alone. Once you start to burn, generates vapor (smoke) that will cover the entire palomar.




- Wait for the pad to be consumed and not to withdraw until at least after 15 minutes from that turn off the flame. 1 tablet is sufficient to disinfect a loft of 75 m3 FORMAT:




- Pot of 3 pills




 




 




 




 




 




 


            [description_short] => 

Pronafit Pro-Smoke is a composite, 100% natural, herbal and medicated oils that eliminates parasites of the pigeon-house, and also disinfects and clears the airways. For Pigeons and Birds


            [available_now] => 
            [available_later] => 
            [id] => 53
            [id_product] => 53
            [out_of_stock] => 2
            [new] => 0
            [id_product_attribute] => 0
            [quantity_wanted] => 1
            [extraContent] => Array
                (
                    [0] => Array
                        (
                            [title] => verified reviews(4)
                            [content] => 




                            [attr] => Array
                                (
                                    [id] => netreviews_tab
                                    [class] => netreviews_tab
                                )

                            [moduleName] => netreviews
                        )

                )

            [allow_oosp] => 0
            [category] => antiparasitos
            [category_name] => Antiparasitos
            [link] => https://complementosparaaves.com/gb/antiparasitos/53-pronafit-pro-smoke-eliminates-parasites-and-disinfects-the-respiratory-tract.html
            [attribute_price] => 0
            [price_tax_exc] => 13.445454
            [price_without_reduction] => 14.789999
            [reduction] => 0
            [specific_prices] => 
            [quantity] => 1051
            [quantity_all_versions] => 1051
            [id_image] => gb-default
            [features] => Array
                (
                )

            [attachments] => Array
                (
                )

            [virtual] => 0
            [pack] => 0
            [packItems] => Array
                (
                )

            [nopackprice] => 0
            [customization_required] => 
            [rate] => 10
            [tax_name] => IVA ES 10%
            [ecotax_rate] => 0
            [unit_price] => 0
            [customizations] => Array
                (
                    [fields] => Array
                        (
                        )

                )

            [id_customization] => 0
            [is_customizable] => 
            [show_quantities] => 
            [quantity_label] => Items
            [quantity_discounts] => Array
                (
                )

            [customer_group_discount] => 0
        )

    [grouped_features] => Array
        (
        )

    [seo_availability] => https://schema.org/InStock
)
1
Pronafit Pro-Smoke. Eliminates parasites and disinfects the respiratory tract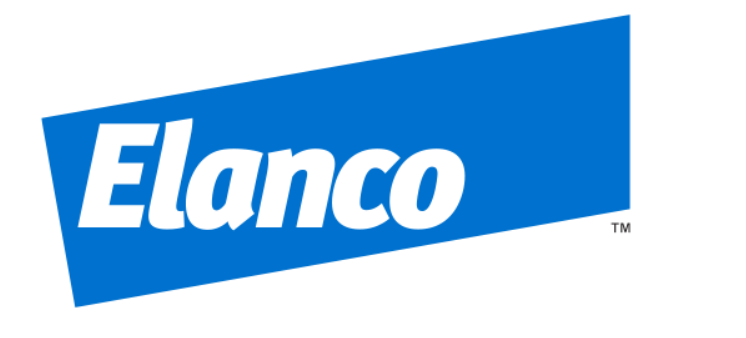 Pronafit Pro-Smoke is a composite, 100% natural, herbal and medicated oils that eliminates parasites of the pigeon-house, and also disinfects and clears the airways. For Pigeons and Birds
Pronafit pro-Smoke
INDICATIONS:
- Eliminates parasites of the palomar: piojillos, flies, mosquitoes, mites, moths, ... - Cleans and disinfects the upper respiratory tract and the bronchi.
- Helps to eliminate mucus in the respiratory tract
- Is a 100% natural product and very safe COMPOSITION:
- Essential oils - medicinal Herbs
MODE OF EMPLOYMENT:
- Put one tablet of Pro-Smoke on a tile or similar, to avoid getting marks on the floor of the loft.
- Ignite with a match or lighter the tablet and keep up to burn alone. Once you start to burn, generates vapor (smoke) that will cover the entire palomar.
- Wait for the pad to be consumed and not to withdraw until at least after 15 minutes from that turn off the flame. 1 tablet is sufficient to disinfect a loft of 75 m3 FORMAT:
- Pot of 3 pills
Otros productos de la misma categoría: