Array
(
    [id_shop_default] => 1
    [id_manufacturer] => 6
    [id_supplier] => 0
    [reference] => 424170
    [supplier_reference] => 
    [location] => 
    [width] => 0.000000
    [height] => 0.000000
    [depth] => 0.000000
    [weight] => 0.250000
    [quantity_discount] => 0
    [ean13] => 5411204118081
    [isbn] => 
    [upc] => 
    [cache_is_pack] => 0
    [cache_has_attachments] => 0
    [is_virtual] => 0
    [state] => 1
    [additional_delivery_times] => 1
    [delivery_in_stock] => 
    [delivery_out_stock] => 
    [id_category_default] => 345
    [id_tax_rules_group] => 68
    [on_sale] => 0
    [online_only] => 0
    [ecotax] => Array
        (
            [value] => €0.00
            [amount] => 0
            [rate] => 0
        )

    [minimal_quantity] => 1
    [low_stock_threshold] => 
    [low_stock_alert] => 0
    [price] => €2.96
    [wholesale_price] => 1.640000
    [unity] => 
    [unit_price_ratio] => 0.000000
    [additional_shipping_cost] => 0.00
    [customizable] => 0
    [text_fields] => 0
    [uploadable_files] => 0
    [redirect_type] => 404
    [id_type_redirected] => 0
    [available_for_order] => 1
    [available_date] => 0000-00-00
    [show_condition] => 0
    [condition] => 
    [show_price] => 1
    [indexed] => 1
    [visibility] => both
    [cache_default_attribute] => 0
    [advanced_stock_management] => 0
    [date_add] => 2017-02-10 00:41:14
    [date_upd] => 2019-11-22 12:31:35
    [pack_stock_type] => 3
    [meta_description] => Frutti Kick Orlux 250, pasta de cria, colors
    [meta_keywords] => 
    [meta_title] => Frutti Kick Orlux 250
    [link_rewrite] => frutti-kick-orlux-250
    [name] => Frutti Kick Orlux 250
    [description] => 

FOOD FOR BIRDS 





Orlux Frutti Kick VERSELE-LAGA

 is a paste of egg ready-to-use for all species of birds. It is a paste, multicolor, ideal for maintaining fitness and provides extra energy to your canaries, exotic birds and small parakeets. It is also a treat, very palatable for poultry. Frutti kick is enriched with pieces of fruit. This food has a high nutritional value, by the addition of honey 100 % pure and natural. The 

lysine

 and 

methionine

 additionally added to ensure optimum growth and a good composition of the plumage.





Contains all components that young birds and adults in need during breeding, growth and molting: proteins, vitamins, microelements, minerals and essential amino acids (lysine and methionine). Enriched with Floraestimul, L-Carnitine and Omega-3 fatty Acids.





Directions: Administer three or four times a week.








Composition: eggs and egg products (30 %), bakery products, extracts of vegetable proteins, oils and fats, seeds, honey, sugars, minerals, fruits, FOS and MOS.




Analytical components:

Protein (14 %)

Fat content (12 %)

Crude cellulose (2 %)

Crude ash (4 %)

Calcium (1,30 %)

Phosphorus (0,40 %)

Methionine (0,30 %)

Lysine (0,65 %)

Threonine (0,45 %)

Tryptophan (0.20 per cent)

Cystine (0.25 per cent)

Nutritional additives:

Vitamin A (31.250 Ul/kg)

Vitamin D3 (1.625 Ul/kg)

Vitamin E (250 mg/kg)

Vitamin K (3 mg/kg)

Vitamin B1 (7,20 mg/kg)

Vitamin B2 (16 mg/kg)

Vitamin B3 (20 mg/kg)

Vitamin B6 (6 mg/kg)

Vitamin B12 (0.03 mg/kg)

Vitamin C (75 mg/kg)

Vitamin PP (65 mg/kg)

Acid fótico (1.20 mg/kg)

Biotin (0.20 mg/kg)

Choline chloride (1.200 mg/kg)

L-carnitine (75 mg/kg)

The (iron) (50 mg/kg)

E2 (iodine) (2 mg/kg)

E4 (copper) (10 mg/kg)

E5 (mn) (100 mg/kg)

E6 (zinc) (97 mg/kg)

E8 (selenium) (0.20 mg/kg)


    [description_short] => 

Frutti Kick is a paste complementary ideal for helping to maintain a good physical condition. Your prescription is composed of dried fruits and honey 100% pure and natural. It is a supplement that guarantees an optimal growth, and provides high levels of energy. Ideal for canaries, exotic birds and small parakeets


    [available_now] => 
    [available_later] => 
    [id] => 1651
    [id_product] => 1651
    [out_of_stock] => 2
    [new] => 0
    [id_product_attribute] => 0
    [quantity_wanted] => 1
    [extraContent] => Array
        (
            [0] => Array
                (
                    [title] => verified reviews(1)
                    [content] => 




                    [attr] => Array
                        (
                            [id] => netreviews_tab
                            [class] => netreviews_tab
                        )

                    [moduleName] => netreviews
                )

        )

    [allow_oosp] => 0
    [category] => birds
    [category_name] => birds
    [link] => https://complementosparaaves.com/gb/birds/1651-frutti-kick-orlux-250.html
    [attribute_price] => 0
    [price_tax_exc] => 2.689536
    [price_without_reduction] => 2.95849
    [reduction] => 0
    [specific_prices] => 
    [quantity] => 10
    [quantity_all_versions] => 10
    [id_image] => gb-default
    [features] => Array
        (
        )

    [attachments] => Array
        (
        )

    [virtual] => 0
    [pack] => 0
    [packItems] => Array
        (
        )

    [nopackprice] => 0
    [customization_required] => 
    [rate] => 10
    [tax_name] => IVA ES 10%
    [ecotax_rate] => 0
    [unit_price] => 
    [customizations] => Array
        (
            [fields] => Array
                (
                )

        )

    [id_customization] => 0
    [is_customizable] => 
    [show_quantities] => 
    [quantity_label] => Items
    [quantity_discounts] => Array
        (
        )

    [customer_group_discount] => 0
    [attributes] => Array
        (
        )

    [weight_unit] => kg
    [images] => Array
        (
            [0] => Array
                (
                    [bySize] => Array
                        (
                            [small_default] => Array
                                (
                                    [url] => https://complementosparaaves.com/3377-small_default/frutti-kick-orlux-250.jpg
                                    [width] => 98
                                    [height] => 98
                                )

                            [cart_default] => Array
                                (
                                    [url] => https://complementosparaaves.com/3377-cart_default/frutti-kick-orlux-250.jpg
                                    [width] => 125
                                    [height] => 125
                                )

                            [home_default] => Array
                                (
                                    [url] => https://complementosparaaves.com/3377-home_default/frutti-kick-orlux-250.jpg
                                    [width] => 250
                                    [height] => 250
                                )

                            [medium_category] => Array
                                (
                                    [url] => https://complementosparaaves.com/3377-medium_category/frutti-kick-orlux-250.jpg
                                    [width] => 490
                                    [height] => 350
                                )

                            [medium_default] => Array
                                (
                                    [url] => https://complementosparaaves.com/3377-medium_default/frutti-kick-orlux-250.jpg
                                    [width] => 452
                                    [height] => 452
                                )

                            [large_default] => Array
                                (
                                    [url] => https://complementosparaaves.com/3377-large_default/frutti-kick-orlux-250.jpg
                                    [width] => 800
                                    [height] => 800
                                )

                        )

                    [small] => Array
                        (
                            [url] => https://complementosparaaves.com/3377-small_default/frutti-kick-orlux-250.jpg
                            [width] => 98
                            [height] => 98
                        )

                    [medium] => Array
                        (
                            [url] => https://complementosparaaves.com/3377-medium_category/frutti-kick-orlux-250.jpg
                            [width] => 490
                            [height] => 350
                        )

                    [large] => Array
                        (
                            [url] => https://complementosparaaves.com/3377-large_default/frutti-kick-orlux-250.jpg
                            [width] => 800
                            [height] => 800
                        )

                    [legend] => Frutti Kick Orlux 250
                    [cover] => 1
                    [id_image] => 3377
                    [position] => 1
                    [associatedVariants] => Array
                        (
                        )

                )

            [1] => Array
                (
                    [bySize] => Array
                        (
                            [small_default] => Array
                                (
                                    [url] => https://complementosparaaves.com/3378-small_default/frutti-kick-orlux-250.jpg
                                    [width] => 98
                                    [height] => 98
                                )

                            [cart_default] => Array
                                (
                                    [url] => https://complementosparaaves.com/3378-cart_default/frutti-kick-orlux-250.jpg
                                    [width] => 125
                                    [height] => 125
                                )

                            [home_default] => Array
                                (
                                    [url] => https://complementosparaaves.com/3378-home_default/frutti-kick-orlux-250.jpg
                                    [width] => 250
                                    [height] => 250
                                )

                            [medium_category] => Array
                                (
                                    [url] => https://complementosparaaves.com/3378-medium_category/frutti-kick-orlux-250.jpg
                                    [width] => 490
                                    [height] => 350
                                )

                            [medium_default] => Array
                                (
                                    [url] => https://complementosparaaves.com/3378-medium_default/frutti-kick-orlux-250.jpg
                                    [width] => 452
                                    [height] => 452
                                )

                            [large_default] => Array
                                (
                                    [url] => https://complementosparaaves.com/3378-large_default/frutti-kick-orlux-250.jpg
                                    [width] => 800
                                    [height] => 800
                                )

                        )

                    [small] => Array
                        (
                            [url] => https://complementosparaaves.com/3378-small_default/frutti-kick-orlux-250.jpg
                            [width] => 98
                            [height] => 98
                        )

                    [medium] => Array
                        (
                            [url] => https://complementosparaaves.com/3378-medium_category/frutti-kick-orlux-250.jpg
                            [width] => 490
                            [height] => 350
                        )

                    [large] => Array
                        (
                            [url] => https://complementosparaaves.com/3378-large_default/frutti-kick-orlux-250.jpg
                            [width] => 800
                            [height] => 800
                        )

                    [legend] => Frutti Kick Orlux 250
                    [cover] => 
                    [id_image] => 3378
                    [position] => 2
                    [associatedVariants] => Array
                        (
                        )

                )

        )

    [cover] => Array
        (
            [bySize] => Array
                (
                    [small_default] => Array
                        (
                            [url] => https://complementosparaaves.com/3377-small_default/frutti-kick-orlux-250.jpg
                            [width] => 98
                            [height] => 98
                        )

                    [cart_default] => Array
                        (
                            [url] => https://complementosparaaves.com/3377-cart_default/frutti-kick-orlux-250.jpg
                            [width] => 125
                            [height] => 125
                        )

                    [home_default] => Array
                        (
                            [url] => https://complementosparaaves.com/3377-home_default/frutti-kick-orlux-250.jpg
                            [width] => 250
                            [height] => 250
                        )

                    [medium_category] => Array
                        (
                            [url] => https://complementosparaaves.com/3377-medium_category/frutti-kick-orlux-250.jpg
                            [width] => 490
                            [height] => 350
                        )

                    [medium_default] => Array
                        (
                            [url] => https://complementosparaaves.com/3377-medium_default/frutti-kick-orlux-250.jpg
                            [width] => 452
                            [height] => 452
                        )

                    [large_default] => Array
                        (
                            [url] => https://complementosparaaves.com/3377-large_default/frutti-kick-orlux-250.jpg
                            [width] => 800
                            [height] => 800
                        )

                )

            [small] => Array
                (
                    [url] => https://complementosparaaves.com/3377-small_default/frutti-kick-orlux-250.jpg
                    [width] => 98
                    [height] => 98
                )

            [medium] => Array
                (
                    [url] => https://complementosparaaves.com/3377-medium_category/frutti-kick-orlux-250.jpg
                    [width] => 490
                    [height] => 350
                )

            [large] => Array
                (
                    [url] => https://complementosparaaves.com/3377-large_default/frutti-kick-orlux-250.jpg
                    [width] => 800
                    [height] => 800
                )

            [legend] => Frutti Kick Orlux 250
            [cover] => 1
            [id_image] => 3377
            [position] => 1
            [associatedVariants] => Array
                (
                )

        )

    [url] => https://complementosparaaves.com/gb/birds/1651-frutti-kick-orlux-250.html
    [canonical_url] => https://complementosparaaves.com/gb/birds/1651-frutti-kick-orlux-250.html
    [has_discount] => 
    [discount_type] => 
    [discount_percentage] => 
    [discount_percentage_absolute] => 
    [discount_amount] => 
    [discount_amount_to_display] => 
    [price_amount] => 2.96
    [regular_price_amount] => 2.96
    [regular_price] => €2.96
    [discount_to_display] => 
    [unit_price_full] => 
    [add_to_cart_url] => https://complementosparaaves.com/gb/shopping-cart?add=1&id_product=1651&id_product_attribute=0&token=04d21c9a4a71f5641c4dd447c565cda3
    [main_variants] => Array
        (
        )

    [flags] => Array
        (
        )

    [labels] => Array
        (
            [tax_short] => (VAT incl.)
            [tax_long] => VAT included
        )

    [show_availability] => 1
    [availability_date] => 
    [availability_message] => 
    [availability] => available
    [delivery_information] => 
    [reference_to_display] => 424170
    [embedded_attributes] => Array
        (
            [id_shop_default] => 1
            [id_manufacturer] => 6
            [id_supplier] => 0
            [reference] => 424170
            [is_virtual] => 0
            [delivery_in_stock] => 
            [delivery_out_stock] => 
            [id_category_default] => 345
            [on_sale] => 0
            [online_only] => 0
            [ecotax] => 0
            [minimal_quantity] => 1
            [low_stock_threshold] => 
            [low_stock_alert] => 0
            [price] => 2.96
            [unity] => 
            [unit_price_ratio] => 0.000000
            [additional_shipping_cost] => 0.00
            [customizable] => 0
            [text_fields] => 0
            [uploadable_files] => 0
            [redirect_type] => 404
            [id_type_redirected] => 0
            [available_for_order] => 1
            [available_date] => 0000-00-00
            [show_condition] => 0
            [condition] => new
            [show_price] => 1
            [indexed] => 1
            [visibility] => both
            [cache_default_attribute] => 0
            [advanced_stock_management] => 0
            [date_add] => 2017-02-10 00:41:14
            [date_upd] => 2019-11-22 12:31:35
            [pack_stock_type] => 3
            [meta_description] => Frutti Kick Orlux 250, pasta de cria, colors
            [meta_keywords] => 
            [meta_title] => Frutti Kick Orlux 250
            [link_rewrite] => frutti-kick-orlux-250
            [name] => Frutti Kick Orlux 250
            [description] => 

FOOD FOR BIRDS 





Orlux Frutti Kick VERSELE-LAGA

 is a paste of egg ready-to-use for all species of birds. It is a paste, multicolor, ideal for maintaining fitness and provides extra energy to your canaries, exotic birds and small parakeets. It is also a treat, very palatable for poultry. Frutti kick is enriched with pieces of fruit. This food has a high nutritional value, by the addition of honey 100 % pure and natural. The 

lysine

 and 

methionine

 additionally added to ensure optimum growth and a good composition of the plumage.





Contains all components that young birds and adults in need during breeding, growth and molting: proteins, vitamins, microelements, minerals and essential amino acids (lysine and methionine). Enriched with Floraestimul, L-Carnitine and Omega-3 fatty Acids.





Directions: Administer three or four times a week.








Composition: eggs and egg products (30 %), bakery products, extracts of vegetable proteins, oils and fats, seeds, honey, sugars, minerals, fruits, FOS and MOS.




Analytical components:

Protein (14 %)

Fat content (12 %)

Crude cellulose (2 %)

Crude ash (4 %)

Calcium (1,30 %)

Phosphorus (0,40 %)

Methionine (0,30 %)

Lysine (0,65 %)

Threonine (0,45 %)

Tryptophan (0.20 per cent)

Cystine (0.25 per cent)

Nutritional additives:

Vitamin A (31.250 Ul/kg)

Vitamin D3 (1.625 Ul/kg)

Vitamin E (250 mg/kg)

Vitamin K (3 mg/kg)

Vitamin B1 (7,20 mg/kg)

Vitamin B2 (16 mg/kg)

Vitamin B3 (20 mg/kg)

Vitamin B6 (6 mg/kg)

Vitamin B12 (0.03 mg/kg)

Vitamin C (75 mg/kg)

Vitamin PP (65 mg/kg)

Acid fótico (1.20 mg/kg)

Biotin (0.20 mg/kg)

Choline chloride (1.200 mg/kg)

L-carnitine (75 mg/kg)

The (iron) (50 mg/kg)

E2 (iodine) (2 mg/kg)

E4 (copper) (10 mg/kg)

E5 (mn) (100 mg/kg)

E6 (zinc) (97 mg/kg)

E8 (selenium) (0.20 mg/kg)


            [description_short] => 

Frutti Kick is a paste complementary ideal for helping to maintain a good physical condition. Your prescription is composed of dried fruits and honey 100% pure and natural. It is a supplement that guarantees an optimal growth, and provides high levels of energy. Ideal for canaries, exotic birds and small parakeets


            [available_now] => 
            [available_later] => 
            [id] => 1651
            [id_product] => 1651
            [out_of_stock] => 2
            [new] => 0
            [id_product_attribute] => 0
            [quantity_wanted] => 1
            [extraContent] => Array
                (
                    [0] => Array
                        (
                            [title] => verified reviews(1)
                            [content] => 




                            [attr] => Array
                                (
                                    [id] => netreviews_tab
                                    [class] => netreviews_tab
                                )

                            [moduleName] => netreviews
                        )

                )

            [allow_oosp] => 0
            [category] => birds
            [category_name] => birds
            [link] => https://complementosparaaves.com/gb/birds/1651-frutti-kick-orlux-250.html
            [attribute_price] => 0
            [price_tax_exc] => 2.689536
            [price_without_reduction] => 2.95849
            [reduction] => 0
            [specific_prices] => 
            [quantity] => 10
            [quantity_all_versions] => 10
            [id_image] => gb-default
            [features] => Array
                (
                )

            [attachments] => Array
                (
                )

            [virtual] => 0
            [pack] => 0
            [packItems] => Array
                (
                )

            [nopackprice] => 0
            [customization_required] => 
            [rate] => 10
            [tax_name] => IVA ES 10%
            [ecotax_rate] => 0
            [unit_price] => 0
            [customizations] => Array
                (
                    [fields] => Array
                        (
                        )

                )

            [id_customization] => 0
            [is_customizable] => 
            [show_quantities] => 
            [quantity_label] => Items
            [quantity_discounts] => Array
                (
                )

            [customer_group_discount] => 0
        )

    [grouped_features] => Array
        (
        )

    [seo_availability] => https://schema.org/InStock
)
1
Frutti Kick Orlux 250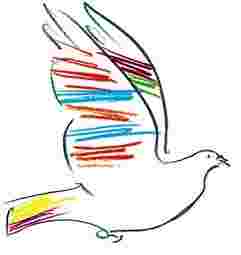 Frutti Kick is a paste complementary ideal for helping to maintain a good physical condition. Your prescription is composed of dried fruits and honey 100% pure and natural. It is a supplement that guarantees an optimal growth, and provides high levels of energy. Ideal for canaries, exotic birds and small parakeets
FOOD FOR BIRDS
Orlux Frutti Kick VERSELE-LAGA
is a paste of egg ready-to-use for all species of birds. It is a paste, multicolor, ideal for maintaining fitness and provides extra energy to your canaries, exotic birds and small parakeets. It is also a treat, very palatable for poultry. Frutti kick is enriched with pieces of fruit. This food has a high nutritional value, by the addition of honey 100 % pure and natural. The
lysine
and
methionine
additionally added to ensure optimum growth and a good composition of the plumage.
Contains all components that young birds and adults in need during breeding, growth and molting: proteins, vitamins, microelements, minerals and essential amino acids (lysine and methionine). Enriched with Floraestimul, L-Carnitine and Omega-3 fatty Acids.

Directions: Administer three or four times a week.
Composition: eggs and egg products (30 %), bakery products, extracts of vegetable proteins, oils and fats, seeds, honey, sugars, minerals, fruits, FOS and MOS.
Analytical components:
Protein (14 %)
Fat content (12 %)
Crude cellulose (2 %)
Crude ash (4 %)
Calcium (1,30 %)
Phosphorus (0,40 %)
Methionine (0,30 %)
Lysine (0,65 %)
Threonine (0,45 %)
Tryptophan (0.20 per cent)
Cystine (0.25 per cent)
Nutritional additives:
Vitamin A (31.250 Ul/kg)
Vitamin D3 (1.625 Ul/kg)
Vitamin E (250 mg/kg)
Vitamin K (3 mg/kg)
Vitamin B1 (7,20 mg/kg)
Vitamin B2 (16 mg/kg)
Vitamin B3 (20 mg/kg)
Vitamin B6 (6 mg/kg)
Vitamin B12 (0.03 mg/kg)
Vitamin C (75 mg/kg)
Vitamin PP (65 mg/kg)
Acid fótico (1.20 mg/kg)
Biotin (0.20 mg/kg)
Choline chloride (1.200 mg/kg)
L-carnitine (75 mg/kg)
The (iron) (50 mg/kg)
E2 (iodine) (2 mg/kg)
E4 (copper) (10 mg/kg)
E5 (mn) (100 mg/kg)
E6 (zinc) (97 mg/kg)
E8 (selenium) (0.20 mg/kg)
Otros productos de la misma categoría: