STANVET Dental Kit for Dogs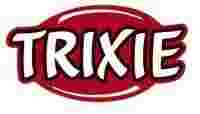 Kit, Dental contains a new Toothpaste Enzyme formula enhanced with proteolytic enzymes.
.The toothbrush Difresh has a triple head flexible, comfortable and effective. Thanks to its shape designed especially for the canine teeth, can be cleaned up with total security in all the corners of the mouth of the dog.
The Toothpaste Dentican with formula enhanced with papain, a proteolytic enzyme, enhancer of the action of plaque bacteria and to effect bleaching, in addition to eliminate bad breath and fight tartar formation
.How to use: daily, apply a small amount of paste on the brush. Brush vigorously on the teeth of the dog in all directions.No need to rinse.
Presentation:Paste in tube 100ml. Brush unit. Kit toothbrush + paste
Be the first to ask a question about this product!
Otros productos de la misma categoría: