Purina GOURMET GOLD TARTELETTE, buey y pollo, para gatos 4 x 85 gr.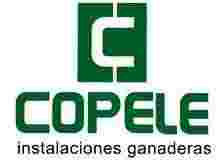 Exquisite wet food for cats with beef with tomato and chicken with carrots, that will make the delights of the mininos more demanding.
The pack Gourmet Gold Tartelette assortment of meats and vegetables includes 8 cans of 85 g with 4 different recipes with the quetu cat may enjoy the taste of each variety. This range of wet food for cats is made with rich pieces of meat, with a gentle touch of salsa, blended in an exquisite and consistent cake that your cat will devour.
The cakes Gourmet Gold Tartelette satisfy the palate of the cats more demanding. The range combines the ingredients carefully sliced with the sauce and form a cake for the cats to enjoy every bite. These cans are ideal as a complementary food for every day or as a tasty prize, its format makes it easy to open them and serve them in the moment without losing any of the properties of its components.
The box multipack of Gourmet Tartelette includes 8 cans assorted 85 g each filled with different ingredients: crab and sun-dried tomatoes; turkey and spinach dehydrated; lamb and green beans dehydrated; and chicken and carrots dried. The texture of the cakes of this new range will surprise your cat by your new shape and flavor. As you can see, the meat of the recipes Gourmet is accompanied with healthy ingredients and natural such as tomatoes, spinach, and green beans, to provide beneficial properties for the health of the animal.

ADVANTAGES OF GOURMET GOLD TARTELETTE ASSORTMENT:
Multipack of wet food for cats.
Rich chunks of meat and vegetables in a light sauce.
Exquisite cake with a texture that is irresistible.
4 kinds of meat with 4 different vegetables.
8 cans of tartelette assorted with 4 different recipes.
Be the first to ask a question about this product!
Otros productos de la misma categoría: