Array
(
    [id_shop_default] => 1
    [id_manufacturer] => 124
    [id_supplier] => 0
    [reference] => CM4070
    [supplier_reference] => 
    [location] => 
    [width] => 0.000000
    [height] => 0.000000
    [depth] => 0.000000
    [weight] => 15.000000
    [quantity_discount] => 0
    [ean13] => 1803071240318
    [isbn] => 
    [upc] => 
    [cache_is_pack] => 0
    [cache_has_attachments] => 0
    [is_virtual] => 0
    [state] => 1
    [additional_delivery_times] => 1
    [delivery_in_stock] => 
    [delivery_out_stock] => 
    [id_category_default] => 374
    [id_tax_rules_group] => 68
    [on_sale] => 0
    [online_only] => 0
    [ecotax] => Array
        (
            [value] => €0.00
            [amount] => 0
            [rate] => 0
        )

    [minimal_quantity] => 1
    [low_stock_threshold] => 
    [low_stock_alert] => 0
    [price] => €265.10
    [wholesale_price] => 0.000000
    [unity] => 
    [unit_price_ratio] => 0.000000
    [additional_shipping_cost] => 0.00
    [customizable] => 0
    [text_fields] => 0
    [uploadable_files] => 0
    [redirect_type] => 404
    [id_type_redirected] => 0
    [available_for_order] => 1
    [available_date] => 0000-00-00
    [show_condition] => 0
    [condition] => 
    [show_price] => 1
    [indexed] => 1
    [visibility] => both
    [cache_default_attribute] => 0
    [advanced_stock_management] => 0
    [date_add] => 2018-08-03 12:19:43
    [date_upd] => 2019-04-29 16:29:32
    [pack_stock_type] => 3
    [meta_description] => Scraper for cats ICA THE MANSION, a Magnificent scratcher for cats,with various heights, with hiding places and 1.85 mto. height.
    [meta_keywords] => 
    [meta_title] => Scraper for cats ICA THE MANSION.
    [link_rewrite] => scraper-for-cats-ica-the-mansion
    [name] => Scraper for cats ICA THE MANSION
    [description] => 
















This scraper will make your cat the happiest of the house.




The scraper 4 heights mansion blue has several levels where your cat can observe, rest, monitor,...




It is a scratching post for cats with a very elegant design.




During the stay of the cat in the scraper, it may go up little by little, resting at each one of the holes



















 


 
    [description_short] => 

Great scraper for cats,with various heights, with hiding places and 1.85 mto. height.


    [available_now] => 
    [available_later] => 
    [id] => 2628
    [id_product] => 2628
    [out_of_stock] => 2
    [new] => 0
    [id_product_attribute] => 0
    [quantity_wanted] => 1
    [extraContent] => Array
        (
            [0] => Array
                (
                    [title] => 
                    [content] => 
                    [attr] => Array
                        (
                            [id] => netreviews_tab
                            [class] => netreviews_tab
                        )

                    [moduleName] => netreviews
                )

        )

    [allow_oosp] => 0
    [category] => toys
    [category_name] => Toys
    [link] => https://complementosparaaves.com/gb/toys/2628-scraper-for-cats-ica-the-mansion.html
    [attribute_price] => 0
    [price_tax_exc] => 240.998182
    [price_without_reduction] => 265.098
    [reduction] => 0
    [specific_prices] => 
    [quantity] => 100
    [quantity_all_versions] => 100
    [id_image] => gb-default
    [features] => Array
        (
        )

    [attachments] => Array
        (
        )

    [virtual] => 0
    [pack] => 0
    [packItems] => Array
        (
        )

    [nopackprice] => 0
    [customization_required] => 
    [rate] => 10
    [tax_name] => IVA ES 10%
    [ecotax_rate] => 0
    [unit_price] => 
    [customizations] => Array
        (
            [fields] => Array
                (
                )

        )

    [id_customization] => 0
    [is_customizable] => 
    [show_quantities] => 
    [quantity_label] => Items
    [quantity_discounts] => Array
        (
        )

    [customer_group_discount] => 0
    [attributes] => Array
        (
        )

    [weight_unit] => kg
    [images] => Array
        (
            [0] => Array
                (
                    [bySize] => Array
                        (
                            [small_default] => Array
                                (
                                    [url] => https://complementosparaaves.com/3461-small_default/scraper-for-cats-ica-the-mansion.jpg
                                    [width] => 98
                                    [height] => 98
                                )

                            [cart_default] => Array
                                (
                                    [url] => https://complementosparaaves.com/3461-cart_default/scraper-for-cats-ica-the-mansion.jpg
                                    [width] => 125
                                    [height] => 125
                                )

                            [home_default] => Array
                                (
                                    [url] => https://complementosparaaves.com/3461-home_default/scraper-for-cats-ica-the-mansion.jpg
                                    [width] => 250
                                    [height] => 250
                                )

                            [medium_category] => Array
                                (
                                    [url] => https://complementosparaaves.com/3461-medium_category/scraper-for-cats-ica-the-mansion.jpg
                                    [width] => 490
                                    [height] => 350
                                )

                            [medium_default] => Array
                                (
                                    [url] => https://complementosparaaves.com/3461-medium_default/scraper-for-cats-ica-the-mansion.jpg
                                    [width] => 452
                                    [height] => 452
                                )

                            [large_default] => Array
                                (
                                    [url] => https://complementosparaaves.com/3461-large_default/scraper-for-cats-ica-the-mansion.jpg
                                    [width] => 800
                                    [height] => 800
                                )

                        )

                    [small] => Array
                        (
                            [url] => https://complementosparaaves.com/3461-small_default/scraper-for-cats-ica-the-mansion.jpg
                            [width] => 98
                            [height] => 98
                        )

                    [medium] => Array
                        (
                            [url] => https://complementosparaaves.com/3461-medium_category/scraper-for-cats-ica-the-mansion.jpg
                            [width] => 490
                            [height] => 350
                        )

                    [large] => Array
                        (
                            [url] => https://complementosparaaves.com/3461-large_default/scraper-for-cats-ica-the-mansion.jpg
                            [width] => 800
                            [height] => 800
                        )

                    [legend] => Scraper for cats ICA THE MANSION
                    [cover] => 1
                    [id_image] => 3461
                    [position] => 1
                    [associatedVariants] => Array
                        (
                        )

                )

        )

    [cover] => Array
        (
            [bySize] => Array
                (
                    [small_default] => Array
                        (
                            [url] => https://complementosparaaves.com/3461-small_default/scraper-for-cats-ica-the-mansion.jpg
                            [width] => 98
                            [height] => 98
                        )

                    [cart_default] => Array
                        (
                            [url] => https://complementosparaaves.com/3461-cart_default/scraper-for-cats-ica-the-mansion.jpg
                            [width] => 125
                            [height] => 125
                        )

                    [home_default] => Array
                        (
                            [url] => https://complementosparaaves.com/3461-home_default/scraper-for-cats-ica-the-mansion.jpg
                            [width] => 250
                            [height] => 250
                        )

                    [medium_category] => Array
                        (
                            [url] => https://complementosparaaves.com/3461-medium_category/scraper-for-cats-ica-the-mansion.jpg
                            [width] => 490
                            [height] => 350
                        )

                    [medium_default] => Array
                        (
                            [url] => https://complementosparaaves.com/3461-medium_default/scraper-for-cats-ica-the-mansion.jpg
                            [width] => 452
                            [height] => 452
                        )

                    [large_default] => Array
                        (
                            [url] => https://complementosparaaves.com/3461-large_default/scraper-for-cats-ica-the-mansion.jpg
                            [width] => 800
                            [height] => 800
                        )

                )

            [small] => Array
                (
                    [url] => https://complementosparaaves.com/3461-small_default/scraper-for-cats-ica-the-mansion.jpg
                    [width] => 98
                    [height] => 98
                )

            [medium] => Array
                (
                    [url] => https://complementosparaaves.com/3461-medium_category/scraper-for-cats-ica-the-mansion.jpg
                    [width] => 490
                    [height] => 350
                )

            [large] => Array
                (
                    [url] => https://complementosparaaves.com/3461-large_default/scraper-for-cats-ica-the-mansion.jpg
                    [width] => 800
                    [height] => 800
                )

            [legend] => Scraper for cats ICA THE MANSION
            [cover] => 1
            [id_image] => 3461
            [position] => 1
            [associatedVariants] => Array
                (
                )

        )

    [url] => https://complementosparaaves.com/gb/toys/2628-scraper-for-cats-ica-the-mansion.html
    [canonical_url] => https://complementosparaaves.com/gb/toys/2628-scraper-for-cats-ica-the-mansion.html
    [has_discount] => 
    [discount_type] => 
    [discount_percentage] => 
    [discount_percentage_absolute] => 
    [discount_amount] => 
    [discount_amount_to_display] => 
    [price_amount] => 265.1
    [regular_price_amount] => 265.1
    [regular_price] => €265.10
    [discount_to_display] => 
    [unit_price_full] => 
    [add_to_cart_url] => https://complementosparaaves.com/gb/shopping-cart?add=1&id_product=2628&id_product_attribute=0&token=04d21c9a4a71f5641c4dd447c565cda3
    [main_variants] => Array
        (
        )

    [flags] => Array
        (
        )

    [labels] => Array
        (
            [tax_short] => (VAT incl.)
            [tax_long] => VAT included
        )

    [show_availability] => 1
    [availability_date] => 
    [availability_message] => 
    [availability] => available
    [delivery_information] => 
    [reference_to_display] => CM4070
    [embedded_attributes] => Array
        (
            [id_shop_default] => 1
            [id_manufacturer] => 124
            [id_supplier] => 0
            [reference] => CM4070
            [is_virtual] => 0
            [delivery_in_stock] => 
            [delivery_out_stock] => 
            [id_category_default] => 374
            [on_sale] => 0
            [online_only] => 0
            [ecotax] => 0
            [minimal_quantity] => 1
            [low_stock_threshold] => 
            [low_stock_alert] => 0
            [price] => 265.1
            [unity] => 
            [unit_price_ratio] => 0.000000
            [additional_shipping_cost] => 0.00
            [customizable] => 0
            [text_fields] => 0
            [uploadable_files] => 0
            [redirect_type] => 404
            [id_type_redirected] => 0
            [available_for_order] => 1
            [available_date] => 0000-00-00
            [show_condition] => 0
            [condition] => new
            [show_price] => 1
            [indexed] => 1
            [visibility] => both
            [cache_default_attribute] => 0
            [advanced_stock_management] => 0
            [date_add] => 2018-08-03 12:19:43
            [date_upd] => 2019-04-29 16:29:32
            [pack_stock_type] => 3
            [meta_description] => Scraper for cats ICA THE MANSION, a Magnificent scratcher for cats,with various heights, with hiding places and 1.85 mto. height.
            [meta_keywords] => 
            [meta_title] => Scraper for cats ICA THE MANSION.
            [link_rewrite] => scraper-for-cats-ica-the-mansion
            [name] => Scraper for cats ICA THE MANSION
            [description] => 
















This scraper will make your cat the happiest of the house.




The scraper 4 heights mansion blue has several levels where your cat can observe, rest, monitor,...




It is a scratching post for cats with a very elegant design.




During the stay of the cat in the scraper, it may go up little by little, resting at each one of the holes



















 


 
            [description_short] => 

Great scraper for cats,with various heights, with hiding places and 1.85 mto. height.


            [available_now] => 
            [available_later] => 
            [id] => 2628
            [id_product] => 2628
            [out_of_stock] => 2
            [new] => 0
            [id_product_attribute] => 0
            [quantity_wanted] => 1
            [extraContent] => Array
                (
                    [0] => Array
                        (
                            [title] => 
                            [content] => 
                            [attr] => Array
                                (
                                    [id] => netreviews_tab
                                    [class] => netreviews_tab
                                )

                            [moduleName] => netreviews
                        )

                )

            [allow_oosp] => 0
            [category] => toys
            [category_name] => Toys
            [link] => https://complementosparaaves.com/gb/toys/2628-scraper-for-cats-ica-the-mansion.html
            [attribute_price] => 0
            [price_tax_exc] => 240.998182
            [price_without_reduction] => 265.098
            [reduction] => 0
            [specific_prices] => 
            [quantity] => 100
            [quantity_all_versions] => 100
            [id_image] => gb-default
            [features] => Array
                (
                )

            [attachments] => Array
                (
                )

            [virtual] => 0
            [pack] => 0
            [packItems] => Array
                (
                )

            [nopackprice] => 0
            [customization_required] => 
            [rate] => 10
            [tax_name] => IVA ES 10%
            [ecotax_rate] => 0
            [unit_price] => 0
            [customizations] => Array
                (
                    [fields] => Array
                        (
                        )

                )

            [id_customization] => 0
            [is_customizable] => 
            [show_quantities] => 
            [quantity_label] => Items
            [quantity_discounts] => Array
                (
                )

            [customer_group_discount] => 0
        )

    [grouped_features] => Array
        (
        )

    [seo_availability] => https://schema.org/InStock
)
1
Scraper for cats ICA THE MANSION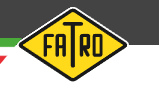 Great scraper for cats,with various heights, with hiding places and 1.85 mto. height.
This scraper will make your cat the happiest of the house.
The scraper 4 heights mansion blue has several levels where your cat can observe, rest, monitor,...
It is a scratching post for cats with a very elegant design.
During the stay of the cat in the scraper, it may go up little by little, resting at each one of the holes
Otros productos de la misma categoría:
Chaise Scratcher, sisal ext, edge and bottom stuffed. This scraper wave offers your cat a lot of pleasure. Cats...