Nekton S 35gr, vitaminas, minerales y aminoácidos para aves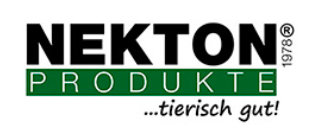 NEKTON S has been formulated to meet the standard vitamin requirements of ornamental birds.
NEKTON S has taken into account the needs of birds and contains a balanced blend of minerals and trace elements.
Nekton S vitamin supplement for birds in thepetshopboys.es, your pet's shop.
Nekton S is a multivitamin supplement enriched with amino acids and trace elements for all kinds of birds. A balanced mixture of effective substances to increase the nutritional value of the feed.
NEKTON S has been used successfully for years by bird enthusiasts, zoos and, mainly, by poultry farmers. In all this time NEKTON S has proven its effectiveness in counteracting the effects of molting, cage changes, diseases and medical treatments, as well as in enhancing resistance to diseases.
Vitamins:
Vitamins are vitally important organic compounds that act in small amounts. Each vitamin plays a specific role in the body. Some are essential for the transformation of energy, while others regulate the metabolism of the various structural units( cells, membranes and bones). When a certain vitamin is missing, various alterations and diseases appear, to varying degrees. A vitamin deficiency can cause growth delays and reproductive disturbances, as well as decreased performance. The body is unable to synthesize many vitamins, which is equivalent to saying that they must be present in the diet. In the case of birds even good quality seeds can be deficient in some or all vitamins. The diet should be enriched daily to ensure a regular supply of essential vitamins.
Amino acids:
Proteins are the "organic building blocks" of the body. Along with carbohydrates, lipids, vitamins, trace elements and water, proteins are the components of food that are decisive for the body. Basically, proteins are important as a source of amino acids, so the body can build its own structural and functional proteins. In the digestive tract, dietary protein is digested or hydrolyzed, obtaining amino acids that are absorbed and used in the construction of the proteins necessary for the body. Proteins consist of one or more chains and are made up of about 23 amino acids. However, the body is unable to synthesize some amino acids at a sufficient rate to meet its physiological needs, so these essential amino acids must be present in the diet. The biological value of a protein is given by the number of essential amino acids it contains. On the other hand, the quality of a protein depends on the variety of amino acids it contains and whether the proportions of the essential amino acids approximate the physiological needs of the species in question. Thus, the quality of a dietary protein is limited by the presence in its "protein chain" of an amino acid whose content is lower than needs. Consequently, the body cannot synthesize enough of its own structural and functional proteins. In adult animals the symptoms of a vitamin deficiency are decreased yield and production, which in birds results in poor plumage. NEKTON S contains 18 essential amino acids in the L configuration (the one existing in nature), which facilitates its assimilation. The amino acids present in NEKTON S have been formulated to provide organisms with a sufficient amount of building material to build their own proteins.
Minerals and trace elements:
Every bird aficionado knows that life cannot be sustained without a regular supply of inorganic elements to the body. Essential minerals are crucial for skeletal structures such as bones and teeth. They play a role in regulating the acid-base balance and serve to maintain and regulate the colloidal system. Some minerals are components or activators of enzymes and/or other biological systems or units, e.g. iodine and iron in haemoglobin. In summary, we can affirm that trace elements act as building units of the skeleton or as regulators of bodily processes. Therefore, their regular contribution is especially important during periods of growth.
How to use:
Being a powder soluble in cold water, Nekton S can be added to drinking water or soft food without any inconvenience. To help your bird benefit from the essential vitamins:
- The daily dose should never be exceeded.
- It should be used daily.
- It must be added to water or food. The teaspoon included in the container can accommodate 1 gr. of Nekton S. Add 1 level teaspoon for every 250 ml. of water. If you only have one or two birds, make a small hole in the aluminum lid and drop a small amount on the drinking water or on the food. A small amount is very effective.
Use NEKTON E together with NEKTON S to improve fertilization. If you follow these tips you will be surprised by the reproductive results you will achieve.
Warnings:
- Nekton S should not be used during incubation as incubation may be interrupted by an unreasonable mating instinct on the part of the male.
- Keep in a cool, dry and dark place. In an unopened evase stored in suitable conditions, the vitamins contained in Nekton Sdo not lose their properties until the expiration date.
- As this supplement contains more vitamins D and trace elements than the whole feed, it should only be added to 10% of the daily ration of the bird.
- As with all protein-rich products, special attention should be paid to hygiene when Nekton S is added to the drinking water. The solution should be changed daily, but first the drinker or water dispenser should be thoroughly cleaned and disinfected.
Analysis:
Vitamin A, Vitamin D3, Vitamin E, Copper, Zinc, Vitamin B1, Vitamin B2, Pantothenate-D-Calcium, Nicotinamide, Vitamin B6, Vitamin C, Vitamin K3, Vitamin H (Biotin), Manganese, Zinc, Copper, Iron, Iodine, Calcium and Phosphorus. Moisture CONTENT - 13 Vitamins. - 18 Amino acids - Minerals.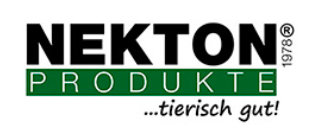 Reference

201035

Availability date:

2023-05-08
Data sheet
Código Identificación Fiscal

A_FOOD_ANIMALVITAMINS
Questions
Be the first to ask a question about this product!