NEKTON BIOTIN Complejo vitamínico estimulante del crecimiento de plumas, 35 gr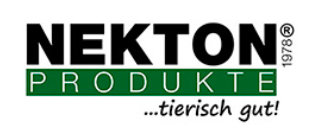 Nekton Bio,vitamins, trace elements, amino acids, calcium in the form of water-soluble powder that promotes the growth of bird plumage.
Nekton Bio for plumage growth. Especially suitable for molting or to correct plumage problems, Nekton Bio is a special preparation that stimulates the growth of feathers, prevents the pecking of the feathers themselves caused by nutritional deficiencies and ensures the formation of a complete and balanced plumage.
Administer during the annual molting period. It should also be used in the case of accidental molts, loss of plumage caused by the bird itself or the birth of deformed feathers.
The process of plumage growth is very complex. However, it is very important that each bird has an integral plumage.
The plumage not only provides a nice dress to its owner and allows him to recognize the members of his own species, but also allows him to blend in with his surroundings and thus hide from his enemies. Malnutrition has many consequences. Often diseased feathers or loss of plumage is due to a lack of important vitamins and amino acids, as both exert a considerable influence on the growth and development of feathers. The French molt of the parakeets in a clear example of a protein deficiency of the quilo of the buche of the parents.
Trace elements, vitamins and amino acids are also necessary in cases of alterations in feather growth such as loss of feathers or the birth of deformed feathers. If a bird pecks at its feathers it may be due to psychological reasons, which are often solved with a major change in the environment. However, it is again advisable to encourage the diet with vitamins, amino acids and minerals.
NEKTON BIO is a special preparation that stimulates the growth of feathers. It should always be used in cases of plumage abnormalities or lesions due to food deficiencies. After research, a preparation has been obtained that contains proteins, vitamins A and E, biotin and a high percentage of amino acids (lysine, arginine, and methionine).
All these substances have a capital importance in the growth of feathers. In addition to these substances Nekton Bio contains 13 important vitamins, 6 trace elements, calcium and other essential elements necessary for the well-being and health of your bird.
How to use: As it is a powder soluble in cold water, Nekton Bio can be added to drinking water or soft food without any inconvenience. To help your bird benefit from the essential vitamins:
- The daily dose should never be exceeded.
- It should be used daily.
- It must be added to water or food. The spoon included in the package can accommodate 1 gr. of Nekton Bio. Add 1 level teaspoon for every 250 ml. of water.
If you only have one or two birds, make a small hole in the aluminum lid and drop a small amount on the drinking water or on the food. A small amount is very effective. For Nekton Bio to take effect it must be administered over a long period of time, which depends on the bird species in question.
In the case of severe feather injuries, we advise doubling or tripling the dose of Nekton Bio until new feathers begin to appear.
Warnings:
- Nekton Bio should not be used during incubation as incubation may be interrupted by an unreasonable mating instinct on the part of the male.
- After using Nekton bio successfully it would be advisable to continue with another preparation such as Nekton S, to help prevent the appearance of injuries or diseases due to nutritional deficiencies.
- Keep in a cool, dry and dark place. In an unopened evase stored under suitable conditions, the vitamins contained in Nekton Bio do not lose their properties until the expiration date.
- As this supplement contains more vitamins D and trace elements than the whole feed, it should only be added to 10% of the daily ration of the bird.
- As with all protein-rich products, special attention should be paid to hygiene when Nekton Bio is added to the drinking fountain water. The solution should be changed daily, but first the drinker or water dispenser should be thoroughly cleaned and disinfected.
Analysis: Vitamin A, vitamin D3, vitamin E (DL-alpha-tocopherol acetate), thiamine hydrochloride (Vit. B1), riboflabine (Vit. B2), calcium D-pantothenate, nicotinamide, pyridoxine hydrochloride (Vit. B6), folic acid, vitamin B12, ascorbic acid (Vit. C), menadione sodium bisulfate (Vit. K3), biotin, iron (ferrous sulfate), zinc (zinc sulfate), manganese (manganese sulfate), copper (copper sulfate), iodine (calcium iodate), cobalt (cobalt sulfate), Moisture Content: - 13 Vitamins. - 6 Trace elements - 18 Amino acids complementosparaaves.com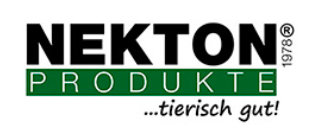 Reference

207035

Availability date:

2023-05-08
Data sheet
Código Identificación Fiscal

A_FOOD_ANIMALVITAMINS
Questions
Rosa on 2020-07-31

Question:

Hola quisiera saber si es recomendable dárselo al loros acondicionado iris

Answer:

buenos dias, totalmente recomendable.

gracias por tu consulta