Array
(
    [id_shop_default] => 1
    [id_manufacturer] => 106
    [id_supplier] => 0
    [reference] => 79010
    [supplier_reference] => 
    [location] => 
    [width] => 0.000000
    [height] => 0.000000
    [depth] => 0.000000
    [weight] => 1.000000
    [quantity_discount] => 0
    [ean13] => 8436540790101
    [isbn] => 
    [upc] => 
    [cache_is_pack] => 0
    [cache_has_attachments] => 0
    [is_virtual] => 0
    [state] => 1
    [additional_delivery_times] => 1
    [delivery_in_stock] => 
    [delivery_out_stock] => 
    [id_category_default] => 391
    [id_tax_rules_group] => 68
    [on_sale] => 0
    [online_only] => 0
    [ecotax] => Array
        (
            [value] => €0.00
            [amount] => 0
            [rate] => 0
        )

    [minimal_quantity] => 1
    [low_stock_threshold] => 
    [low_stock_alert] => 0
    [price] => €4.50
    [wholesale_price] => 2.850000
    [unity] => 
    [unit_price_ratio] => 0.000000
    [additional_shipping_cost] => 0.00
    [customizable] => 0
    [text_fields] => 0
    [uploadable_files] => 0
    [redirect_type] => 404
    [id_type_redirected] => 0
    [available_for_order] => 1
    [available_date] => 0000-00-00
    [show_condition] => 0
    [condition] => 
    [show_price] => 1
    [indexed] => 1
    [visibility] => both
    [cache_default_attribute] => 0
    [advanced_stock_management] => 0
    [date_add] => 2017-03-31 12:28:59
    [date_upd] => 2019-06-18 09:54:34
    [pack_stock_type] => 3
    [meta_description] => Hay of Festuca 1 kg in rabbits and rodents
    [meta_keywords] => 
    [meta_title] => Hay of Festuca 1 kg in rabbits and rodents
    [link_rewrite] => ribero-hay-of-festuca-1-kg-in-rabbits-and-rodents
    [name] => Ribero Hay of Festuca 1 kg in rabbits and rodents
    [description] => 

Complementary food composed by hay of tall fescue (Festuca Arundinacea) selected of first quality




Suitable for rabbits, guinea pigs, chinchillas, mice, squirrels, and hamsters




Hay sun-dried, not dehydrated, which prevents the destruction of protein, keeping all the smell and natural taste of the hay




Ribero produces, collects, stores and presents the hay of Festuca with proper care to obtain a high quality product, preserving the most of all of its properties, its texture and all its flavor.




Presented in long branch ensuring minimum breakage. Packaging without pressing retaining its soft texture and avoiding the dust in the container.






MODE OF EMPLOYMENT: Manage to free available each day as a dietary supplement main. Must be placed in a trough, leaving them clean and fresh. Don't forget to always leave fresh and clean water available to your pet.
You can also manage to discretion the amount sufficient to provide greater comfort and heat.




 




Rabbits are NOT rodents like rats, mice, chinchillas, guinea pigs....but that is part of the group of mammals known as lagomorphs.

There are many kinds of rabbits, whether they are Large, falling Ears, of Medium size, Tiny size, - size, Dwarf or Coats unusual, but what is clear is that they are all herbivores, the stomach simple, and therefore his power is based on eating foods of plant origin with a high proportion of fiber.

The rabbit as a mammalian herbivore stomach simple they are, have certain physiological needs that no food alone can get to cover. To cover the nutritional needs of rabbits, we have to provide a varied and balanced diet at the same time.

Ribero has developed the pyramid of nutrition of the rabbits, trying to meet all your needs according to his age.







Depending on the age of the rabbits can consume different types of food and in different proportions:

1 - birth to 7 weeks: mother's Milk.

2 - from the 3 or 4 weeks we can incorporate little by little the Hay Grasses and the Oat




3 - after 4 weeks you can already offer Green Nature for Rabbits and Rabbits Dwarves daily as a main source of food. You can also provide you with the products of GAMMA COAD if you suffer from any of the pathologies for which they are indicated: relaxing, slimming, digestive or cleansing.

4 - after 6 months: You can enter the fresh vegetables are allowed as leaves of carrot, lettuce and arugula among others. If you want to give a prize you can offer once a week gamma of Snacks from Ribero.

5- Always must have Hay of Festuca, are free to use.

* Remember that the big difference between the rabbit and the rabbits dwarfs is that the rabbits dwarves eat in portions much smaller than the rabbit, which was approximately 40% less food per serving.

Rabbits eat between 60 and 80 times a day, and is vital to your health. Hay of Festuca helps in digestion, so you should always be available in an unrestricted manner in a feeder clean and dry.




 







 




 



    [description_short] => 

Complementary food composed by hay of tall fescue (Festuca Arundinacea) selected of first quality




Suitable for rabbits, guinea pigs, chinchillas, mice, squirrels, and hamsters




 


    [available_now] => 
    [available_later] => 
    [id] => 1862
    [id_product] => 1862
    [out_of_stock] => 2
    [new] => 0
    [id_product_attribute] => 0
    [quantity_wanted] => 1
    [extraContent] => Array
        (
            [0] => Array
                (
                    [title] => 
                    [content] => 
                    [attr] => Array
                        (
                            [id] => netreviews_tab
                            [class] => netreviews_tab
                        )

                    [moduleName] => netreviews
                )

        )

    [allow_oosp] => 0
    [category] => bases-and-hayes
    [category_name] => Bases and hayes
    [link] => https://complementosparaaves.com/gb/bases-and-hayes/1862-ribero-hay-of-festuca-1-kg-in-rabbits-and-rodents.html
    [attribute_price] => 0
    [price_tax_exc] => 4.090909
    [price_without_reduction] => 4.5
    [reduction] => 0
    [specific_prices] => 
    [quantity] => 5
    [quantity_all_versions] => 5
    [id_image] => gb-default
    [features] => Array
        (
        )

    [attachments] => Array
        (
        )

    [virtual] => 0
    [pack] => 0
    [packItems] => Array
        (
        )

    [nopackprice] => 0
    [customization_required] => 
    [rate] => 10
    [tax_name] => IVA ES 10%
    [ecotax_rate] => 0
    [unit_price] => 
    [customizations] => Array
        (
            [fields] => Array
                (
                )

        )

    [id_customization] => 0
    [is_customizable] => 
    [show_quantities] => 
    [quantity_label] => Items
    [quantity_discounts] => Array
        (
        )

    [customer_group_discount] => 0
    [attributes] => Array
        (
        )

    [weight_unit] => kg
    [images] => Array
        (
            [0] => Array
                (
                    [bySize] => Array
                        (
                            [small_default] => Array
                                (
                                    [url] => https://complementosparaaves.com/2429-small_default/ribero-hay-of-festuca-1-kg-in-rabbits-and-rodents.jpg
                                    [width] => 98
                                    [height] => 98
                                )

                            [cart_default] => Array
                                (
                                    [url] => https://complementosparaaves.com/2429-cart_default/ribero-hay-of-festuca-1-kg-in-rabbits-and-rodents.jpg
                                    [width] => 125
                                    [height] => 125
                                )

                            [home_default] => Array
                                (
                                    [url] => https://complementosparaaves.com/2429-home_default/ribero-hay-of-festuca-1-kg-in-rabbits-and-rodents.jpg
                                    [width] => 250
                                    [height] => 250
                                )

                            [medium_category] => Array
                                (
                                    [url] => https://complementosparaaves.com/2429-medium_category/ribero-hay-of-festuca-1-kg-in-rabbits-and-rodents.jpg
                                    [width] => 490
                                    [height] => 350
                                )

                            [medium_default] => Array
                                (
                                    [url] => https://complementosparaaves.com/2429-medium_default/ribero-hay-of-festuca-1-kg-in-rabbits-and-rodents.jpg
                                    [width] => 452
                                    [height] => 452
                                )

                            [large_default] => Array
                                (
                                    [url] => https://complementosparaaves.com/2429-large_default/ribero-hay-of-festuca-1-kg-in-rabbits-and-rodents.jpg
                                    [width] => 800
                                    [height] => 800
                                )

                        )

                    [small] => Array
                        (
                            [url] => https://complementosparaaves.com/2429-small_default/ribero-hay-of-festuca-1-kg-in-rabbits-and-rodents.jpg
                            [width] => 98
                            [height] => 98
                        )

                    [medium] => Array
                        (
                            [url] => https://complementosparaaves.com/2429-medium_category/ribero-hay-of-festuca-1-kg-in-rabbits-and-rodents.jpg
                            [width] => 490
                            [height] => 350
                        )

                    [large] => Array
                        (
                            [url] => https://complementosparaaves.com/2429-large_default/ribero-hay-of-festuca-1-kg-in-rabbits-and-rodents.jpg
                            [width] => 800
                            [height] => 800
                        )

                    [legend] => Hay of Festuca 1 kg in rabbits and rodents
                    [cover] => 1
                    [id_image] => 2429
                    [position] => 1
                    [associatedVariants] => Array
                        (
                        )

                )

        )

    [cover] => Array
        (
            [bySize] => Array
                (
                    [small_default] => Array
                        (
                            [url] => https://complementosparaaves.com/2429-small_default/ribero-hay-of-festuca-1-kg-in-rabbits-and-rodents.jpg
                            [width] => 98
                            [height] => 98
                        )

                    [cart_default] => Array
                        (
                            [url] => https://complementosparaaves.com/2429-cart_default/ribero-hay-of-festuca-1-kg-in-rabbits-and-rodents.jpg
                            [width] => 125
                            [height] => 125
                        )

                    [home_default] => Array
                        (
                            [url] => https://complementosparaaves.com/2429-home_default/ribero-hay-of-festuca-1-kg-in-rabbits-and-rodents.jpg
                            [width] => 250
                            [height] => 250
                        )

                    [medium_category] => Array
                        (
                            [url] => https://complementosparaaves.com/2429-medium_category/ribero-hay-of-festuca-1-kg-in-rabbits-and-rodents.jpg
                            [width] => 490
                            [height] => 350
                        )

                    [medium_default] => Array
                        (
                            [url] => https://complementosparaaves.com/2429-medium_default/ribero-hay-of-festuca-1-kg-in-rabbits-and-rodents.jpg
                            [width] => 452
                            [height] => 452
                        )

                    [large_default] => Array
                        (
                            [url] => https://complementosparaaves.com/2429-large_default/ribero-hay-of-festuca-1-kg-in-rabbits-and-rodents.jpg
                            [width] => 800
                            [height] => 800
                        )

                )

            [small] => Array
                (
                    [url] => https://complementosparaaves.com/2429-small_default/ribero-hay-of-festuca-1-kg-in-rabbits-and-rodents.jpg
                    [width] => 98
                    [height] => 98
                )

            [medium] => Array
                (
                    [url] => https://complementosparaaves.com/2429-medium_category/ribero-hay-of-festuca-1-kg-in-rabbits-and-rodents.jpg
                    [width] => 490
                    [height] => 350
                )

            [large] => Array
                (
                    [url] => https://complementosparaaves.com/2429-large_default/ribero-hay-of-festuca-1-kg-in-rabbits-and-rodents.jpg
                    [width] => 800
                    [height] => 800
                )

            [legend] => Hay of Festuca 1 kg in rabbits and rodents
            [cover] => 1
            [id_image] => 2429
            [position] => 1
            [associatedVariants] => Array
                (
                )

        )

    [url] => https://complementosparaaves.com/gb/bases-and-hayes/1862-ribero-hay-of-festuca-1-kg-in-rabbits-and-rodents.html
    [canonical_url] => https://complementosparaaves.com/gb/bases-and-hayes/1862-ribero-hay-of-festuca-1-kg-in-rabbits-and-rodents.html
    [has_discount] => 
    [discount_type] => 
    [discount_percentage] => 
    [discount_percentage_absolute] => 
    [discount_amount] => 
    [discount_amount_to_display] => 
    [price_amount] => 4.5
    [regular_price_amount] => 4.5
    [regular_price] => €4.50
    [discount_to_display] => 
    [unit_price_full] => 
    [add_to_cart_url] => https://complementosparaaves.com/gb/shopping-cart?add=1&id_product=1862&id_product_attribute=0&token=04d21c9a4a71f5641c4dd447c565cda3
    [main_variants] => Array
        (
        )

    [flags] => Array
        (
        )

    [labels] => Array
        (
            [tax_short] => (VAT incl.)
            [tax_long] => VAT included
        )

    [show_availability] => 1
    [availability_date] => 
    [availability_message] => 
    [availability] => available
    [delivery_information] => 
    [reference_to_display] => 79010
    [embedded_attributes] => Array
        (
            [id_shop_default] => 1
            [id_manufacturer] => 106
            [id_supplier] => 0
            [reference] => 79010
            [is_virtual] => 0
            [delivery_in_stock] => 
            [delivery_out_stock] => 
            [id_category_default] => 391
            [on_sale] => 0
            [online_only] => 0
            [ecotax] => 0
            [minimal_quantity] => 1
            [low_stock_threshold] => 
            [low_stock_alert] => 0
            [price] => 4.5
            [unity] => 
            [unit_price_ratio] => 0.000000
            [additional_shipping_cost] => 0.00
            [customizable] => 0
            [text_fields] => 0
            [uploadable_files] => 0
            [redirect_type] => 404
            [id_type_redirected] => 0
            [available_for_order] => 1
            [available_date] => 0000-00-00
            [show_condition] => 0
            [condition] => new
            [show_price] => 1
            [indexed] => 1
            [visibility] => both
            [cache_default_attribute] => 0
            [advanced_stock_management] => 0
            [date_add] => 2017-03-31 12:28:59
            [date_upd] => 2019-06-18 09:54:34
            [pack_stock_type] => 3
            [meta_description] => Hay of Festuca 1 kg in rabbits and rodents
            [meta_keywords] => 
            [meta_title] => Hay of Festuca 1 kg in rabbits and rodents
            [link_rewrite] => ribero-hay-of-festuca-1-kg-in-rabbits-and-rodents
            [name] => Ribero Hay of Festuca 1 kg in rabbits and rodents
            [description] => 

Complementary food composed by hay of tall fescue (Festuca Arundinacea) selected of first quality




Suitable for rabbits, guinea pigs, chinchillas, mice, squirrels, and hamsters




Hay sun-dried, not dehydrated, which prevents the destruction of protein, keeping all the smell and natural taste of the hay




Ribero produces, collects, stores and presents the hay of Festuca with proper care to obtain a high quality product, preserving the most of all of its properties, its texture and all its flavor.




Presented in long branch ensuring minimum breakage. Packaging without pressing retaining its soft texture and avoiding the dust in the container.






MODE OF EMPLOYMENT: Manage to free available each day as a dietary supplement main. Must be placed in a trough, leaving them clean and fresh. Don't forget to always leave fresh and clean water available to your pet.
You can also manage to discretion the amount sufficient to provide greater comfort and heat.




 




Rabbits are NOT rodents like rats, mice, chinchillas, guinea pigs....but that is part of the group of mammals known as lagomorphs.

There are many kinds of rabbits, whether they are Large, falling Ears, of Medium size, Tiny size, - size, Dwarf or Coats unusual, but what is clear is that they are all herbivores, the stomach simple, and therefore his power is based on eating foods of plant origin with a high proportion of fiber.

The rabbit as a mammalian herbivore stomach simple they are, have certain physiological needs that no food alone can get to cover. To cover the nutritional needs of rabbits, we have to provide a varied and balanced diet at the same time.

Ribero has developed the pyramid of nutrition of the rabbits, trying to meet all your needs according to his age.







Depending on the age of the rabbits can consume different types of food and in different proportions:

1 - birth to 7 weeks: mother's Milk.

2 - from the 3 or 4 weeks we can incorporate little by little the Hay Grasses and the Oat




3 - after 4 weeks you can already offer Green Nature for Rabbits and Rabbits Dwarves daily as a main source of food. You can also provide you with the products of GAMMA COAD if you suffer from any of the pathologies for which they are indicated: relaxing, slimming, digestive or cleansing.

4 - after 6 months: You can enter the fresh vegetables are allowed as leaves of carrot, lettuce and arugula among others. If you want to give a prize you can offer once a week gamma of Snacks from Ribero.

5- Always must have Hay of Festuca, are free to use.

* Remember that the big difference between the rabbit and the rabbits dwarfs is that the rabbits dwarves eat in portions much smaller than the rabbit, which was approximately 40% less food per serving.

Rabbits eat between 60 and 80 times a day, and is vital to your health. Hay of Festuca helps in digestion, so you should always be available in an unrestricted manner in a feeder clean and dry.




 







 




 



            [description_short] => 

Complementary food composed by hay of tall fescue (Festuca Arundinacea) selected of first quality




Suitable for rabbits, guinea pigs, chinchillas, mice, squirrels, and hamsters




 


            [available_now] => 
            [available_later] => 
            [id] => 1862
            [id_product] => 1862
            [out_of_stock] => 2
            [new] => 0
            [id_product_attribute] => 0
            [quantity_wanted] => 1
            [extraContent] => Array
                (
                    [0] => Array
                        (
                            [title] => 
                            [content] => 
                            [attr] => Array
                                (
                                    [id] => netreviews_tab
                                    [class] => netreviews_tab
                                )

                            [moduleName] => netreviews
                        )

                )

            [allow_oosp] => 0
            [category] => bases-and-hayes
            [category_name] => Bases and hayes
            [link] => https://complementosparaaves.com/gb/bases-and-hayes/1862-ribero-hay-of-festuca-1-kg-in-rabbits-and-rodents.html
            [attribute_price] => 0
            [price_tax_exc] => 4.090909
            [price_without_reduction] => 4.5
            [reduction] => 0
            [specific_prices] => 
            [quantity] => 5
            [quantity_all_versions] => 5
            [id_image] => gb-default
            [features] => Array
                (
                )

            [attachments] => Array
                (
                )

            [virtual] => 0
            [pack] => 0
            [packItems] => Array
                (
                )

            [nopackprice] => 0
            [customization_required] => 
            [rate] => 10
            [tax_name] => IVA ES 10%
            [ecotax_rate] => 0
            [unit_price] => 0
            [customizations] => Array
                (
                    [fields] => Array
                        (
                        )

                )

            [id_customization] => 0
            [is_customizable] => 
            [show_quantities] => 
            [quantity_label] => Items
            [quantity_discounts] => Array
                (
                )

            [customer_group_discount] => 0
        )

    [grouped_features] => Array
        (
        )

    [seo_availability] => https://schema.org/InStock
)
1
Ribero Hay of Festuca 1 kg in rabbits and rodents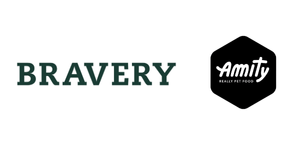 Complementary food composed by hay of tall fescue (Festuca Arundinacea) selected of first quality
Suitable for rabbits, guinea pigs, chinchillas, mice, squirrels, and hamsters
Complementary food composed by hay of tall fescue (Festuca Arundinacea) selected of first quality
Suitable for rabbits, guinea pigs, chinchillas, mice, squirrels, and hamsters
Hay sun-dried, not dehydrated, which prevents the destruction of protein, keeping all the smell and natural taste of the hay
Ribero produces, collects, stores and presents the hay of Festuca with proper care to obtain a high quality product, preserving the most of all of its properties, its texture and all its flavor.
Presented in long branch ensuring minimum breakage. Packaging without pressing retaining its soft texture and avoiding the dust in the container.


MODE OF EMPLOYMENT: Manage to free available each day as a dietary supplement main. Must be placed in a trough, leaving them clean and fresh. Don't forget to always leave fresh and clean water available to your pet.
You can also manage to discretion the amount sufficient to provide greater comfort and heat.
Rabbits are NOT rodents like rats, mice, chinchillas, guinea pigs....but that is part of the group of mammals known as lagomorphs.

There are many kinds of rabbits, whether they are Large, falling Ears, of Medium size, Tiny size, - size, Dwarf or Coats unusual, but what is clear is that they are all herbivores, the stomach simple, and therefore his power is based on eating foods of plant origin with a high proportion of fiber.

The rabbit as a mammalian herbivore stomach simple they are, have certain physiological needs that no food alone can get to cover. To cover the nutritional needs of rabbits, we have to provide a varied and balanced diet at the same time.

Ribero has developed the pyramid of nutrition of the rabbits, trying to meet all your needs according to his age.
Depending on the age of the rabbits can consume different types of food and in different proportions:

1 - birth to 7 weeks: mother's Milk.

2 - from the 3 or 4 weeks we can incorporate little by little the Hay Grasses and the Oat
3 - after 4 weeks you can already offer Green Nature for Rabbits and Rabbits Dwarves daily as a main source of food. You can also provide you with the products of GAMMA COAD if you suffer from any of the pathologies for which they are indicated: relaxing, slimming, digestive or cleansing.

4 - after 6 months: You can enter the fresh vegetables are allowed as leaves of carrot, lettuce and arugula among others. If you want to give a prize you can offer once a week gamma of Snacks from Ribero.

5- Always must have Hay of Festuca, are free to use.

* Remember that the big difference between the rabbit and the rabbits dwarfs is that the rabbits dwarves eat in portions much smaller than the rabbit, which was approximately 40% less food per serving.

Rabbits eat between 60 and 80 times a day, and is vital to your health. Hay of Festuca helps in digestion, so you should always be available in an unrestricted manner in a feeder clean and dry.
Otros productos de la misma categoría: