Ribero Hay with Flowers 500 gr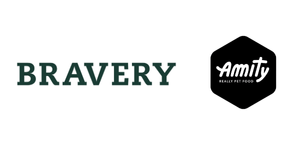 The Hay natural with Flowers is the essential complement to the diet of your pet, for their high fiber content, for rabbits, guinea pigs, mice, chinchillas, hamsters, squirrels, etc
The Hay natural with Flowers is the essential complement to the diet of your pet, for their high fiber content, for rabbits, guinea pigs, mice, chinchillas, hamsters, squirrels, etc
The Hay natural with Flowers is the essential complement to the diet of your pet, for their high fiber content, for rabbits, guinea pigs, mice, chinchillas, hamsters, squirrels, etc
Hay sun-dried, not dehydrated, which prevents the destruction of protein, keeping all the smell and natural taste of the hay.
Mode of employment: manage the freely available daily as a complementary food main.
Nutritional value:
B protein. minimum: 15,50%
Fiber b. minimum: 22: 30 on%
Components: 60 % hay Fescue, 10 % Sainfoin, 10% Marigold, 10% Rose and 10% Chamomile.
Chamomile is antispasmodic, sedative, and next to the Calendula and Rose are stimulants of digestion and combat intestinal parasites.
The Sainfoin brings tannins in their cells, and combined with the protein makes the hay does not produce gas or flatulence in pets.
The hay with flowers helps the wear of the teeth in a natural way.
Its high content of insoluble fiber promotes bowel function, contributes to better digestion, acts as an antioxidant and is an enhancer of the immune system.
Be the first to ask a question about this product!
Otros productos de la misma categoría: