Chemi vit Biancofiore new 5 kg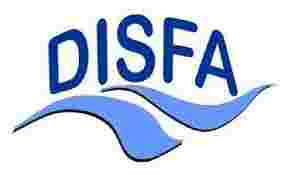 Pastoncino SOFT WITHOUT DYES AND without the egg, which contains at least 8% of the honey.
PASTE OF BREEDING SMOOTH HONEY (8%) + PROBIOTICS AND SILYMARIN –WITHOUT
DYES
Compound feed for seed-eating birds ornamental.
Composition: Biscuit ground beef, wheat Flour precooked, S. mola wheat, shortening, Lard, refined,
Flour extracci.n soy toast, Honey (8%), Dextrose, N. ger, Sorbitol, Phosphate, bic.lcico, Milk
skim powder, beta-glucans (0,15%), Frutooligosac.of tours, (0,08%).
Additives: nutritional Additives, Vitamin A, 19980 U. I./Kg, Vitamin D3 1998 U. I./Kg, Vitamin
E/acetate, all-rac-α - stabilized phenolic 19,9 mg/Kg, Vitamin C was 21.4 mg/Kg, Vitamin B1 11 mg/Kg,
Vitamin B2 11 mg/Kg, Vitamin B6 2.2 mg/Kg, Vitamin B12 0,05 mg/Kg .oxide of zinc, 7.5 mg/Kg,
Carbonate, ferrous 10.7 mg/Kg .oxide of manganese 13 mg/Kg, copper Sulphate pentahydrate 0,006
mg/Kg, DL-Methionine 1329 mg/Kg, L-lysine 692 mg/Kg. Additives organol.optical: Silybum marianum
(Silymarin)100 mg/Kg.
Components analytical: Protein.na gross 11% - Oils and Fats gross 14,5% - crude Fiber 1.9%, as -
Gross ash 2%.
Instructions for use. Cr.to: mix 800 g of New Biancofiore with 200 g of Nutrient Special,
Moves: manage as is. Rest: provided as is for 3 d.as to the week. It is advised
of to.adir continuously 20 g of Yeast Plus and 16 g (two measures full of Naturbiotic
Special, each Kg of pulp. Always leave fresh and clean water available. Store in a cool place
and dry.
Paste of cr.to smooth without colourings, with Honey (8%) and without eggs that can cause colourings
unwanted. Contains Prebi.ticos, for a better regulation.n of the intestinal bacterial flora, Vitamins
protected, Methionine, Lysine and Silymarin, known for its action.n protective of the h.gado.
Be the first to ask a question about this product!
Otros productos de la misma categoría: