Papilla de cria manual para aves BIPAL P 20 700 gr.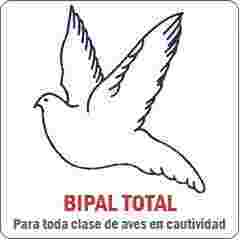 Bipal P-20 (paste-rearing manual of chicks). 800gr
Bipal P-20 is a porridge specially formulated for the breeding of parrots: lovebirds, parakeets, etc
Your appropriate composition covers the needs of the brood, getting a high nutritional value, balanced, facilitating the passage of the states most critical of the life of this, from the output of the egg and the formacíón plumage until weaning.
Form of use:
Mix a small amount of BIPAL P-20 and twice boiled water, to prevent dangerous microorganisms, until you get a liquid mixture. Once ready, leave to cool for between 37 and 38 degrees and serve as breeding with syringe or spoon. It is recommended not to save the pulp leftover.
Composition: Product of bakery, cereals, soya flour, vegetable fat, mineral and additives EEC. Analysis per kg: CRUDE PROTEIN: 20% MOISTURE: 8% ASH: 6,4% CRUDE FIBER: 3% FAT GROSS: 8% CALCIUM 0,9% PHOSPHORUS: 0.6% to
ADDED PER KILO: VITAMIN A: up to 16,000 IU VITAMIN D3: 2,000 IU VITAMIN E (d-alpha tochopherol): 150 mg COPPER (cupric Sulfate): x5hO:20mg With preservatives and antioxidant additives permitted by the U. E.
Questions
Be the first to ask a question about this product!