Anti Itch PINETA 200 gr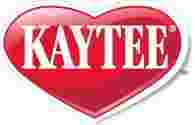 Indicated in cases of cannibalism.
Antipica is suitable for tido of birds.
Contains products of vegetable origin, minerals, cereals, essential amino acids.
It Is Recommended That:
During the molting period, in case of alterations of the plumage, false moves, plucking the pen, the episodes of cannibalism.
Use: mix well with the pasta.
Dose: 10 g per kg of pasta.
Duration of treatment: all the days, throughout the period of molt, if it is necessary to 10-15 or more consecutive days.
The loading dose: 20 g per kg of pasta.
Duration of treatment: 5 consecutive days.
Maintenance: once a week.
Nutritional additives / kg
Choline Chloride 125.000 mg
DL-Methionine 75.000 mg
Ferro 10,000 mg
L-Lysine 10,000 mg
Manganese to 6,000 mg
Zinc 5,000 mg
Rame 750 mg
Iodio 60 mg
Products in the category
The feathers are made mainly of a tissue-proteins hard (keratin). During the moult, the birds have a growing need...

MIXTURE PRESTIGE FOR PARROTS AUSTRALIAN VERSELE LAGA. The formula of Loro Parque Mix, Prestige from Versele Laga...

  C omplejo vitamin to doses of shock, especially indicated as an anti-stress (illness, changes of...