Frutti Kick Orlux 1 kg, Versele Laga.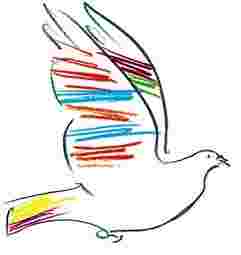 Frutti Kick is a paste complementary ideal for helping to maintain a good physical condition. Your prescription is composed of dried fruits and honey 100% pure and natural. It is a supplement that guarantees an optimal growth, and provides high levels of energy. Ideal for canaries, exotic birds and small parakeets
FOOD FOR BIRDS
Orlux Frutti Kick VERSELE-LAGA is a paste of egg ready-to-use for all species of birds. It is a paste, multicolor, ideal for maintaining fitness and provides extra energy to your canaries, exotic birds and small parakeets. It is also a treat, very palatable for poultry. Frutti kick is enriched with pieces of fruit. This food has a high nutritional value, by the addition of honey 100 % pure and natural. The lysine and methionine additionally added to ensure optimum growth and a good composition of the plumage.
Contains all components that young birds and adults in need during breeding, growth and molting: proteins, vitamins, microelements, minerals and essential amino acids (lysine and methionine). Enriched with Floraestimul, L-Carnitine and Omega-3 fatty Acids.

Directions: Administer three or four times a week.
Composition
: eggs and egg products (30 %), bakery products, extracts of vegetable proteins, oils and fats, seeds, honey, sugars, minerals, fruits, FOS and MOS.



Analytical components

:

Protein (14 %)
Fat content (12 %)
Crude cellulose (2 %)
Crude ash (4 %)
Calcium (1,30 %)
Phosphorus (0,40 %)
Methionine (0,30 %)
Lysine (0,65 %)
Threonine (0,45 %)
Tryptophan (0.20 per cent)
Cystine (0.25 per cent)

Nutritional additives:

Vitamin A (31.250 Ul/kg)
Vitamin D3 (1.625 Ul/kg)
Vitamin E (250 mg/kg)
Vitamin K (3 mg/kg)
Vitamin B1 (7,20 mg/kg)
Vitamin B2 (16 mg/kg)
Vitamin B3 (20 mg/kg)
Vitamin B6 (6 mg/kg)
Vitamin B12 (0.03 mg/kg)
Vitamin C (75 mg/kg)
Vitamin PP (65 mg/kg)
Acid fótico (1.20 mg/kg)
Biotin (0.20 mg/kg)
Choline chloride (1.200 mg/kg)
L-carnitine (75 mg/kg)
The (iron) (50 mg/kg)
E2 (iodine) (2 mg/kg)
E4 (copper) (10 mg/kg)
E5 (mn) (100 mg/kg)
E6 (zinc) (97 mg/kg)
E8 (selenium) (0.20 mg/kg)
Otros productos de la misma categoría: