Array
(
    [id_shop_default] => 1
    [id_manufacturer] => 28
    [id_supplier] => 0
    [reference] => 203035
    [supplier_reference] => 
    [location] => 
    [width] => 0.000000
    [height] => 0.000000
    [depth] => 0.000000
    [weight] => 0.100000
    [quantity_discount] => 0
    [ean13] => 733309203024
    [isbn] => 
    [upc] => 
    [cache_is_pack] => 0
    [cache_has_attachments] => 0
    [is_virtual] => 0
    [state] => 1
    [additional_delivery_times] => 1
    [delivery_in_stock] => 
    [delivery_out_stock] => 
    [id_category_default] => 28
    [id_tax_rules_group] => 68
    [on_sale] => 0
    [online_only] => 0
    [ecotax] => Array
        (
            [value] => €0.00
            [amount] => 0
            [rate] => 0
        )

    [minimal_quantity] => 1
    [low_stock_threshold] => 
    [low_stock_alert] => 0
    [price] => €9.08
    [wholesale_price] => 4.430000
    [unity] => 
    [unit_price_ratio] => 0.000000
    [additional_shipping_cost] => 0.00
    [customizable] => 0
    [text_fields] => 0
    [uploadable_files] => 0
    [redirect_type] => 404
    [id_type_redirected] => 0
    [available_for_order] => 1
    [available_date] => 0000-00-00
    [show_condition] => 0
    [condition] => 
    [show_price] => 1
    [indexed] => 1
    [visibility] => both
    [cache_default_attribute] => 0
    [advanced_stock_management] => 0
    [date_add] => 2015-05-06 12:15:55
    [date_upd] => 2019-10-09 19:05:42
    [pack_stock_type] => 3
    [meta_description] => nekton-r
    [meta_keywords] => 
    [meta_title] => nekton-r
    [link_rewrite] => nekton-r-35gr-pigment-canthaxanthin-enriched-with-vitamins-minerals-and-trace-elements-bird-of-red-plumage
    [name] => Nekton R 35gr, (pigment canthaxanthin enriched with vitamins, minerals and trace elements). Bird of red plumage
    [description] => 

NEKTON-R maintains and enhances the red coloration in the species of birds that have these tones in their plumage, as is the case of goldfinches, siskins, finches, piquituertos, common chaffinch, canary island red, luganos reddish, buntings, two species of siskins, birds nectarínidos, ibis and flamingos.




NEKTON-R is a formula of substances of high quality to maintain and increase the brightness and the strength of the colors in the plumage of birds.




NEKTON-R protects and strengthens the body of the bird during the moult.




NEKTON-R is a water soluble powder, that can be added easily to the drinking water (the best option in seed-eating birds) or if you prefer on the soft diet (fruit / egg noodles).




Start to provide NEKTON-R as soon as the molting period and continue to supply until the plumage has a coloration complete.




Vitamins




Vitamin A, vitamin D3, vitamin E, vitamin B1, vitamin B2, d-calcium pantothenate, amide of nicotinic acid, vitamin B6, folic acid, vitamin B12, vitamin C, vitamin K3, biotin. Amino acids : DL-methionine / L-lysine / L-alanine / L-arginine / L-aspartic acid / L-cystine / L-glutamine / L-glycine / L-histidine / L-isoleucine / L-leucine / L-phenylalanine / L-proline / L-serine / L-threonine / L-tryptophan / L-tyrosine / L-valine), Minerals and trace elements : calcium / zinc / manganese / copper / iron /cobalt / iodine Carotenoids : canthaxanthin


    [description_short] => 

NEKTON-R is a special supplement for birds which contains vitamins, numerous amino acids, a balanced mixture of minerals and trace elements and the pigment canthaxanthin.


    [available_now] => 
    [available_later] => 
    [id] => 598
    [id_product] => 598
    [out_of_stock] => 2
    [new] => 0
    [id_product_attribute] => 0
    [quantity_wanted] => 1
    [extraContent] => Array
        (
            [0] => Array
                (
                    [title] => 
                    [content] => 
                    [attr] => Array
                        (
                            [id] => netreviews_tab
                            [class] => netreviews_tab
                        )

                    [moduleName] => netreviews
                )

        )

    [allow_oosp] => 0
    [category] => pigmentation-for-birds
    [category_name] => Pigmentation for birds
    [link] => https://complementosparaaves.com/gb/pigmentation-for-birds/598-nekton-r-35gr-pigment-canthaxanthin-enriched-with-vitamins-minerals-and-trace-elements-bird-of-red-plumage.html
    [attribute_price] => 0
    [price_tax_exc] => 8.256761
    [price_without_reduction] => 9.56046
    [reduction] => 0.478023
    [specific_prices] => Array
        (
            [id_specific_price] => 139636
            [id_specific_price_rule] => 77
            [id_cart] => 0
            [id_product] => 598
            [id_shop] => 1
            [id_shop_group] => 0
            [id_currency] => 0
            [id_country] => 0
            [id_group] => 0
            [id_customer] => 0
            [id_product_attribute] => 0
            [price] => -1.000000
            [from_quantity] => 1
            [reduction] => 0.050000
            [reduction_tax] => 0
            [reduction_type] => percentage
            [from] => 2019-10-01 00:00:00
            [to] => 2019-10-31 23:59:00
            [score] => 48
        )

    [quantity] => 4
    [quantity_all_versions] => 4
    [id_image] => gb-default
    [features] => Array
        (
        )

    [attachments] => Array
        (
        )

    [virtual] => 0
    [pack] => 0
    [packItems] => Array
        (
        )

    [nopackprice] => 0
    [customization_required] => 
    [rate] => 10
    [tax_name] => IVA ES 10%
    [ecotax_rate] => 0
    [unit_price] => 
    [customizations] => Array
        (
            [fields] => Array
                (
                )

        )

    [id_customization] => 0
    [is_customizable] => 
    [show_quantities] => 
    [quantity_label] => Items
    [quantity_discounts] => Array
        (
        )

    [customer_group_discount] => 0
    [attributes] => Array
        (
        )

    [weight_unit] => kg
    [images] => Array
        (
            [0] => Array
                (
                    [bySize] => Array
                        (
                            [small_default] => Array
                                (
                                    [url] => https://complementosparaaves.com/2608-small_default/nekton-r-35gr-pigment-canthaxanthin-enriched-with-vitamins-minerals-and-trace-elements-bird-of-red-plumage.jpg
                                    [width] => 98
                                    [height] => 98
                                )

                            [cart_default] => Array
                                (
                                    [url] => https://complementosparaaves.com/2608-cart_default/nekton-r-35gr-pigment-canthaxanthin-enriched-with-vitamins-minerals-and-trace-elements-bird-of-red-plumage.jpg
                                    [width] => 125
                                    [height] => 125
                                )

                            [home_default] => Array
                                (
                                    [url] => https://complementosparaaves.com/2608-home_default/nekton-r-35gr-pigment-canthaxanthin-enriched-with-vitamins-minerals-and-trace-elements-bird-of-red-plumage.jpg
                                    [width] => 250
                                    [height] => 250
                                )

                            [medium_category] => Array
                                (
                                    [url] => https://complementosparaaves.com/2608-medium_category/nekton-r-35gr-pigment-canthaxanthin-enriched-with-vitamins-minerals-and-trace-elements-bird-of-red-plumage.jpg
                                    [width] => 490
                                    [height] => 350
                                )

                            [medium_default] => Array
                                (
                                    [url] => https://complementosparaaves.com/2608-medium_default/nekton-r-35gr-pigment-canthaxanthin-enriched-with-vitamins-minerals-and-trace-elements-bird-of-red-plumage.jpg
                                    [width] => 452
                                    [height] => 452
                                )

                            [large_default] => Array
                                (
                                    [url] => https://complementosparaaves.com/2608-large_default/nekton-r-35gr-pigment-canthaxanthin-enriched-with-vitamins-minerals-and-trace-elements-bird-of-red-plumage.jpg
                                    [width] => 800
                                    [height] => 800
                                )

                        )

                    [small] => Array
                        (
                            [url] => https://complementosparaaves.com/2608-small_default/nekton-r-35gr-pigment-canthaxanthin-enriched-with-vitamins-minerals-and-trace-elements-bird-of-red-plumage.jpg
                            [width] => 98
                            [height] => 98
                        )

                    [medium] => Array
                        (
                            [url] => https://complementosparaaves.com/2608-medium_category/nekton-r-35gr-pigment-canthaxanthin-enriched-with-vitamins-minerals-and-trace-elements-bird-of-red-plumage.jpg
                            [width] => 490
                            [height] => 350
                        )

                    [large] => Array
                        (
                            [url] => https://complementosparaaves.com/2608-large_default/nekton-r-35gr-pigment-canthaxanthin-enriched-with-vitamins-minerals-and-trace-elements-bird-of-red-plumage.jpg
                            [width] => 800
                            [height] => 800
                        )

                    [legend] => Nekton R 35gr, (pigment canthaxanthin enriched with vitamins, minerals and trace elements). Bird of red plumage
                    [cover] => 1
                    [id_image] => 2608
                    [position] => 1
                    [associatedVariants] => Array
                        (
                        )

                )

        )

    [cover] => Array
        (
            [bySize] => Array
                (
                    [small_default] => Array
                        (
                            [url] => https://complementosparaaves.com/2608-small_default/nekton-r-35gr-pigment-canthaxanthin-enriched-with-vitamins-minerals-and-trace-elements-bird-of-red-plumage.jpg
                            [width] => 98
                            [height] => 98
                        )

                    [cart_default] => Array
                        (
                            [url] => https://complementosparaaves.com/2608-cart_default/nekton-r-35gr-pigment-canthaxanthin-enriched-with-vitamins-minerals-and-trace-elements-bird-of-red-plumage.jpg
                            [width] => 125
                            [height] => 125
                        )

                    [home_default] => Array
                        (
                            [url] => https://complementosparaaves.com/2608-home_default/nekton-r-35gr-pigment-canthaxanthin-enriched-with-vitamins-minerals-and-trace-elements-bird-of-red-plumage.jpg
                            [width] => 250
                            [height] => 250
                        )

                    [medium_category] => Array
                        (
                            [url] => https://complementosparaaves.com/2608-medium_category/nekton-r-35gr-pigment-canthaxanthin-enriched-with-vitamins-minerals-and-trace-elements-bird-of-red-plumage.jpg
                            [width] => 490
                            [height] => 350
                        )

                    [medium_default] => Array
                        (
                            [url] => https://complementosparaaves.com/2608-medium_default/nekton-r-35gr-pigment-canthaxanthin-enriched-with-vitamins-minerals-and-trace-elements-bird-of-red-plumage.jpg
                            [width] => 452
                            [height] => 452
                        )

                    [large_default] => Array
                        (
                            [url] => https://complementosparaaves.com/2608-large_default/nekton-r-35gr-pigment-canthaxanthin-enriched-with-vitamins-minerals-and-trace-elements-bird-of-red-plumage.jpg
                            [width] => 800
                            [height] => 800
                        )

                )

            [small] => Array
                (
                    [url] => https://complementosparaaves.com/2608-small_default/nekton-r-35gr-pigment-canthaxanthin-enriched-with-vitamins-minerals-and-trace-elements-bird-of-red-plumage.jpg
                    [width] => 98
                    [height] => 98
                )

            [medium] => Array
                (
                    [url] => https://complementosparaaves.com/2608-medium_category/nekton-r-35gr-pigment-canthaxanthin-enriched-with-vitamins-minerals-and-trace-elements-bird-of-red-plumage.jpg
                    [width] => 490
                    [height] => 350
                )

            [large] => Array
                (
                    [url] => https://complementosparaaves.com/2608-large_default/nekton-r-35gr-pigment-canthaxanthin-enriched-with-vitamins-minerals-and-trace-elements-bird-of-red-plumage.jpg
                    [width] => 800
                    [height] => 800
                )

            [legend] => Nekton R 35gr, (pigment canthaxanthin enriched with vitamins, minerals and trace elements). Bird of red plumage
            [cover] => 1
            [id_image] => 2608
            [position] => 1
            [associatedVariants] => Array
                (
                )

        )

    [url] => https://complementosparaaves.com/gb/pigmentation-for-birds/598-nekton-r-35gr-pigment-canthaxanthin-enriched-with-vitamins-minerals-and-trace-elements-bird-of-red-plumage.html
    [canonical_url] => https://complementosparaaves.com/gb/pigmentation-for-birds/598-nekton-r-35gr-pigment-canthaxanthin-enriched-with-vitamins-minerals-and-trace-elements-bird-of-red-plumage.html
    [has_discount] => 1
    [discount_type] => percentage
    [discount_percentage] => -5%
    [discount_percentage_absolute] => 5%
    [discount_amount] => €0.48
    [discount_amount_to_display] => -€0.48
    [price_amount] => 9.08
    [regular_price_amount] => 9.56046
    [regular_price] => €9.56
    [discount_to_display] => €0.48
    [unit_price_full] => 
    [add_to_cart_url] => https://complementosparaaves.com/gb/shopping-cart?add=1&id_product=598&id_product_attribute=0&token=04d21c9a4a71f5641c4dd447c565cda3
    [main_variants] => Array
        (
        )

    [flags] => Array
        (
            [discount] => Array
                (
                    [type] => discount
                    [label] => Reduced price
                )

        )

    [labels] => Array
        (
            [tax_short] => (VAT incl.)
            [tax_long] => VAT included
        )

    [show_availability] => 1
    [availability_date] => 
    [availability_message] => 
    [availability] => available
    [delivery_information] => 
    [reference_to_display] => 203035
    [embedded_attributes] => Array
        (
            [id_shop_default] => 1
            [id_manufacturer] => 28
            [id_supplier] => 0
            [reference] => 203035
            [is_virtual] => 0
            [delivery_in_stock] => 
            [delivery_out_stock] => 
            [id_category_default] => 28
            [on_sale] => 0
            [online_only] => 0
            [ecotax] => 0
            [minimal_quantity] => 1
            [low_stock_threshold] => 
            [low_stock_alert] => 0
            [price] => 9.08
            [unity] => 
            [unit_price_ratio] => 0.000000
            [additional_shipping_cost] => 0.00
            [customizable] => 0
            [text_fields] => 0
            [uploadable_files] => 0
            [redirect_type] => 404
            [id_type_redirected] => 0
            [available_for_order] => 1
            [available_date] => 0000-00-00
            [show_condition] => 0
            [condition] => new
            [show_price] => 1
            [indexed] => 1
            [visibility] => both
            [cache_default_attribute] => 0
            [advanced_stock_management] => 0
            [date_add] => 2015-05-06 12:15:55
            [date_upd] => 2019-10-09 19:05:42
            [pack_stock_type] => 3
            [meta_description] => nekton-r
            [meta_keywords] => 
            [meta_title] => nekton-r
            [link_rewrite] => nekton-r-35gr-pigment-canthaxanthin-enriched-with-vitamins-minerals-and-trace-elements-bird-of-red-plumage
            [name] => Nekton R 35gr, (pigment canthaxanthin enriched with vitamins, minerals and trace elements). Bird of red plumage
            [description] => 

NEKTON-R maintains and enhances the red coloration in the species of birds that have these tones in their plumage, as is the case of goldfinches, siskins, finches, piquituertos, common chaffinch, canary island red, luganos reddish, buntings, two species of siskins, birds nectarínidos, ibis and flamingos.




NEKTON-R is a formula of substances of high quality to maintain and increase the brightness and the strength of the colors in the plumage of birds.




NEKTON-R protects and strengthens the body of the bird during the moult.




NEKTON-R is a water soluble powder, that can be added easily to the drinking water (the best option in seed-eating birds) or if you prefer on the soft diet (fruit / egg noodles).




Start to provide NEKTON-R as soon as the molting period and continue to supply until the plumage has a coloration complete.




Vitamins




Vitamin A, vitamin D3, vitamin E, vitamin B1, vitamin B2, d-calcium pantothenate, amide of nicotinic acid, vitamin B6, folic acid, vitamin B12, vitamin C, vitamin K3, biotin. Amino acids : DL-methionine / L-lysine / L-alanine / L-arginine / L-aspartic acid / L-cystine / L-glutamine / L-glycine / L-histidine / L-isoleucine / L-leucine / L-phenylalanine / L-proline / L-serine / L-threonine / L-tryptophan / L-tyrosine / L-valine), Minerals and trace elements : calcium / zinc / manganese / copper / iron /cobalt / iodine Carotenoids : canthaxanthin


            [description_short] => 

NEKTON-R is a special supplement for birds which contains vitamins, numerous amino acids, a balanced mixture of minerals and trace elements and the pigment canthaxanthin.


            [available_now] => 
            [available_later] => 
            [id] => 598
            [id_product] => 598
            [out_of_stock] => 2
            [new] => 0
            [id_product_attribute] => 0
            [quantity_wanted] => 1
            [extraContent] => Array
                (
                    [0] => Array
                        (
                            [title] => 
                            [content] => 
                            [attr] => Array
                                (
                                    [id] => netreviews_tab
                                    [class] => netreviews_tab
                                )

                            [moduleName] => netreviews
                        )

                )

            [allow_oosp] => 0
            [category] => pigmentation-for-birds
            [category_name] => Pigmentation for birds
            [link] => https://complementosparaaves.com/gb/pigmentation-for-birds/598-nekton-r-35gr-pigment-canthaxanthin-enriched-with-vitamins-minerals-and-trace-elements-bird-of-red-plumage.html
            [attribute_price] => 0
            [price_tax_exc] => 8.256761
            [price_without_reduction] => 9.56046
            [reduction] => 0.478023
            [specific_prices] => Array
                (
                    [id_specific_price] => 139636
                    [id_specific_price_rule] => 77
                    [id_cart] => 0
                    [id_product] => 598
                    [id_shop] => 1
                    [id_shop_group] => 0
                    [id_currency] => 0
                    [id_country] => 0
                    [id_group] => 0
                    [id_customer] => 0
                    [id_product_attribute] => 0
                    [price] => -1.000000
                    [from_quantity] => 1
                    [reduction] => 0.050000
                    [reduction_tax] => 0
                    [reduction_type] => percentage
                    [from] => 2019-10-01 00:00:00
                    [to] => 2019-10-31 23:59:00
                    [score] => 48
                )

            [quantity] => 4
            [quantity_all_versions] => 4
            [id_image] => gb-default
            [features] => Array
                (
                )

            [attachments] => Array
                (
                )

            [virtual] => 0
            [pack] => 0
            [packItems] => Array
                (
                )

            [nopackprice] => 0
            [customization_required] => 
            [rate] => 10
            [tax_name] => IVA ES 10%
            [ecotax_rate] => 0
            [unit_price] => 0
            [customizations] => Array
                (
                    [fields] => Array
                        (
                        )

                )

            [id_customization] => 0
            [is_customizable] => 
            [show_quantities] => 
            [quantity_label] => Items
            [quantity_discounts] => Array
                (
                )

            [customer_group_discount] => 0
        )

    [grouped_features] => Array
        (
        )

    [seo_availability] => https://schema.org/InStock
)
1
Nekton R 35gr, (pigment canthaxanthin enriched with vitamins, minerals and trace elements). Bird of red plumage
-5%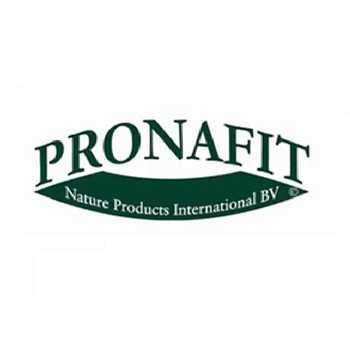 NEKTON-R is a special supplement for birds which contains vitamins, numerous amino acids, a balanced mixture of minerals and trace elements and the pigment canthaxanthin.
NEKTON-R maintains and enhances the red coloration in the species of birds that have these tones in their plumage, as is the case of goldfinches, siskins, finches, piquituertos, common chaffinch, canary island red, luganos reddish, buntings, two species of siskins, birds nectarínidos, ibis and flamingos.
NEKTON-R is a formula of substances of high quality to maintain and increase the brightness and the strength of the colors in the plumage of birds.
NEKTON-R protects and strengthens the body of the bird during the moult.
NEKTON-R is a water soluble powder, that can be added easily to the drinking water (the best option in seed-eating birds) or if you prefer on the soft diet (fruit / egg noodles).
Start to provide NEKTON-R as soon as the molting period and continue to supply until the plumage has a coloration complete.
Vitamins
Vitamin A, vitamin D3, vitamin E, vitamin B1, vitamin B2, d-calcium pantothenate, amide of nicotinic acid, vitamin B6, folic acid, vitamin B12, vitamin C, vitamin K3, biotin. Amino acids : DL-methionine / L-lysine / L-alanine / L-arginine / L-aspartic acid / L-cystine / L-glutamine / L-glycine / L-histidine / L-isoleucine / L-leucine / L-phenylalanine / L-proline / L-serine / L-threonine / L-tryptophan / L-tyrosine / L-valine), Minerals and trace elements : calcium / zinc / manganese / copper / iron /cobalt / iodine Carotenoids : canthaxanthin
Otros productos de la misma categoría: