I think for cats FRISKIES BEEF, CHICKEN AND VEGETABLES 4 kg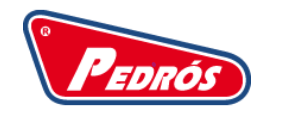 Excellent dry food for cats, nutriciolmante equilbrado, with a base of beef, chicken and vegetables.
I think complete provides optimal nutrition.
Features:
Prevents obesity.
Contains necessary nutrients for your cat to have a shiny coat and a healthy urinary tract.
Optimal level of protein and fat.
Ideal combination of nutrients for your vitality.
Correct balance of minerals for a healthy urinary tract.
Be the first to ask a question about this product!
Otros productos de la misma categoría:
PRO PLAN STERILISED combines all essential nutrients, including vitamins A, C and E, as well as the fatty acids...