Seed of dandelion premium ORNITALIA 150 gr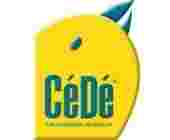 The dandelion is, of course, the main meal and most prized of all the spinus and carduelidi.
Advantages: If supplied in times of difficulties, in particular, to carduelidi, is able to solve critical situations, primarily as a consequence of intestinal inflammation and digestive functions.
Very effective in liver problems.
Refreshing.
The dandelion is an important to cleansing of both the liver and the digestive system. The dandelion, so called mainly by the small and clipped leaves it has, it is a perennial plant that grows in all regions of the world, and comes to be ideal as a cleanser when, for example, we want to facilitate the various functions of elimination of both digestive like kidney.
Among other aspects, the dandelion stimulates the secretion of the organs of digestion, by which, precisely, is used in cases of digestive disorders in general. Not in vain, has been scientifically proven that the dandelion is able to increase between 2 to 4 times the secretion of bile. And it is why so it is recommended to, for example, stimulate the liver in states of low activity.
It is also important to its benefits in regard to its action on the kidney stones, by their action both diuretic as a laxative. Dandelion, a plant with significant diuretic properties We need to indicate that this diuretic action, without unwanted effects and completely safe, allows you eliminate and clean the body of the different toxins accumulated.
It is for this reason that, at each change of season, it is recommended to do a cure of a dandelion. Benefits of dandelion to summary Ideal when debugging the liver, helping to naturally in the care of this important organ of birds.
Helps to increase the secretion of bile, making it useful for promoting good digestion. Useful to eliminate the toxins the body has accumulated.
Recommended in the process of natural purification of the body of the animal.
Be the first to ask a question about this product!
Otros productos de la misma categoría: