Psittacus, I Think Maintenance High Energy for birds 12 KG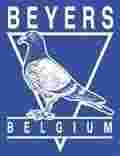 This food high in energy is prepared for species which, in their natural environment eat a significant amount of the seeds of oilseed plants.
To be the food of maintenance it is indicated to be supplied to the birds and birds breeding in stages of inactivity reproductive.
Daily consumption The daily consumption ranges between 5 and 8% of the weight of the animal.
For example, the grey parrot consumes between 25 and 40 grams.
Recommendations
This I think of Psittacus has been designed to be 100% of the food of the parrot.
Even so, it is advisable to provide daily fruit and vegetable fresh for a change to the diet.
In this case, Psittacus should not be lower than 70% of the total diet of the bird.
Composition
Grains of cereals, products and by-products of seeds and oleaginous fruits, seeds of leguminous plants, fructose (3,5%), vegetable oils, brewers yeast, minerals.
Additives
Amino acids their salts and analogues; inulin (0.05 per cent); Mixtures of flavouring (contains extract of yucca 0.015%); sepiolita; antioxidant Substances; Trace elements or compounds of trace elements (chelates of iron, copper, manganese and zinc; iodate, calcium and sodium selenite); Vitamins and provitamins (A, D3, E, K3, B1, B2, B6, B12, C, Ac.Nicotinic Acid, Ac. Folic acid, Biotin, choline Chloride), B-carotene).
Analytical components
Moisture (7,0 %); crude Protein (17,0%); Oils and fats gross (11,0 %); crude Fibre (3,4%); crude Ash (5.1 per cent).
Be the first to ask a question about this product!
Otros productos de la misma categoría: